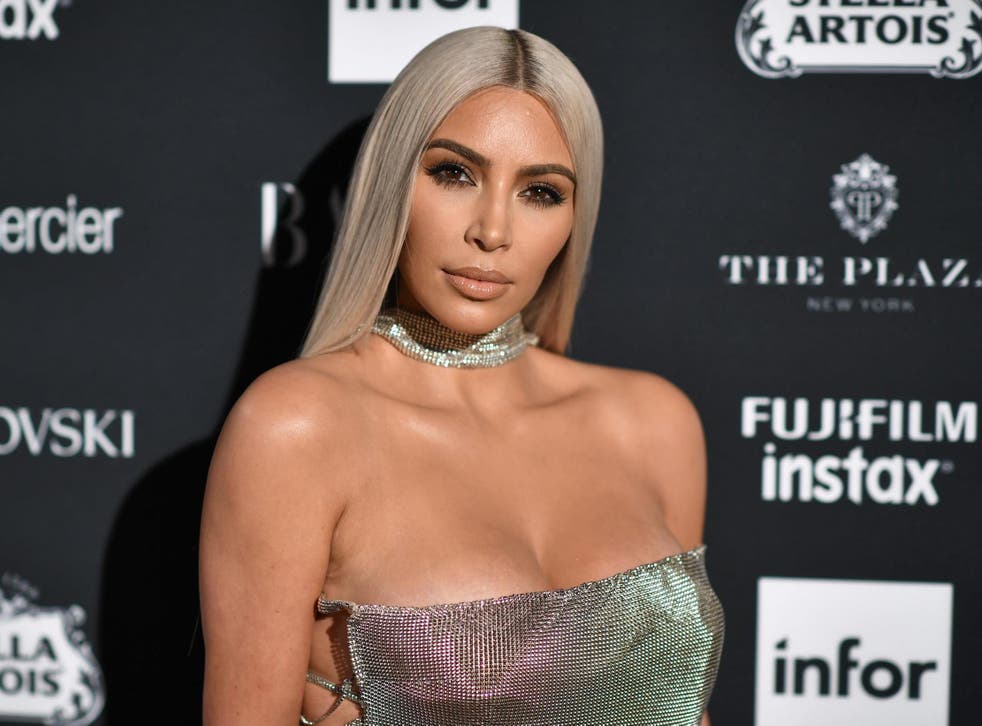 Kim Kardashian's Kimono shapewear condemned as 'culturally offensive'
'Kimono, more like, 'Kim, oh no''
Sabrina Barr
Wednesday 26 June 2019 10:15 Comments
Kim Kardashian West has been accused of cultural appropriation following the announcement of her new shapewear brand, Kimono Intimates.
On Tuesday, the reality television star shared images displaying pieces from the collection on Twitter and Instagram, showing a series of underwear in a range of nude skin tones.
Numerous people have lambasted Kardashian West for adopting a term which bears strong significance in Japanese culture, while also noting that her use of the word "kimono" is a play on her name.
"Why's it called kimono if that's a completely different style of clothing," one person tweeted.
"I get that you're incorporating your name but kimono is the name of a traditional (and cultural) Japanese robe."
Several people expressed their anger over the name of the collection, stating that it is an example of Kardashian West's "ignorance".
"Please be respectful with Japanese culture. The word Kimono shouldn't be something that any one company can take advantage and making profit out of #culturalappropriation," one person tweeted.
"Nice underwear, but as a Japanese woman who loves to wear our traditional dress, kimono, I find the naming of your products baffling (since it has no resemblance to kimono), if not outright culturally offensive, especially if it's merely a word play on your name," another added.
Someone else described the range as "absolutely tasteless and awful", saying the entrepreneur has "zero respect to the Japanese culture".
According to US reports, last year Kardashian West filed to trademark the name "Kimono Intimates".
The "kimono", explains the Victoria and Albert Museum, was originally worn by commoners in Japan and as an undergarment for members of the aristocracy.
By the 16th century, it had become a widely-worn item of apparel for all classes.
A kimono is a long, loose garment with wide sleeves tied in the middle with a sash, called an "obi".
This isn't the first time Kardashian West has been accused of cultural appropriation.
Last year, the reality star was criticised for donning a braided hairstyle which she described as "Bo Derek braids", taking inspiration from the 1979 Bo Derek film 10.
Support free-thinking journalism and attend Independent events
A few months later, Kardashian West attended the MTV Movie and TV Awards with her hair styled in long braids.
"Kim Kardashian in these braids is exhausting. The most annoying part is that at this point she knows what she's doing, she knows what cultural appropriation is and that it upsets people yet she still chooses to do it," one person tweeted in response.
Register for free to continue reading
Registration is a free and easy way to support our truly independent journalism
By registering, you will also enjoy limited access to Premium articles, exclusive newsletters, commenting, and virtual events with our leading journalists
Already have an account? sign in
Join our new commenting forum
Join thought-provoking conversations, follow other Independent readers and see their replies