The Independent's journalism is supported by our readers. When you purchase through links on our site, we may earn commission.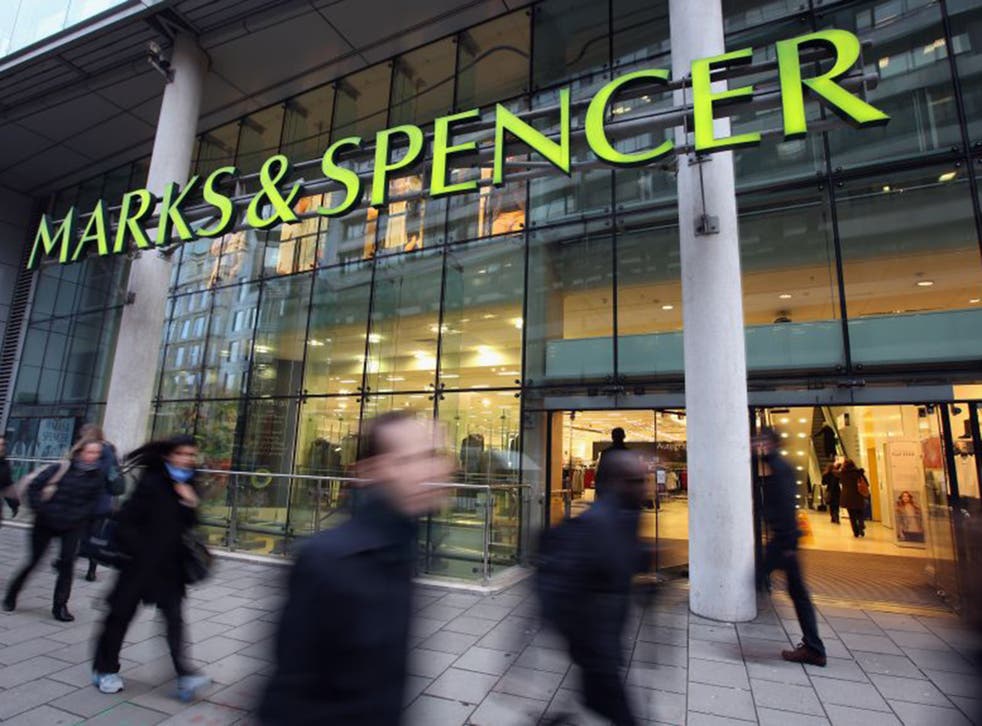 Marks & Spencer's 'shwopping' recycling scheme returns after coronavirus hiatus
The circular shopping scheme allows customers to donate unwanted clothes while shopping in store
Leer en Español
This week will see the return of Marks & Spencer's popular "shwopping" scheme in the UK.
The clothes recycling initiative had been halted due to the coronavirus pandemic, but from Thursday, customers can once again donate their unwanted clothes in store.
The scheme operated in 287 stores, and allows the donation of bras, accessories, shoes and all clothing, in any condition.
Launched in 2012, it aims to prevent clothes from ending up in landfill.
It's part of the retailer's Plan A initative in partnership with Oxfam. It initially began as a way to encourage customers to donate old M&S clothing back to the store in order to receive a £5 voucher before becoming the shwopping concept used today.
The initiative was expanded to encourage shoppers to routinely bring in old clothing whenever they intend to buy something in store.
The unwanted items are sent to Oxfam to be resold, reused via its social enterprise in Senegal, or are recycled into new materials, including those used to make the filling in M&S mattresses.
As its popularity snowballed, 35M items have now been donated, worth a total of £23M, according to The Guardian.
Those that wish to donate can deposit unwanted clothes in large cardboard Shwop bins.
Donated items will now be quarantined for 48 hours before being donated, in order to ensure the scheme adheres to Covid-19 safety measures.
"At M&S, our goal is to source all our products with care and ensure nothing we make goes to waste," Carmel McQuaid, head of M&S sustainable business said in a statement.
In another step towards a more sustainable approach to fashion sales, the store began adding details of the sustainable raw materials used in its online listings for clothing, so customers can make more informed decisions about their purchases.
Earlier this month, the government was urged to take urgent steps to increase clothing recycling facilities and to support the development of fabrics with a lower environmental impact by the all-party parliamentary group for ethics and sustainability in fashion.
These actions are needed to curb the fact that an estimated 300,000 tonnes of clothes ending up in landfill in the UK each year, in no small part due to the fast fashion industry.
Charity shops were forced to close during lockdown, causing concerns about where second-hand clothing might end up in this period. Though a positive trend in the uptake of second-hand shopping online via sites like Depop and eBay has been seen since March.
eBay's Preloved section saw a 404 per cent increase in sales in June, compared to two years earlier, while Depop reported a 40 per cent increase in marketplace listings and 65 per cent upshot in sales recorded for March compared with the same period in 2019.
Elsewhere on the high street, TK Maxx and Arket also offer clothes recycling for those wishing to ensure their textiles are reused once they have finished with them.
Register for free to continue reading
Registration is a free and easy way to support our truly independent journalism
By registering, you will also enjoy limited access to Premium articles, exclusive newsletters, commenting, and virtual events with our leading journalists
Already have an account? sign in
Register for free to continue reading
Registration is a free and easy way to support our truly independent journalism
By registering, you will also enjoy limited access to Premium articles, exclusive newsletters, commenting, and virtual events with our leading journalists
Already have an account? sign in
Join our new commenting forum
Join thought-provoking conversations, follow other Independent readers and see their replies