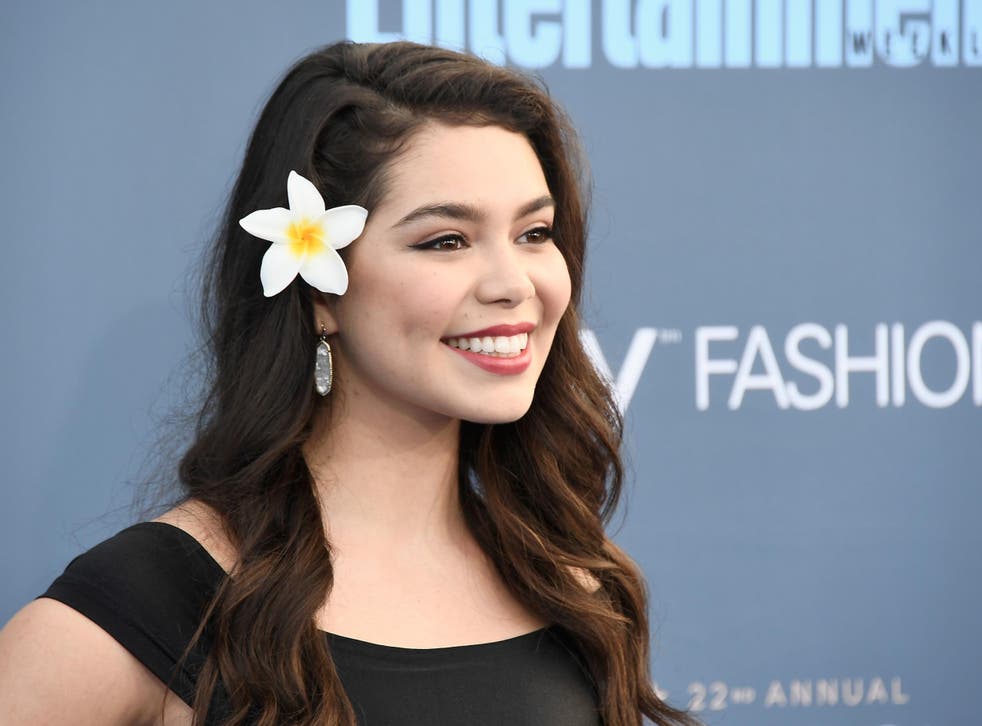 Halloween 2018: Moana star Auli'i Cravalho says it's 'appropriate' for children to dress as the Disney character
'It's done in the spirit of love and for Disney'
Auli'i Cravalho, who starred as Polynesian princess Moana in the 2016 Disney film of the same, has said that she believes it's "appropriate" for children to dress up as her character for Halloween.
Among the plethora of creative and well-thought-out Halloween costumes that emerge every year, there are always some people who attract controversy by wearing outfits that others condemn as "cultural appropriation".
Two years ago in the same year of Moana's release, Disney was accused of promoting "full body brownface" by selling a Halloween costume of demi-god Maui, the character played by Dwayne Johnson in the film.
The costume featured a bodysuit with brown skin, traditional Polynesian tattoos, a bone necklace and a grass garment, with activists criticising Disney for trying to profit "off the back of another culture's beliefs and history."
While some may think that dressing up as Moana would be similarly problematic, Cravalho believes that all should feel welcome to dress up as the character for Halloween, regardless of their ethnicity.
"I think it's absolutely appropriate," she tells People. "It's done in the spirit of love and for Disney and for the little ones who just want to dress up as their favourite heroine, I'm all for it."
The 17-year-old also doesn't think that adults should refrain from taking inspiration from her character for Halloween.
Walt Disney's Disneyland: A visual history

Show all 7
"I would encourage anyone who wants to dress up as a wayfinder who journeys beyond her reef to figure out who she truly is, I totally support you. Go for it!" she says.
"Parents can dress up as Moana, too."
During the film's development process, directors Ron Clements and John Musker formed the "Oceanic Story Trust", a group of experts from across the South Pacific, in order to ensure that Moana was as culturally sensitive as possible.
Online retailer Fashion Nova recently sparked controversy by selling a geisha costume, which was condemned as "racially insensitive".
The costume, which is still on sale on the site, includes a kimono; an obi, which is a traditional Japanese sash; a skirt; and hair sticks.
"What makes Fashion Nova's costume so racially insensitive is that it feeds into a stereotype of Asian women being sexual objects and temptresses for men's (almost always white men) desires)," a spokesperson for Students Teaching Against Racism told Metro.co.uk.
Support free-thinking journalism and attend Independent events
Sponsored: Read more on The Nutcracker and the Four Realms and Misty Copeland
Cravalho has reprised her role as Moana in Wreck-It Ralph 2, which is being released later this year.
Join our new commenting forum
Join thought-provoking conversations, follow other Independent readers and see their replies