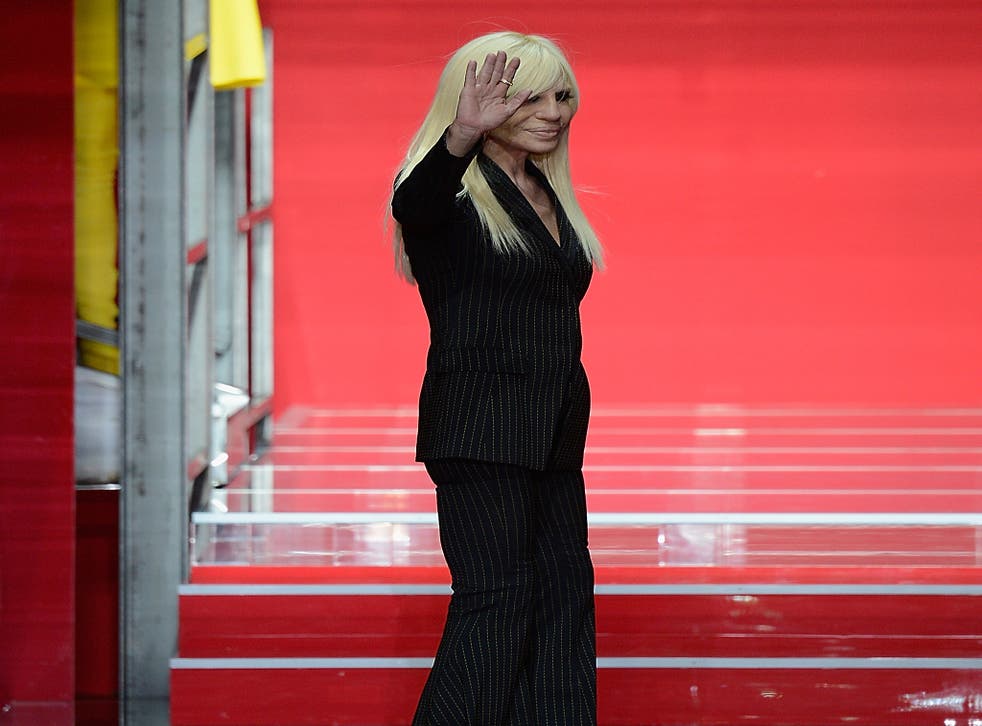 The overriding trend for next season? How about confusion...
I was told Versace's Versus collection was autumn/winter - but everyone else showed their autumn/winter womenswear collections two to three months ago
When Donatella Versace came to London to showcase her latest Versus collection, created by the young Belgian/Italian Antony Vaccarello, on the evening of 14 May, I got confused. What were we seeing again?
Not the physical "what" – we were seeing clothes, obviously, great little black dresses and sexy high-cut kilts studded with metallic buttons. But what season? I was told it was autumn/winter, but would be available immediately. But this is when everyone else's pre-fall collections begin to drop; and everyone else showed their autumn/winter womenswear collections two to three months ago...
Confusing? You bet. But that, it seems, is the general state of fashion today. It's the overriding, overwhelming takeaway that I get from speaking with designers, business heads, PRs, and the rest, during the current marathon entailed by the 2016 pre-spring collections. Pre-spring? Don't I mean resort? Or cruise? Or just plain spring, like the house of Céline calls it? Then again, unlike other houses eager to stage spectacular shows and pump images out across social media, the reticent Céline refuses to show its spring collection until it goes into shops. In November.
Still, never mind what to call these collections, what are designers supposed to put in them? When I spoke to Roksanda Ilincic, she was designing coats for her "pre-spring". Another designer said he thought coats were the one thing fashion labels would never need to make any more; it's perpetual summer for many of his clients, you see. Although maybe they'd still like a coat for when they crank up the air-conditioning? As long as it's fur, perhaps? Your guess is as good as mine, which is as good as theirs.
The ever-rising importance of pre-collections – with no official schedule, venue or timeline for delivery – has exacerbated the confusion, but you can feel it across the board. You feel it when you talk with CEOs who outline their creative vision, and with creative directors who pepper conversation with sales strategy and targets, rather than talking frocks.
But let's talk about those clothes, because that's where the confusion most evidently lies. The thing is, too few looks characterise the times in which we live – or maybe, too many. (A preponderance of designer visions, most a bit murky, proliferate.) No wonder so many designers rabidly jumped on the short, sleek silhouette aggressively proposed by Nicolas Ghesquière at Louis Vuitton, on his A-line skirts and boxy bags. They've been reiterated numerous times, as have the decorative approaches of Raf Simons at Dior. (The current taste for modernist embroideries and bright colour contrasts originate with him.) Perhaps they have no ideas of their own; perhaps they have no time.
Or maybe, like me, they're just confused.
Join our new commenting forum
Join thought-provoking conversations, follow other Independent readers and see their replies