BBC's #OurPlasticFeedback campaign prompts viewer to return her plastic packaging to Tesco
Asda trials pioneering coating technology that triples fruit shelf life to help reduce food waste
New coating could also cut the need for pesticides post-harvest  
Asda is trialling a new coating technology that slows down the rate at which fresh fruits and vegetables spoil.
The supermarket giant claims the pioneering coating could "drastically reduce" the amount of food waste that ends up in landfills and potentially cut the use of plastic packaging.
The plant-derived, water-based coating, which has been designed by California-based food technology company Apeel Sciences, acts as an invisible skin or "peel" and dramatically slows the rate of spoilage, meaning food stays fresh for longer.
Asda has said the new coating could triple the shelf life of many types of fresh produce and reduce the amount of pesticides needed on foods post-harvest.
Currently, the supermarket is trialling clementines using the Apeel coating in two of its UK stores – Chatham in Kent and Glasshoughton in Yorkshire.
Ways to reduce your single-use plastic

Show all 6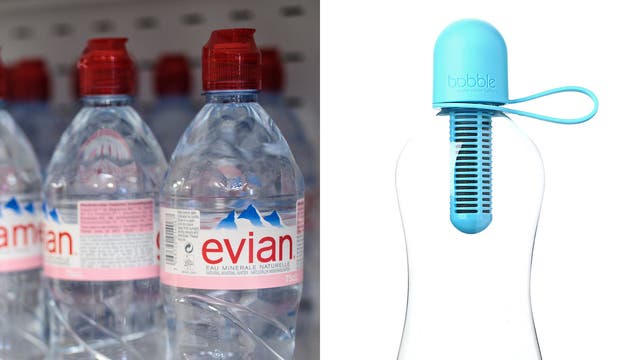 The innovative technology is already used across the US in stores such as Costco, Kroger and Harps, where it helps to extend the shelf life of apples, asparagus, limes and lemons.
Nasir Ahmed, produce and technical manager at Asda, said the supermarket is always looking at ways it can help reduce food waste.
"Increasing shelf life means our customers can enjoy fresher produce for longer, so we're really excited about the potential of Apeel and I'm delighted Asda is part of this trial," Ahmed said.
Gordon Robertson, chief revenue officer at Apeel Sciences, added: "As a true innovator and sustainability leader, Asda is our first UK retail partner to demonstrate its commitment to fighting the global food waste crisis, starting with Apeel mandarins that stay fresh much longer.
"This commercial test will be the next step in validating Apeel's ability to make an impact on reducing food waste in stores and for consumers, with the goal of Apeel produce arriving on shelves at more Asda stores and other retailers across Europe."
In recent months, supermarkets have been on a mission to find new ways to reduce the amount of plastic and food waste they produce.
Support free-thinking journalism and attend Independent events
Earlier this year, Sainsbury's became the first UK supermarket to remove plastic bags for all loose fruit, veg and bakery items, while Morrisons replaced its plastic carrier bags with 20p paper versions.
Elsewhere, Waitrose launched its "bring your own" container scheme that encourages customers to buy and refill produce, while Tesco pledged to ban any brands from its stores that use excessive packaging.
Join our new commenting forum
Join thought-provoking conversations, follow other Independent readers and see their replies