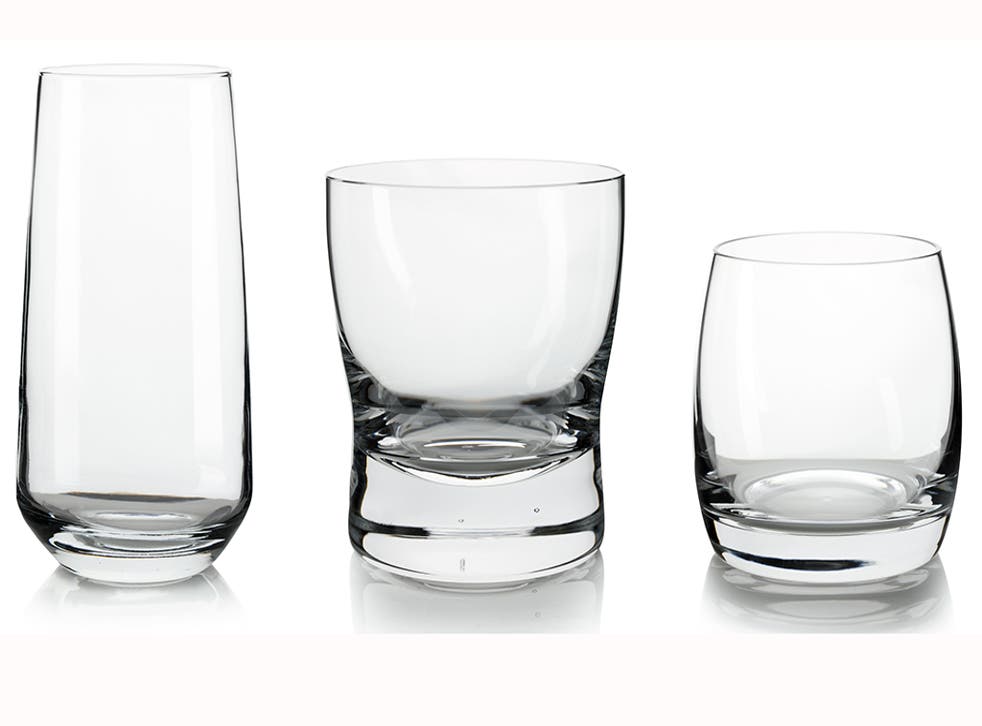 How to cut down your alcohol intake
You might not believe it, but there are some delicious non-alcoholic drinks on the market
For anyone even slightly self-employed, the idea of compiling your annual tax return is enough to send anyone running to the drinks cabinet.
If you've left it late (like me) you'll be hard at work sifting through crumpled receipts with scribbles on the back, trying to make sense of the awful handwriting. And if you leave it really late you'll soon find yourself wiping beads of sweat from your forehead as the first month of a shiny new year draws in; not ideal if you've decided to 'go dry' for the 31 days it takes for January to tick over into the mercifully short February.
However, if you have decided not drink at all during January, yet you find a wee dram or a pint of beer is your way to relax after a stressful day (or simply a nice reward after a great day), then fear not! There are plenty of ways to manoeuvre the good ship Self Control into a safe bay for the passing storm named 'Other People's Drinking Habits' to pass by, and keep you on course for your goal of sobriety for the month.
As a drinks writer, it is difficult for me to take a whole month off the booze. However, I often take a short break of a week, sometimes two if it is quiet, away from anything with an alcoholic content above about 0.5% abv. It is tempting, after a week of sampling for articles, judging competitions, visiting distilleries, and attending launches, to hit the town at the weekend with my mates, merrily chugging back beer and beer with little or no regard for my liver and the punishment it has endured in the previous five days of 'professional use'.
"Be careful", my dad once warned me. "You wouldn't get a professional footballer training all week, playing for his club on a Saturday and then turning up for a pub side at Hackney Marshes on the Sunday with his mates, would you?" No dad, you wouldn't. His point was valid and well made.
So how do you avoid both the relaxing imbibing of a post-work G&T as well as the peer-pressure of heavy nights out with friends, if you are well and truly on the wagon? I have three top tips to help you towards your goal:
Non-alcoholic drinks
The first tip is one I picked up off a friend on a holiday to Spain a couple of years ago. The poor chap had taken up a bet with some other chums and was off booze for a whole year. A whole year! I don't think that I've knowingly given anything up for an entire year before, but a bet is a bet and honour is honour and he was doing his very best to uphold his end of the bargain.
Fair play to the lad, he did indeed keep going (his secret: try a new soft drink each month and stick to it- it keeps the boredom away apparently) and on our holiday to sunny Spain he got me hooked on non-alcoholic beers. Now, before you cry foul, in the most literal way possible, the days of awful 1990's Kaliber-style beer have all but been buried. Here in the UK we are still sadly lacking behind our European neighbours, where the supermarket shelves are positively dripping with the stuff (I guess if you've got to drive to the beach, what else can you drink?) but there are a couple of crackers over here.
The best I've had as a range is the Bavaria brand, who do a nice, malty larger and a wonderfully fruity Wit beer, both of which can be found in most UK supermarkets. But by far the best is one (sold in its native country as an isotonic sports drink, even sponsoring sporting events) is Erdinger Alcohol Free Wheat Beer. This stuff is astonishingly good, to the point of it almost being an all day, all rounder. But I wouldn't crack a bottle open at breakfast; that might be taking it too far.
Best non-alcoholic and low alcohol drinks

Show all 6
When you are at home, get some of these in the fridge and if you want to grab a beer, go for one of the Bavaria options, or the brilliant Erdinger. I promise you won't be disappointed. Sadly, our pubs need to catch up with our supermarkets on these offerings, which is a great shame.
Bitters
Bitters are a blend of aromatic herbs, spices, roots, and barks macerated in high-strength spirit to draw out the flavours. In the cocktail world, they are the accessories to the main drink, adding sparkle to a cocktail in the same way earrings and necklace can enhance a great dress. Such is their power, that a single drop can transform a whole drink. They come in a wonderfully diverse range of flavours, from chocolate to chilli, and are worth every penny of their usually punch price for such small bottles.
You may well already have a bottle of bitters at home and not know it. The most famous brand, which is probably sitting at the back of one of your cupboards right now, is Angostura. Used in many cocktails, it is the one that will be your guiding light through January. How so? Well, simply take a glass of tonic water, a wedge of lemon or lime and some ice. Into this add one or two drops of Angostura bitters and you have a drink that is negligible in alcohol content, but will compete with any gin and tonic or vodka and soda you may wish to try. Every bar will have a bottle, so it is the perfect drink for sober night on the tiles.
If you're really brave, get yourself a set of the Fee Brothers bitters. The Rhubarb one dashed into a glass of Appletizer, or the Cherry one in Lemonade is just wonderful. (And once you hit February, simply add a dash of whisky to the Appletizer or Vodka to the lemonade versions and you're got a zingy beauty of a cocktail!)
Just have one
My third and final point is, don't be a martyr. Life's too short to worry about seeking out yet another alternative to a diet cola or lemonade. If you forget it's January (and let's face it, this happens) and you find yourself in the pub opposite work on a Friday afternoon with a pint in your hand, then relax! Enjoy it, and just stop after the one. At the end of the day, your dry month should be a target, and sometimes we don't always hit the bullseye. But you'll feel better for just having had a shot. So long as it is not a shot of tequila...
Happy New Year!
Joel Harrison is the joint author of Distilled, a guide to the finest artisan spirits from Absinthe to Whisky
Join our new commenting forum
Join thought-provoking conversations, follow other Independent readers and see their replies