Gordon Ramsay is going off the beaten track to become a better cook
The chef is back on his culinary world tour in the third series of 'Uncharted'. He chats to Prudence Wade about keeping an open mind, learning the secret to coffee curry in Kerala and his most embarrassing fails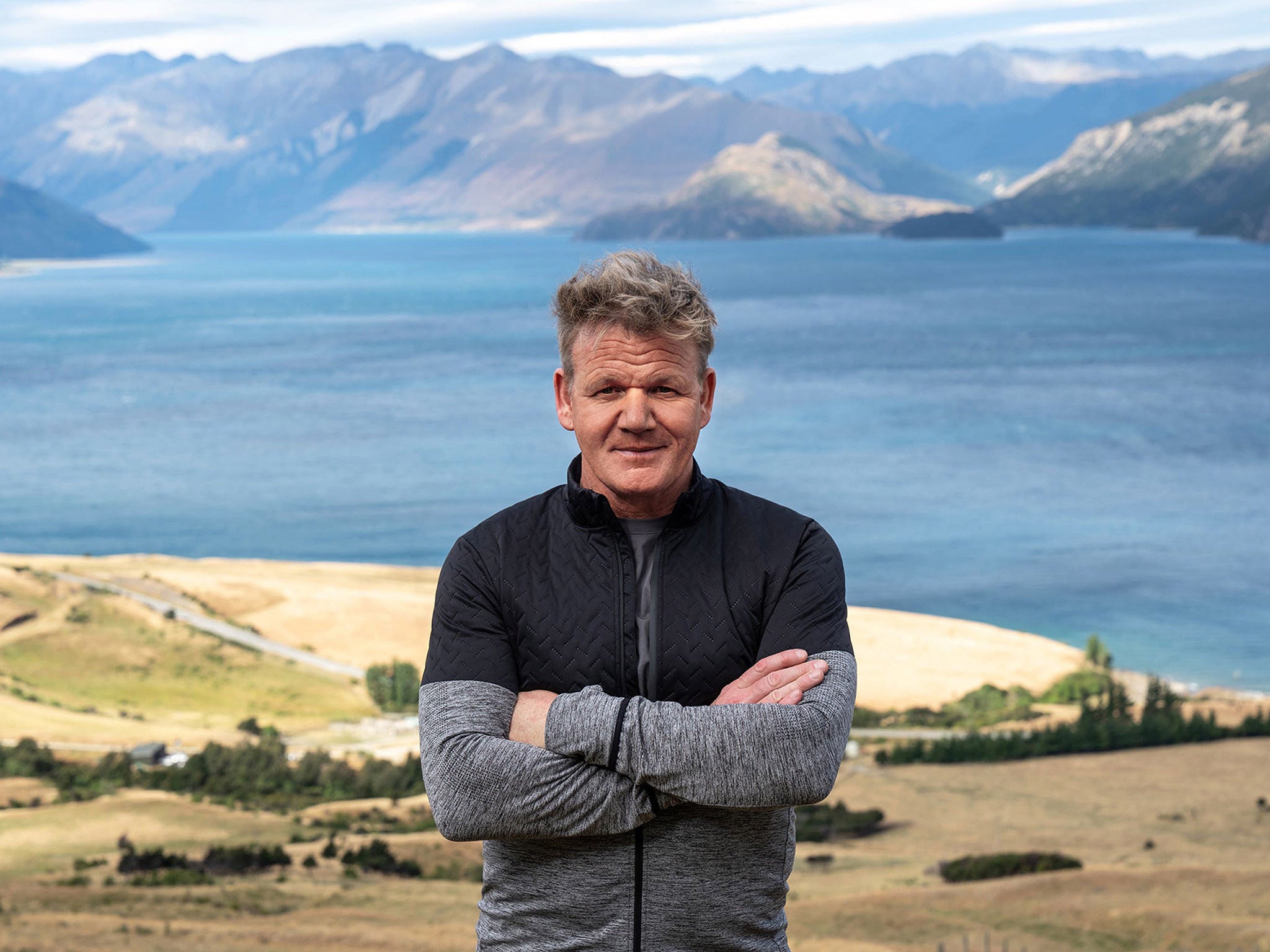 While we might be most familiar with seeing Gordon Ramsay cooking up a storm in a galley, he says he loves to "get out of the kitchen and get my hands dirty".
That could explain why he's filmed three series of Gordon Ramsay: Uncharted on National Geographic, giving him the opportunity to explore different experiences and dishes from all over the globe.
From snacking on alpaca meat 11,000 feet above sea level in the Peruvian Andes, to eating fish curry in Kerala, south India, Ramsay, 56, has been on a culinary tour of the world.
"I always love to get out of the kitchen and get my hands dirty," he says. "It gives me time to embed into local food communities and get inspired."
In the series, Ramsay switches positions – in many of his previous shows, he's the teacher, but he's very much the student in Uncharted. He says this "definitely made me more humble, especially when the locals don't love my dishes", but ultimately "experience helps me become a better chef".
Now, the chef is releasing a cookbook-meets-travelogue as an accompaniment to the TV show, with the recipes reflecting the diversity of his travels.
Dishes include spicy grilled lobster with coconut and breadfruit from Hawaii, chicken pepper pot from the jungles of Guyana, New Orleans-style BBQ shrimp and spice-rubbed steaks with pele pele sauce from South Africa.
We chatted to Ramsay about his approach to travel and food…
How important is it to have an open mind when travelling?
"Having an open mind really helps you to bed in with the local community. For me, I get to better understand the importance of each dish and ingredient.
"It really helped me to craft some of the incredible dishes at our final cooks and now this amazing book. And trust me, I've taken all that knowledge and used it in my dishes at my restaurants around the world."
How can adventure help you understand a region's culture and cuisine better?
"If you want to go off the beaten path, you're not getting on the tube or M5 to get there. You have to have some adventure involved! And as I learned in Peru with the mango tree, some of the best ingredients come from being out of your comfort zone."
Has travel always been a part of your food ethos?
"When I was a young chef, I wanted to have all the experience and knowledge to help me be the best. I wasn't going to places like Laos or Tasmania, but I was travelling and taking in everything I could get from every city I went to.
"I may not have been rappelling a cliff or diving while learning in France, but trust me, some of those kitchens were just as intense!"
What dish in the book took the most effort to master?
"I'd have to say the Pandi curry in India. I've made many curries in my time, but this one was truly unique since it used pork. I've been to India many times, but never to this region and getting in so in-depth with the local purveyors.
"I learned so much from the curry – to the coffee liquor to those spicy pickled vegetables – that said, the biggest challenge for me during that trip had to be getting the ants we used for the ant curry out of my hair!"
Did you fail at anything?
"Of course I've failed. I've lost fires, burned protein, disappointed the locals – but I've always picked myself up and tweaked and finessed my mistakes.
"Mistakes aren't bad when it comes to cooking, it's the perfect learning experience. So if you fail with any of the recipes, just learn and adjust and keep trying."
What was the most memorable destination you went to?
"That's so tough, that's like choosing a favourite child. They were all so unique and beautiful, but I think Tasmania was really memorable to me. The culture of bartering and the incredible seafood really opened my eyes to the incredible bounty that island has."
What's the biggest lesson you learned from filming Uncharted and writing the cookbook?
"Resourcefulness and making sure that we only take what we need. Those principles are very similar to what we are running and doing in restaurants, use what you need, take what you need. And making sure it's seasonality at its best."
'Gordon Ramsay's Uncharted: A Culinary Adventure With 60 Recipes From Around The Globe' (published by National Geographic, £25).
You can stream all episodes of National Geographic's 'Gordon Ramsay: Uncharted' exclusively on Disney+.
Join our commenting forum
Join thought-provoking conversations, follow other Independent readers and see their replies