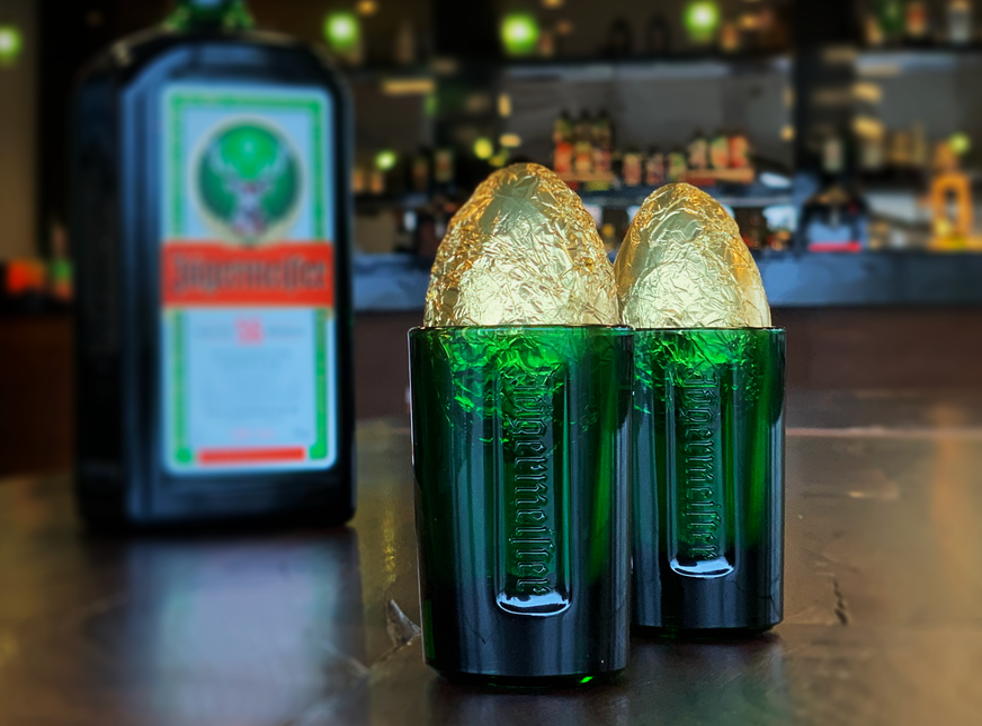 Jägermeister launches limited edition Jäger Easter eggs
This is no April Fool's joke
Jägermeister has launched limited edition Jäger Easter eggs.
Yes, you read that correctly. For all you Jägermeister enthusiasts out there, you now have the chance to get your hands on a milk chocolate Easter egg infused with the German liqueur.
You will be forgiven for thinking this Easter egg has been released as part of an elaborate April Fool's joke, as that was the original idea a few years ago.
On 1 April in 2016, Jägermeister UK announced on its social media channels that it had created the Jäger egg.
While this claim turned out to be false, since then numerous customers have implored the company to make the egg a reality.
"The last three years we've been inundated with customers demanding the #JagerEgg, we've had everything from desperate DM's to pleading phone calls," says Tim Hawley, innovation controller at Jägermeister UK.
"It's personally kept me up at night thinking about all those people tossing and turning, dreaming of the #JagerEgg that never was - so this is for them."
The inside of the egg has been described as having a "creamy" consistency.
2016 Easter celebrations around the world

Show all 20
While there were 250 limited eggs available to buy exclusively at jagershop.co.uk, Jägermeister revealed on Thursday that they have already sold out.
However, the company informed customers to keep an eye on its social media platforms for any further releases, as they "might not have heard the last of this".
The Easter egg gift pack, which retails at £9.99, comes with two Jäger eggs, two Jägermeister shot glasses and a 10cl bottle of the liqueur.
Several Instagram users have expressed their excitement over the alcohol-infused egg.
"My life is complete," one person commented.
"Praise the stag," another added in reference to the Jägermeister logo.
Support free-thinking journalism and attend Independent events
For 10 of the best children's Easter eggs, click here.
To peruse some of the most luxurious Easter eggs on the market, click here.
For a selection of the tastiest vegan and dairy-free Easter eggs on offer, click here.
Join our new commenting forum
Join thought-provoking conversations, follow other Independent readers and see their replies