McDonald's trials vegan burger
Vegans may soon be loving it too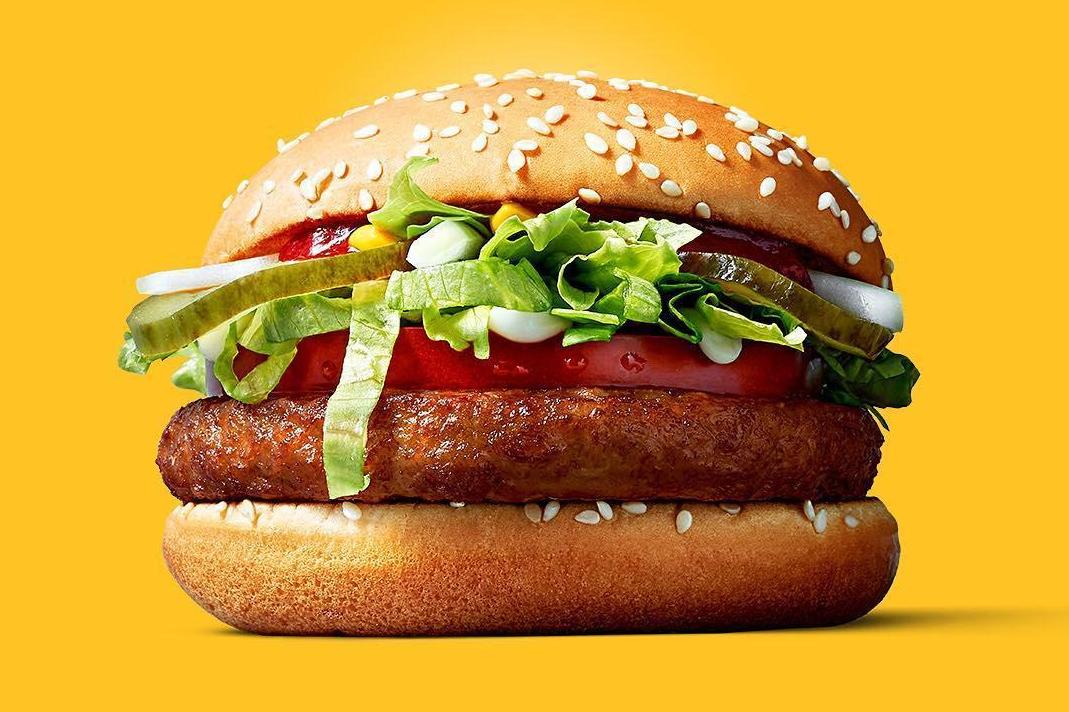 Being a vegetarian at McDonald's is challenging enough (RIP mozzarella sticks), but being vegan is nigh on impossible. Or a bit tragic at least.
There's only so much joy you can get from a portion of French fries and some carrot sticks.
So prepare to rejoice with the news that the fast food chain has finally created a vegan burger!
Catchily named the McVegan, it consists of a soy-based patty topped with tomato, salad, pickles and vegan McFeast sauce, sandwiched between a bun.
Unfortunately for British vegans, however, the McVegan is currently only available in Finland, and for a limited time only.
McDonald's have decided to trial the burger in Tampere, Finland, from 4 October to 21 November.
However, if it's popular, we can hope the McVegan might be rolled out globally.
With more and more beloved brands launching vegan-friendly products - from Pizza Hut's vegan cheese to vegan Baileys - it's unsurprising that the prospect of the McVegan has gone down a treat on social media.
"Start selling it in Sweden already!" one person wrote on Instagram.
"Bring them to the States!" added another.
And one person simply said what we're all thinking: "Omg want."
The Independent has asked McDonald's if they have any plans to trail the McVegan in the UK but is yet to hear back.
Join our commenting forum
Join thought-provoking conversations, follow other Independent readers and see their replies