Pizza Hut launches vegan cheese
It's pizza party time for vegans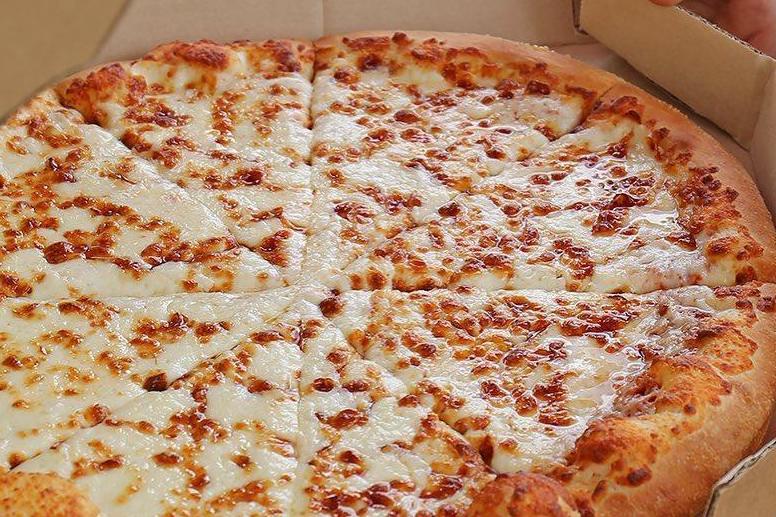 With newly launched vegan Ben & Jerry's and Baileys almond milk liquor, there's never been a more delicious time to be shunning animal products.
But come October, life for British vegans is going to reach new highs.
Brace yourselves: Pizza Hut is launching vegan cheese.
Vegan food company Violife have announced that the pizza chain are going to be trialling their vegan cheese on pizzas for eight weeks.
From Wednesday 11th October to Sunday 26th November, vegans will have the opportunity to indulge in a pizza feast with their omnivore pals, rather than being consigned to the salad bar.
As tasty as a salad can be, you don't go to Pizza Hut for salad. You go for cheesy, doughy, oozy pizza.
And maybe the ice cream machine.
But as well as the limited time frame, the vegan pizzas will only be available in five branches: Canterbury, Chatham, Thanet, Bluewater and Crawley.
So the question is, how much of a pilgrimage are you willing to make for your vegan pizza?
Oh, but make sure you don't get the gluten-free pizza base as that contains egg.
Needless to say, vegans across the UK are very excited by the news.
"While it might've taken a while for Pizza Hut to catch onto the vegan trend, it's great to see vegan options becoming even more accessible," Nathaniel Wallis, owner of Veggie Athletic, told The Independent.
"Social media has gone crazy over the news and hopefully that means we'll see the trial eventually spread to the rest of the UK."
A spokesperson for Pizza Hut told The Independent: "We can confirm that trials for a vegan cheese pizza are set to start in October. Pop down to our stores in Bluewater, Canterbury, Chatham, Crawley and Thanet from October 11th to give it a go!"
Pizza Hut isn't the first chain to get on board the vegan pizza train though - Zizzi, Pizza Express, Ask Italian and MOD Pizza all offer "vegan mozzarella alternatives" on their pizzas.
Join our commenting forum
Join thought-provoking conversations, follow other Independent readers and see their replies