This beer promises to get you the right amount of drunk to write a great novel
Find your inner Bukowski with The Problem Solver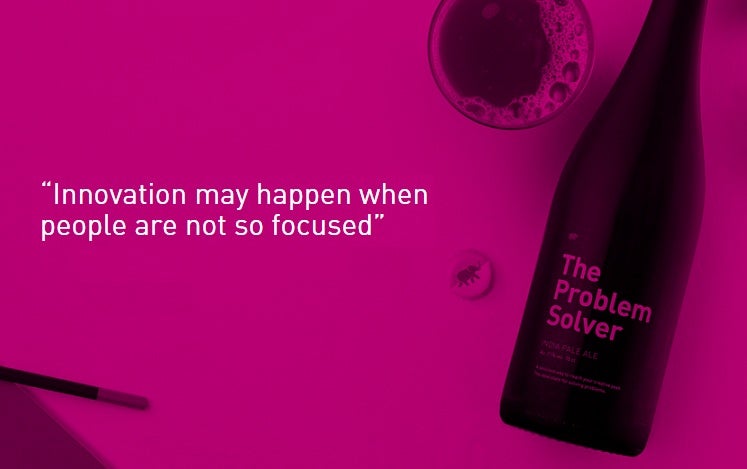 Ever find that you come up with the most innovative ideas or interesting solutions after a couple of beers?
Well that might be because research has found that an alcohol level of 0.75% is the perfect amount of buzzed for creative thinking.
Just below the limit for driving, it is thought to come with a feeling of relaxation that stops you from being 'too-focused', but is not drunk enough that your verbal and cerebral ability will be impaired.
The Problem Solver is a new pale ale from Copenhagen-based brewery Rocket Brewing which will help you find that supposedly magic number, coming with a transparent chart on the side that lets you know when you hit it based on your body weight.
Being creative while under the influence is tried and tested for some, with filmmaker Lars Von Trier saying he completed all of his screenplays while drunk or high – fearing that he may have to retire now that he is sober.
But Hemingway thought quite the opposite, despite being notoriously fond of the sauce.
When asked if rumours of him taking a pitcher of martinis to work every morning were true, he replied: "Jeezus Christ! Have you ever heard of anyone who drank while he worked? You're thinking of Faulkner."
Join our commenting forum
Join thought-provoking conversations, follow other Independent readers and see their replies