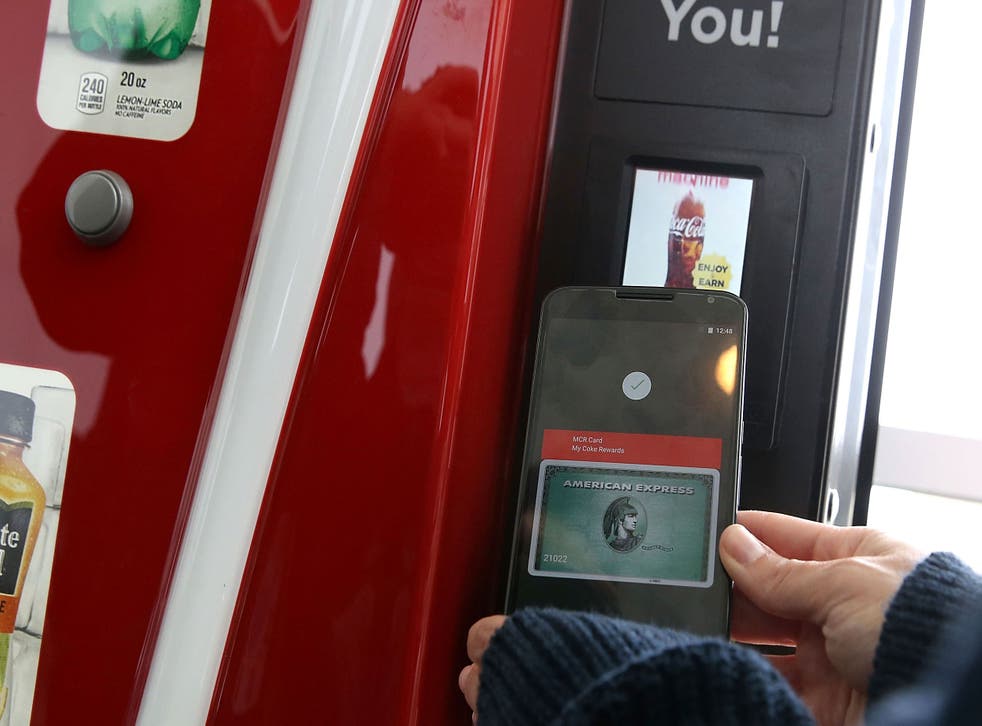 Android Pay set to launch in the UK at the end of March
Google's mobile payment system is set to hit the UK after a successful launch in the US
Google is set to launch its Android Pay mobile payment system in the UK at the end of the month, according to reports.
The Telegraph, citing "industry sources," said Android Pay is expected to roll out across Britain at the end of March, after a successful launch in the US in September 2015.
The system works in the same way as Apple Pay, allowing Android device owners to use their phones like contactless cards when making payments.
They can store a number of virtual bank cards in the system, and can authorise the payment with a quick tap on their phone's fingerprint scanner.
Apple Pay, available on the latest iPhones, took the lead in the mobile payments market when it launched in the UK last July.
However, consumers will have more services to choose from by the end of 2016. On top of Android Pay, Samsung is expected to launch Samsung Pay at some point this year.
Samsung Pay stands apart from its competitors because it can work with non-contactless card terminals.
By using magnetic secure transmission (MST) technology, new Samsung devices will be able to emit signals that mimic the action of a card being swiped through the terminal, allowing users to pay with their phones almost anywhere.
Since Samsung phones run on the Android operating system, Samsung users will be able to choose which of the services they use.
The UK is a major target for mobile companies because of the popularity of contactless payments. Over 70 million contactless cards are in circulation across the country, and one in three card payments made in London in 2014 was contactless, a figure that has only risen since.
Join our new commenting forum
Join thought-provoking conversations, follow other Independent readers and see their replies