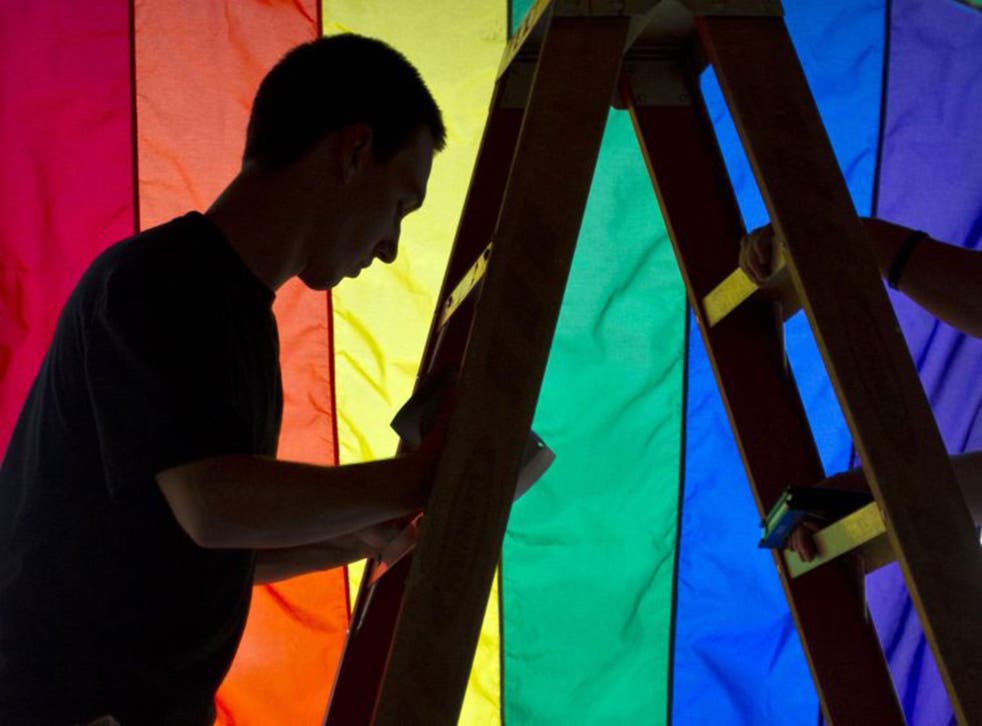 Facebook rainbow profile pictures likely being tracked by social network
Site has examined how exactly people were spreading support of support for same-sex marriage online
Facebook is likely tracking which people changed their profile photo rainbow coloured using the easy to use tool on its site.
The social network has tracked the way that support for same sex marriage and other rights have spread among its users before. And while there is no suggestion that the site made the tool as part of an experiment, or that any manipulation has happened, the site does not seem to be denying that those using the tool have been tracked.
The Facebook profile photo tool was the first time that the site has built a tool expressly to let people support a political campaign. That has led The Atlantic among other news outlets to ask whether it is part of a tracking experiment, gathering data to see who would publicly lend their support to same-sex marriage and LGBT rights.
But the research could prove useful. The power of previous profile photo-based campaigns is unclear — like the human rights one that saw images overlaid with a red equals sign, and when users added green motifs to support the 2009 Iranian protests — and any research could go some way to address the question of how effective they are.
10 facts you didn't know about Facebook

Show all 10
Facebook has denied that it was tracking people for an experiment or test, and that any information gathered would not be used for serving ads, but did not seem to say that it wasn't tracking which people were using the tool.
"This was not an experiment or test, but rather something that enables people to show their support of the LGBTQ community on Facebook," it told numerous news sources. "We aren't going to use this as a way to target ads and the point of this tool is not to get information about people."
Join our new commenting forum
Join thought-provoking conversations, follow other Independent readers and see their replies