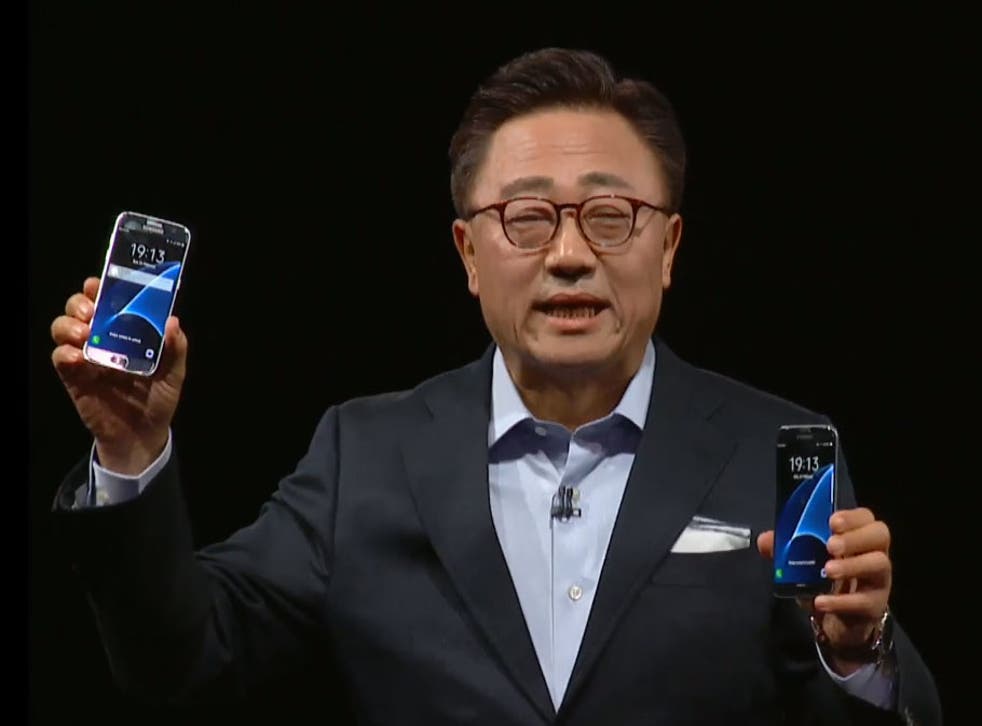 Samsung Galaxy S7: Everything we know about Samsung's new flagship smartphone
Samsung confirms the S7 has a better camera, expandable storage and improved gaming capabilities
Samsung has finally unveiled the Galaxy S7 and S7 Edge smartphones in a lavish event at Mobile World Congress in Barcelona.
The new devices will be released to the public on 11 March, and those who preorder before 5 March will get their phone three days early, on 8 March.
The S7 looks pretty similar to the S6, but there's been a few notable upgrades. Samsung has seriously improved the camera, adding a wider aperture and dual pixel technology to ensure it performs well in low lighting and focuses as fast as possible.
Although the glass and metal body didn't surprise anyone, it was good to find out that both new phones are completely dust and water resistant. The IP68 rating means that the phone can be submerged for up to 30 minutes in 150cm of water without getting damaged.
There's also one important change in functionality - the S7 Edge's curved screen edge will be home to shortcuts which users can customise, meaning accessing important apps and features will be much easier.
The phone's always-on display is also a big functionality update - rather than having to turn your screen on to check the time and notifications, all the relevant information will be displayed constantly, in a basic format designed to save the battery.
Under the hood there's also a MicroSD card slot, allowing users to expand the phone's storage. There's also an internal cooling system and some beefed up chips, which Samsung claim will provide a "PC-quality gaming experience" that won't drain too much of your battery life.
Samsung went big on virtual reality during the event, providing everyone in the audience with Gear VR headsets and using them to show the presentation.
Alongside the S7, Samsung also announced the Gear 360 - a tennis ball-sized camera capable of shooting high-resolution 360-degree videos and photos.
The Gear 360 will pair with the S7, and users will be able to preview, watch and share 360-degree videos and pictures from their phones. Mark Zuckerberg made a surprise appearance at the event, and spoke about his plans to work with Samsung to make virtual reality a more social experience.
You'll naturally be able to watch the Gear 360's videos through the Gear VR headset, which you'll get for free if you pre-order the Galaxy S7 or S7 Edge.
Overall, the new phone isn't a revolutionary device, but it's got some big and important improvements on the last model. We'll have to wait to get our hands on one to see how well this impressive device works in the real world.
Join our new commenting forum
Join thought-provoking conversations, follow other Independent readers and see their replies