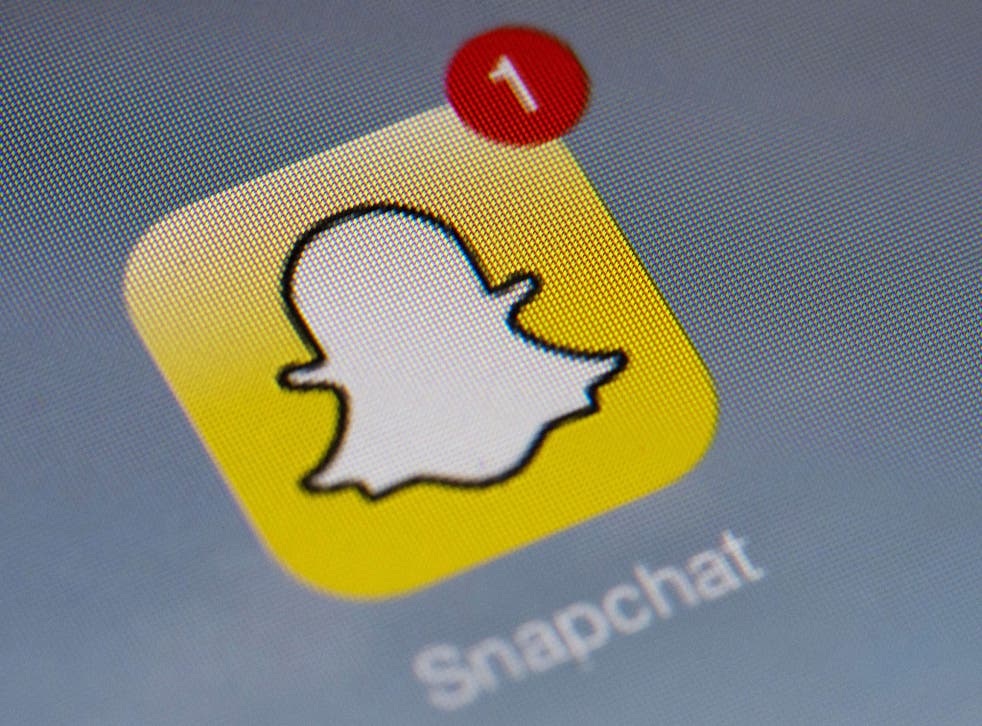 Snapchat tries to shed 'sexting' image as it tells children to keep their clothes on
Company has launched a safety centre to calm parents' and teachers' worries
Andrew Griffin
Monday 23 February 2015 10:14 Comments
Snapchat has launched a safety centre for parents and children, hoping to shed its image a "sexting" app.
The app came to prominence with a reputation for allowing safer sexting – with nude pictures and other images disappearing after a certain time set by the user. But the company has since been making plays to become a more rounded media company, most recently launching Discover to help media companies send out updates.
The safety center has been built in response to worries from parents and teachers, and was developed with online safety groups including the UK Safer Internet Center.
It includes advice for parents and teachers including not allowing children under 13 to use the app and a reminder that
"Though there's nothing inherently dangerous about Snapchat, early news coverage fairly predictably associated disappearing photos sent on phones with 'sexting'," the guide for parents says. "But most people – including most teens – don't use Snapchat that way. They use it because it's fun."
It also reminds users to know Snapchat's community guidelines, which begin with a reminder that "if you're under 18 or are Snapping with someone who might be: keep your clothes on".
Register for free to continue reading
Registration is a free and easy way to support our truly independent journalism
By registering, you will also enjoy limited access to Premium articles, exclusive newsletters, commenting, and virtual events with our leading journalists
Already have an account? sign in
Join our new commenting forum
Join thought-provoking conversations, follow other Independent readers and see their replies