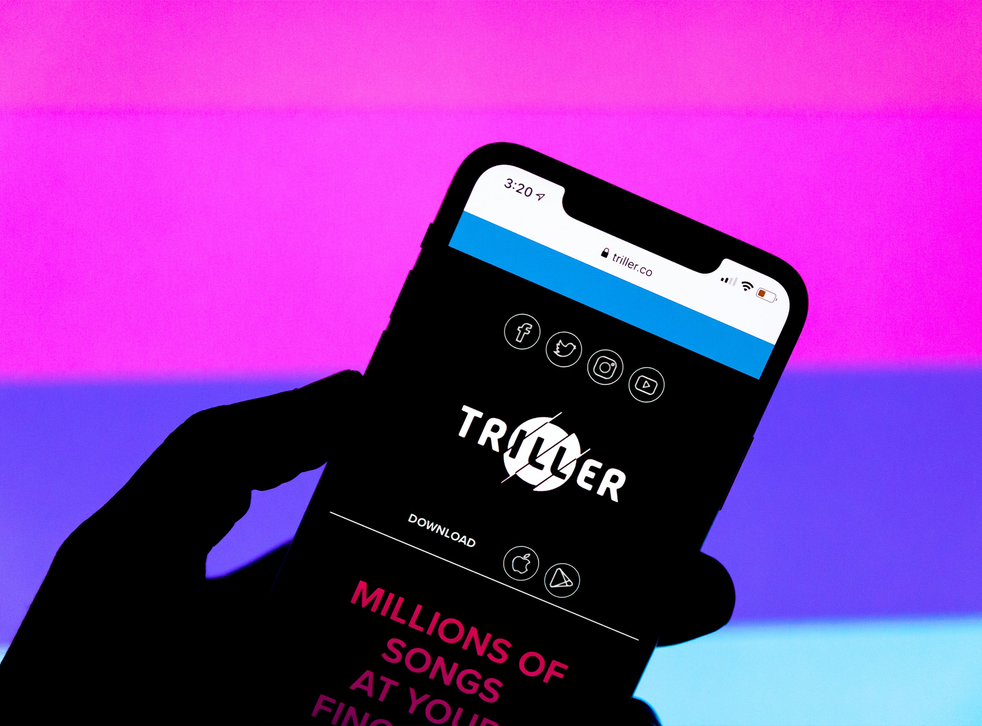 Triller: US viral video app says buying TikTok 'makes the most sense' over Microsoft or Twitter
The US app says it would not be required to buy TikTok's artificial intelligence technology, which could delay the sale due to recent Chinese legislation 
Leer en Español
American short-form video app Triller could potentially buy rival TikTok, following reported comments from executives about the potential sale.
Triller is a US-based company with functions similar to TikTok. It lets users record content, and then syncs it with music using an algorithmically-programmed editor.
On Tuesday, Triller Executive Chairman Bobby Sarnevesht told Yahoo Finance that he believed the sale of TikTok to Triller was the most realistic deal.
But TikTok itself has explicitly denied that it will even discuss a deal with Triller.
TikTok could potentially be sold to Walmart and Microsoft, although Twitter and Oracle have reportedly expressed interest.
"The reality is, is that our deal makes the most sense and I think they're starting to understand that," Sarnevesht said.
"We're already there. We already have this stuff. We're already in the trenches with the influencers, and the artists, and the record labels...we wouldn't have to compete with ByteDance's version of TikTok in other places."
Bytedance, TikTok's parent company, has a version of the app that is available only in China called Douyin.
In a statement, TikTok denied any talks were taking place.
"We are not and will not be in talks with them," a spokesperson said. "Still, we are flattered by how much they admire TikTok."
Triller told The Independent it did submit a bid.
"We submitted an offer directly to the Chairman of Bytedance through Centricus and have confirmation it was received and is under consideration by him. We did not make an offer to TikTok, they aren't involved in this at all. We made an offer to Bytedance and are dealing directly with the Chairman only" said Bobby Sarnevesht in a statement.
"No one in the US is involved in our discussions. We do however understand our offer is upsetting to some TikTok US executives as it upsets a deal that may be more favourable to them and less favourable to their shareholders. They are doing everything they can to discredit our offer and keep it from being seen as real."
According to sources speaking to Business Insider, Bytedance CEO Zhang Yiming is considering selling TikTok's US operation to Triller.
This is due to recently changed legislation in China, which could delay the sale of TikTok.
The rules affect companies that use "artificial intelligence interactive interface technology", which TikTok does.
Experts suggested that TikTok should "suspend the negotiation and trade procedures and perform the relevant application procedures."
"At a minimum [China is] flexing their muscles and saying, 'We get a say in this and we're not going to be bystanders,'" commented Scott Kennedy, a senior adviser at the Washington-based Center for Strategic and International Studies.
Sarnevesht has said Triller would not need TikTok's algorithm, which he says is simply a recommendation engine that the company can recreate.
The report also states that the Triller executives had met with Zhang Yiming for discussion about the sale, but this was apparently denied by a Bytedance spokesperson.
"Triller is the only bidder with a short-form video app already up and running," one source reportedly said.
"That means ByteDance can keep a hold of TikTok's algorithm, avoid China's new export rules, and Triller can just layer the brand over its own tech", they continued.
However, the Bytedance CEO had also apparently been pressured by other ByteDance executives to pursue a deal with either Microsoft or Oracle.
Triller has apparently submitted a $20 billion offer for TikTok's US assets with investment firm Centricus, but TikTok spokespeople have said they have not been contacted about the offer.
President Trump's executive order gives TikTok until the end of September to arrange a deal in the United States, or face a ban.
This is due to concerns that TikTok would share data with the Chinese government. TikTok has denied this.
Triller, in contrast, generates revenue through brand partnerships. There are no advertisements on the app.
Triller has licensing agreements with Sony Music Entertainment, Warner Music Group and Universal Music Group – each of which hold a minority stake in the app.
TikTok has said that Mr Trump's executive order is illegal and it would sue the US government.
The president recently joined Triller, posting four videos. His first, and most popular, received under five million views. It featured clips of Trump saying he's a "professional at technology," and that "nobody can do it like me.
Join our new commenting forum
Join thought-provoking conversations, follow other Independent readers and see their replies