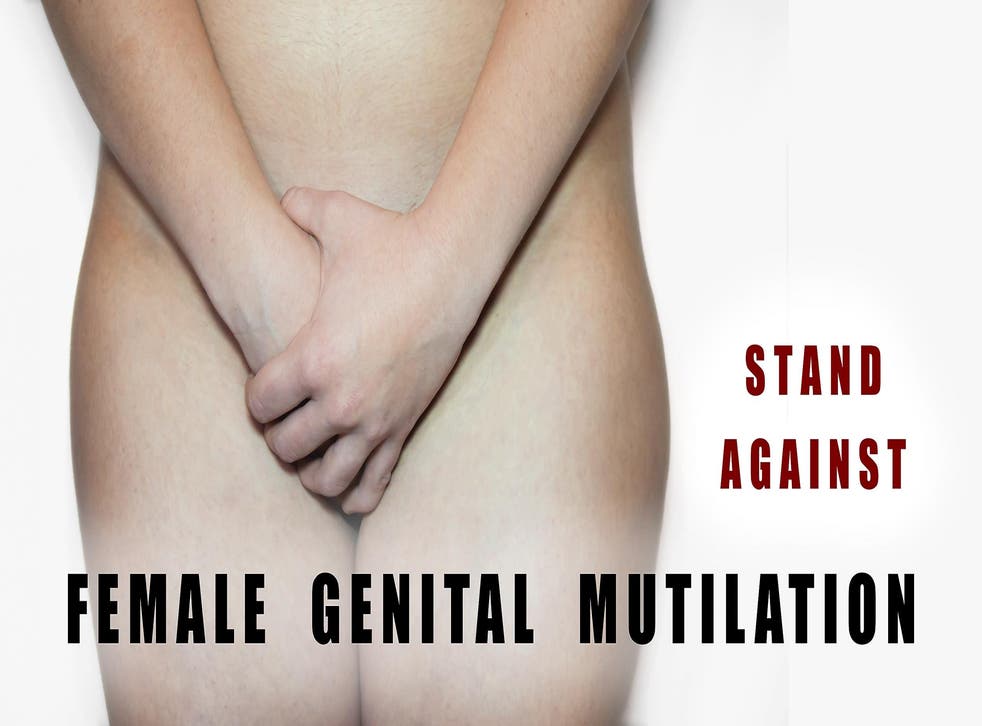 FGM clinic hailed as 'life-changing' to close after losing funding
Former patients describe the facility as 'unique' and 'life-changing' for women who have undergone FGM
A "life changing" clinic which helps women and girls subjected to female genital mutilation (FGM) could be forced to close in March after losing its council funding.
The Acton FGM Community Clinic in West London – where FGM figures are the highest in the country - is the only facility in the country to offer reversal of the practice.
Ealing Council and Imperial NHS Trust have funded the service for the past decade, but the council is withdrawing money for rent of the space and other costs - and health commissioners have refused to plug the gap.
The procedure, also known as female circumcision or "cutting" is considered child abuse under UK law, where it has been illegal since 1985.
The primitive practice can lead to infections causing infertility, loss of sexual pleasure, bleeding, absesses and cysts as well as psychological problems including Post-Traumatic Stress Disorder.
Figures suggest that around 65,000 women in the UK have been subjected to FGM, which is practised in many African countries, as well as in Indonesia, Kurdistan and Yemen.
Between 2015 and 2016, there were 5,700 newly recorded cases reported in England, according to the Health and Social Care Information Centre.
Artist Aida Silvestri, who was born in Eritrea and had FGM performed on her aged just seven, was referred to the Acton clinic two years ago during pregnancy.
"For me, it was vital. It changed my life when I went there," she said. "I didn't have to wait, and they gave me so much support. They put me in touch with other women who had undergone FGM.
"They helped to repair me physically, but also mentally. They take a very holistic approach, and I believe it is a unique clinic. They helped me understand exactly what had happened to me."
FGM tribal circumcision ceremony in Baringo County

Show all 12
Ms Silvestri, who has put together an exhibition documenting the experiences of FGM survivors, said it was a misconception that the service is not needed.
In the area around the clinic she said "there are so many women from Somalia and Eritrea, and the practice is the norm there, so there is definitely a demand."
Aro Durie, who works at the clinic and has also started a petition to save it.
She said it has helped more than 1,000 women in the past decade.
Anti-FGM campaigner interview - London Live
"We have carried out the reversal procedure for more than 500 women. We have referred over 200 women for specialist gynaecology consultations, and we have provided counselling for over 150 women," she said. "Many women have told us that this service changed their lives after years of pain."
She added: "We often see women (who) have never spoken about their FGM before and do not feel they can discuss FGM with their GP, and they frequently reveal they have suffered years of urinary tract infections and painful sexual intercourse prior to accessing our service."
Set up to help local women deal with the health consequences they were suffering as a result of FGM, the midwife-led clinic has no geographical boundaries.
As a result, women from around the country refer themselves for treatment and a fast-tracked service means they are seen within two weeks.
Since 2007, it has also trained more than 100 professionals in how to spot the signs of FGM and help women who are suffering physically and psychologically as a result of genital cutting.
More than 14,000 people have signed an online petition calling for the clinic to be saved.
World news in pictures

Show all 50
Ealing Council told The Independent it would continue to provide £39,000 per year for FGM awareness posts, as it has for the past three years.
"Our priority is to raise awareness of FGM and the support available to a wider audience. We will continue to commission FGM awareness work in the borough to reach more people such as schools and community groups and signpost women to clinical support," a spokesperson said.
They added that the clinic had seen "only a small number of women" last year, and said there were "excellent alternative services available" in London.
Ealing Clinical Commissioning Group told The Independent that it "did not commission or fund the Acton Well Woman Clinic, and was not involved in the decision to decommission the service."
It said: "We have since received a request for new investment in this service which, given the financial constraints under which we operate, we have had to reject."
Register for free to continue reading
Registration is a free and easy way to support our truly independent journalism
By registering, you will also enjoy limited access to Premium articles, exclusive newsletters, commenting, and virtual events with our leading journalists
Already have an account? sign in
Register for free to continue reading
Registration is a free and easy way to support our truly independent journalism
By registering, you will also enjoy limited access to Premium articles, exclusive newsletters, commenting, and virtual events with our leading journalists
Already have an account? sign in
Join our new commenting forum
Join thought-provoking conversations, follow other Independent readers and see their replies