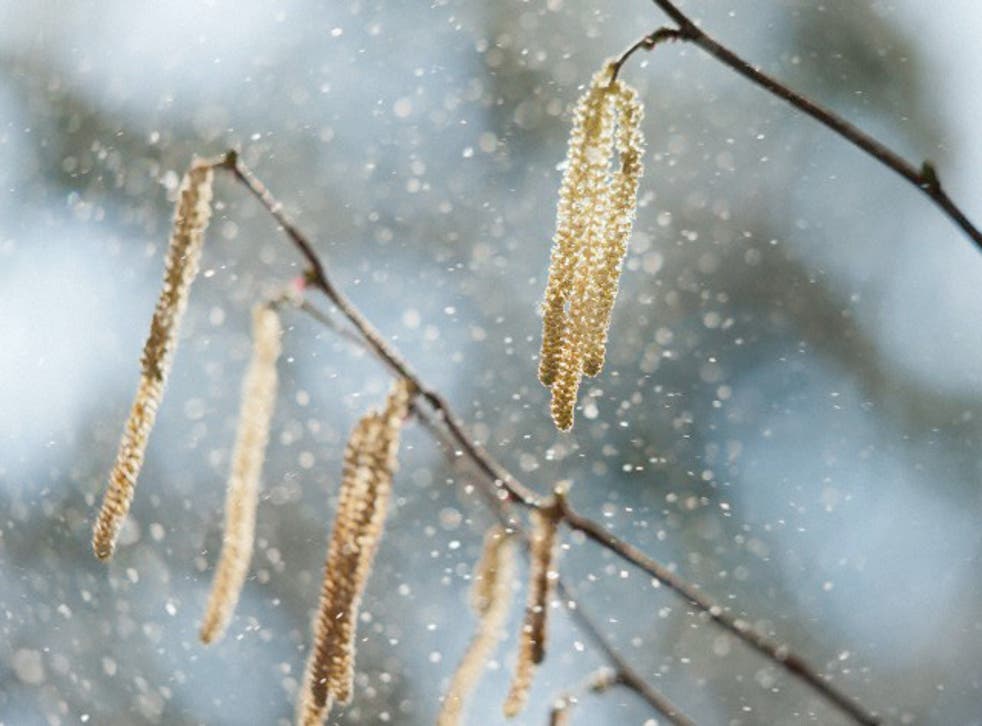 Hay fever symptoms can be significantly reduced after three years of treatment, research suggests
Three years of pollen pills or injections can lessen symptoms 'for several years', but two years of treatment does not bring same benefits
Hay fever sufferers may be able to significantly reduce their symptoms such as itchy red eyes and a runny nose by having treatment for three years, new research suggests.
Scientists from Imperial College London found people with hay fever, an allergic reaction to pollen, were able to "suppress" the condition by taking pollen pills or undergoing injections.
However, while a three-year course of treatment was shown to markedly lessen symptoms "for several years", two years of treatment did not bring the same benefits.
Past studies have shown that exposing patients to increasing amounts of grass pollen over time – a type of immunotherapy – is an effective way to reduce severe symptoms in the long term.
Hay fever has been estimated to affect as many as one in four people across the UK. The majority of these cases are initiated as a reaction to grass pollen.
The new study, published in the journal JAMA, involved patient volunteers at Royal Brompton Hospital in London.
In pictures: Best hay fever remedies, as recommended by The Independent readers

Show all 7
Experts assessed the effectiveness of two different immunotherapies which used grass pollen extract – as an injection or a pill taken under the tongue.
A total of 106 patients were given either injection, tablets or a placebo. Overall, 92 patients completed the study.
After a two-year course of treatment, the results showed that both therapies were effective at tackling symptoms.
But one year after patients had stopped taking the medication the effects were no better than the placebo group.
Lead author Professor Stephen Durham, head of allergy and clinical immunology at the National Heart and Lung Institute at Imperial and clinical lead for allergy services at Royal Brompton Hospital, said: "This study shows that whereas both immunotherapy treatments were highly effective, two years of treatment was insufficient for long-term benefits.
"Clinicians and patients should continue to follow international guidelines that recommend a minimum of three years' treatment."
He added: "You treat patients for three years and then they have a big improvement in their hay fever for several years afterwards.
"Exposing people to grass pollen in this way is a very effective treatment for people who really have debilitating hay fever."
Press Association contributed to this report
Register for free to continue reading
Registration is a free and easy way to support our truly independent journalism
By registering, you will also enjoy limited access to Premium articles, exclusive newsletters, commenting, and virtual events with our leading journalists
Already have an account? sign in
Register for free to continue reading
Registration is a free and easy way to support our truly independent journalism
By registering, you will also enjoy limited access to Premium articles, exclusive newsletters, commenting, and virtual events with our leading journalists
Already have an account? sign in
Join our new commenting forum
Join thought-provoking conversations, follow other Independent readers and see their replies