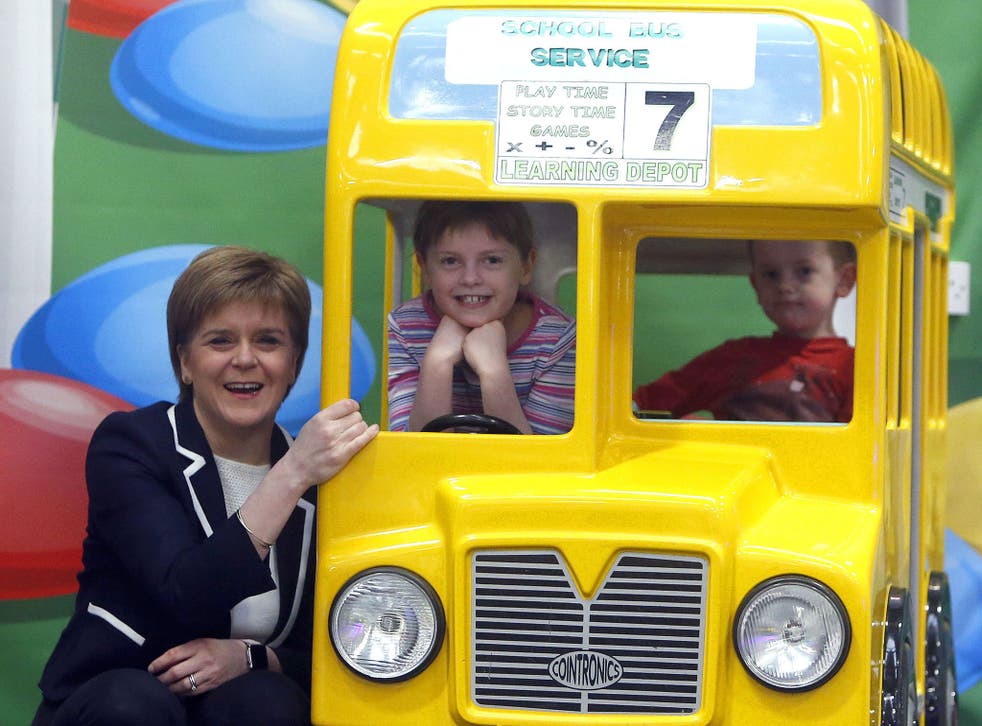 Scotland to introduce Nordic-style 'baby boxes' to tackle infant poverty
Initiative to be based on Finland's 80-year-old scheme praised with reducing infant mortality rates
All babies in Scotland are to be provided with a Nordic-style "baby box" in a bid to reduce inequality.
SNP leader Nicola Sturgeon plans to give new mothers a sturdy cardboard box with clothes, toys, nappies and a built-in mattress which will turn it into a cot.
Due to be announced in the party's manifesto ahead of the Holyrood elections in May, the initiative is based on Finland's maternity package, which has been running for 80 years and contains 50 items.
The Finnish scheme is praised as being one of the leading preventative measures against cot death, having helped see the number of deaths of infants before their first birthday in the country fall from 10 percent to 0.2 per cent, one of the lowest rates in the world.
First Minister Nicola Sturgeon said: "The baby box is such a simple idea but has been proven to have a real impact, reducing child mortality and helping families at the start of a child's life.
"By providing every new-born with a baby box we can help child health – and by providing greater support to new family we will also help tackle child poverty and improve the chances of some of our most deprived children.
"Alongside the material and financial support we will deliver, it is important that parents get advice when they need it - and we'll recruit 500 new health visitors by 2018 to better-support Scotland's families and further extend the family nurse partnership, which supports some of our youngest and most vulnerable parents."
The 20 best places to raise children in the UK

Show all 20
Parents will be advised to let babies sleep on their backs in the boxes in the same room as them and will also receive advice and information on their employment and maternity and paternity rights
The SNP has proposed £600 maternity grants to low-income mums, plus more payments when children start nursery and school.
"Our manifesto will set out plans to transform Scotland and to ensure all our children have an equal start to life," added Ms Sturgeon.
The SNP said the boxes would cost about £100 each, but have not disclosed how much the policy was expect to cost in total.
South Africa, Zambia and Argentina already provide their own equivalents of the baby boxes.
Join our new commenting forum
Join thought-provoking conversations, follow other Independent readers and see their replies