Theresa May has failed her first test as prime minister, say anti-obesity campaigners
Anti-sugar campaigners call the new obesity strategy a 'national scandal'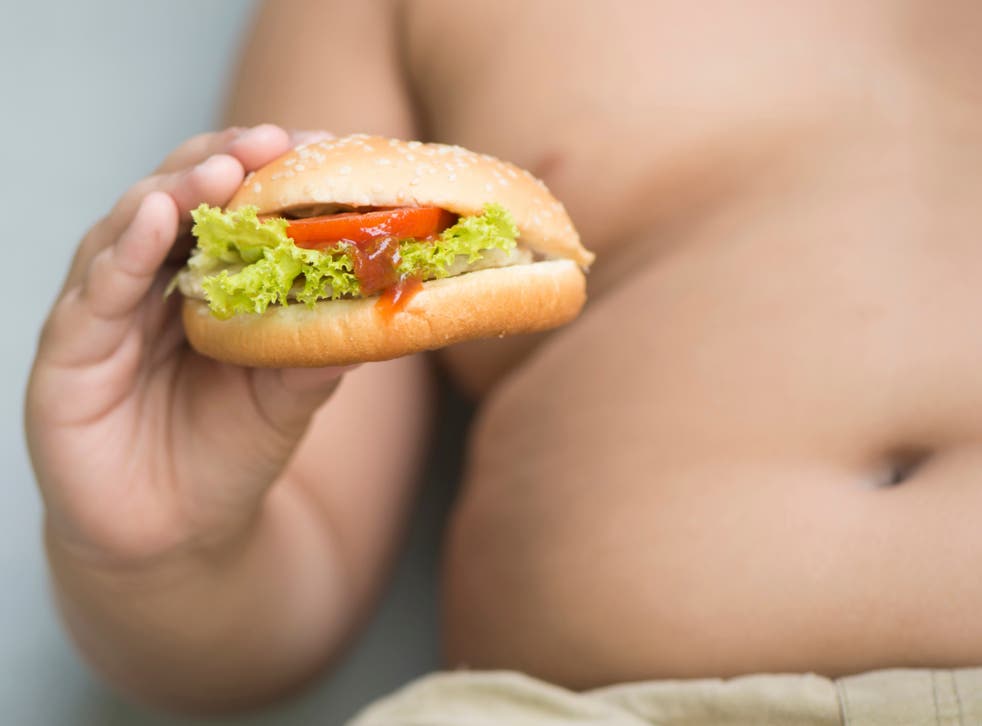 Leading health experts have accused the Prime Minister of failing the first test of her leadership due to her government's lacklustre response to the obesity crisis.
Campaigners have condemned the government's obesity strategy - which was published this week after months of delays - which they say is too heavily reliant on goodwill from the food and drinks industry.
The strategy document said the industry would pledge to reduce the amount of sugar in products by 20 per cent in exchange for an exemption from the sugar tax proposed by George Osborne's final Budget in March.
But crucially it contains no provision to crack down on junk food marketing and advertising.
Professor Graham MacGregor, a cardiovascular experts and anti-sugar campaigner, told the Guardian Ms May's plan was even worse than a version he had seen under David Cameron's premiership.
He said: "She came in saying 'We are going to look after the poor and the socially deprived' and immediately shown she's absolutely not interested.
"This is a huge crisis facing the UK: we are the most obese nation in Europe; it's going to bankrupt the NHS.
"Farcically, she's gone backwards even on Cameron. It's a national scandal.
Health news in pictures

Show all 40
"It's been watered down in the last three weeks. If she continues like that it's [going to be] a disaster."
Prof MacGregor chairs the Action on Sugar campaign group which has previously called for the sugar content in food to be halved and fat reduced by 20 per cent.
At least one in five children are overweight or obese by the time they start primary school – with this rising to one in three by the time they reach secondary school.
Action on Sugar has pointed out that obesity kills more people than tobacco, both in the UK and worldwide.
Prof MacGregor said foods with high fat and sugar content were disproportionately eaten by the poor.
Cancer Research UK's chief executive Sir Harpal Kumar condemned Ms May's government for giving into industry lobbying and watering down the proposals.
Writing a piece in the Guardian, he said: "The new prime minister entered Downing Street with a pledge to tackle health inequality and to champion the needs of the individual in preference to the 'mighty'.
"Obesity has a disproportionate impact on the poorest in our society.
"The new government faced its first test of this pledge with a chance to address inequality and to protect the next generation from diseases like cancer. This plan fails that test."
He said obesity was already costing British society almost £1bn every week.
A Department of Health spokesman told the newspaper: "Our obesity plan is world-leading, with more far-reaching and comprehensive measures than anything pursued by any other western government.
"Nevertheless, we will measure progress carefully and do not rule out further action if results are not seen."
Register for free to continue reading
Registration is a free and easy way to support our truly independent journalism
By registering, you will also enjoy limited access to Premium articles, exclusive newsletters, commenting, and virtual events with our leading journalists
Already have an account? sign in
Register for free to continue reading
Registration is a free and easy way to support our truly independent journalism
By registering, you will also enjoy limited access to Premium articles, exclusive newsletters, commenting, and virtual events with our leading journalists
Already have an account? sign in
Join our new commenting forum
Join thought-provoking conversations, follow other Independent readers and see their replies