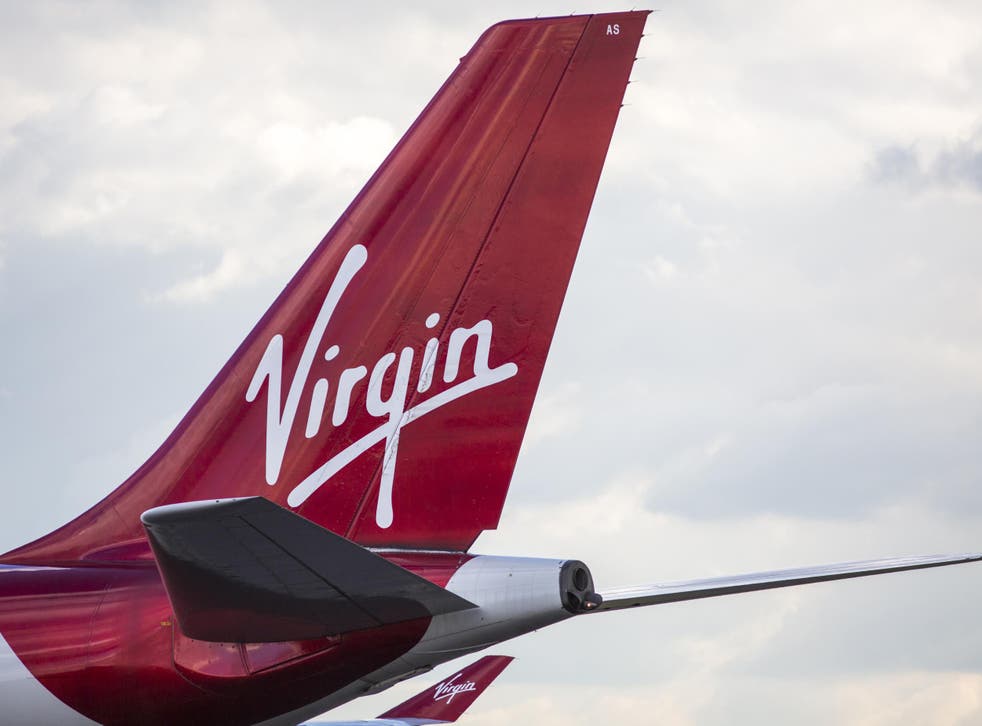 Richard Branson to boost autism-awareness among Virgin package holidays staff
Exclusive: Holiday company to 'enhance provisions for families with autism'
Katie Forster
Thursday 16 February 2017 19:32 Comments
Virgin is working with parents and campaigners to develop "autism-friendly" holiday packages, The Independent can reveal.
Jo-Ann D'Costa-Manuel, founder and director of charity Autism Parent Empower, said she was in talks with Virgin Holidays about a number of new initiatives to make holidays easier for families with autistic children.
These include giving staff in selected locations special training and providing detailed information about what to expect so families and children can be as prepared as possible, she said.
"We're looking at more than one hotel, in various locations," Ms D'Costa-Manuel told The Independent.
"I'd love to be able to see in their brochures that they have a little icon that identifies where is autism-friendly. Families can pick destinations and know there's lots of things in place to support them while they're there."
Virgin Holidays said it wanted to "enhance our provisions for families with autism throughout their entire holiday" and was considering "various initiatives to assist families with autism who wish to travel".
Around 700,000 people in the UK – 1.1 per cent of the population – have a form of autism, a developmental disability which affects communication, social interaction and how someone experiences the world around them.
Ban on term time holidays should be scrapped - London Live
Tesco has launched a "quiet hour" scheme to make the shopping experience more comfortable for customers with autism.
And the Civil Aviation Authority has said airports should stage "open days" to ease anxiety for passengers with dementia, autism and mental health problems, who can familiarise themselves with what can be a challenging environment.
Richard Branson's airline Virgin Atlantic already invites families to visit their training rig, which resembles the interior of a real plane and a check-in area, so they can get used to the unfamiliar environments before they fly.
Ms D'Costa-Manuel said a "horrendous" experience on a flight when her son Jaden was very young had made her realise the difference staff training on different types of disability can make.
"The seatbelt signs came on because there was turbulence. But he didn't understand that, so he started furiously kicking the seat in front of him," she said.
"There was an elderly passenger in front, and I called the stewardess over and said, 'Excuse me, would you mind just letting the passengers know in front and behind that we're travelling with our son who has autism?'
"She said no worries, and went to them and said, 'Just to let you know, the passenger behind you has autism, and these children are really naughty'.
"Once he'd calmed down and fallen asleep, I called her back over and said, 'Our children aren't naughty. He can't speak, he doesn't know where he's at or what's going on, it's a new environment, we're trying to strap him in when all he wants to do is get out, but the last thing he's being is naughty'."
The 13 cheapest destinations for a beach holiday in Europe

Show all 13
Deborah Brownson, who has two children with autism aged 10 and 14, said specific training on autism was necessary because it was such a wide-ranging condition.
She told The Independent she tended to avoid hotels as "it's too stressful. I want my son to be able to be himself and not have people staring at us, thinking he's being too loud."
But "it would be lovely to be able to integrate with other people, because for children who struggle socially, to have a forced social isolation doesn't help," said Ms Brownson, who has written a book about understanding autism called He's Not Naughty.
Ms Brownson is also working with the travel company, who have begun to develop resources for parents and teachers known as "social stories", a clear narrative with lots of information, to use with children to prepare them for an unfamiliar event.
"The more information you can give autistic children, the more prepared they are and the better the experience will be," she said.
The stories let them know in advance "what's it going to look like, how's it going to work, who's going to be there… about the bedding and the furniture, which might not look exactly the same, about luggage storage on the plane".
At the moment, the focus has been on holidays to Florida, based around a trip to Disney World, because "America is a lot further advanced than this country with autism awareness", said Ms Brownson.
Ms D'Costa-Manuel said she was also set to travel to Mexico to discuss possibilities with the company's representatives there.
She said successful holidays could bring significant benefits to children with autism and their families, citing the example of one child who spoke for the first time after swimming with dolphins.
"There's research to show every time you're exposed to a new smell, sound or sight, it helps create new neural pathways," she said. "It's just not about mum and dad having a rest, but can be brilliant for a child with a neural disability."
Register for free to continue reading
Registration is a free and easy way to support our truly independent journalism
By registering, you will also enjoy limited access to Premium articles, exclusive newsletters, commenting, and virtual events with our leading journalists
Already have an account? sign in
Join our new commenting forum
Join thought-provoking conversations, follow other Independent readers and see their replies