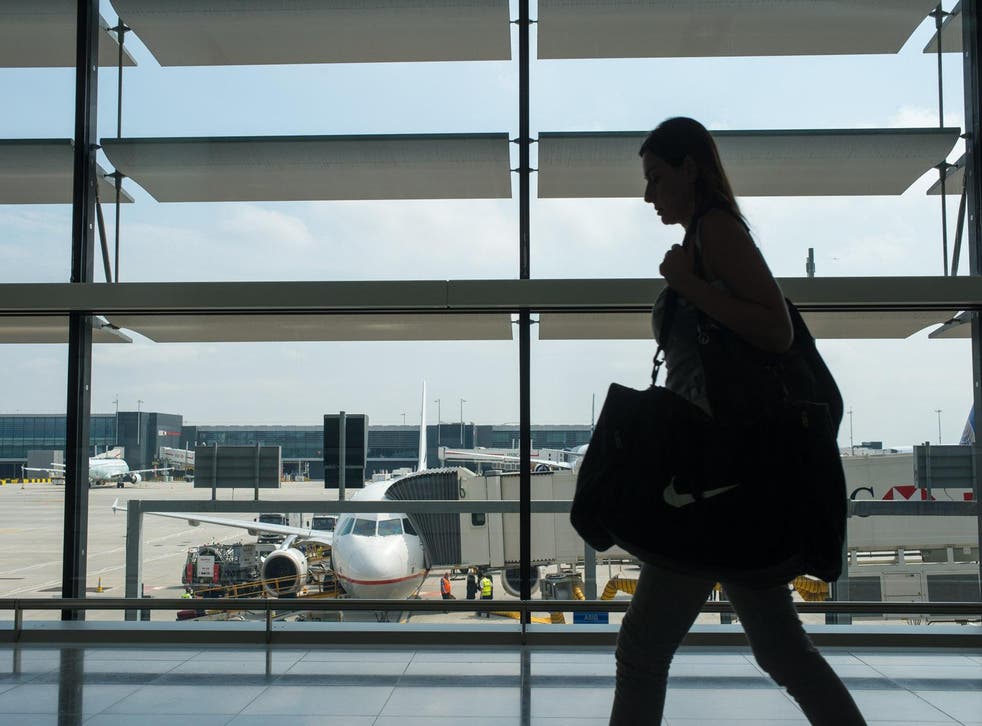 Airports told to give passengers with 'hidden disabilities' more respect
Regulator calls for travellers with 'hidden disabilities' to be able to bypass duty-free
Airports should stage "open days" to help passengers with hidden disabilities familiarise themselves with what can be a challenging environment, says the Civil Aviation Authority (CAA).
The aim is to ease anxiety for passengers with dementia, autism and mental health problems.
Jeremy Hughes, chief executive of the Alzheimer's Society, said: "We know that airports can be a daunting or frightening experience for many people affected by dementia. This can put people off travelling and in turn lead to them feeling socially isolated."
Daniel Cadey of the National Autistic Society said: "Like anyone else, people on the autism spectrum and families want the opportunity to travel and go on holiday. But many rely on routine and find the often busy, loud and unpredictable environment of airports disorientating and overwhelming."
The CAA has issued new guidelines to airports to improve journeys for such travellers. It is also demanding better treatment for passengers with hearing loss and visual impairment.
The authority wants security staff to undergo awareness training to improve their approach to travellers with these conditions.
It insists: "People with hidden disabilities must never be separated from a parent/friend/accompanying person during a security search, and security staff must explain prior to the search what screening will take place and make any necessary adjustments."
Airports will be expected to set up "quiet routes" through the airport that bypass the duty-free zone — which is typically confusing and cacophonous. They are also being asked to offer people with hidden disabilities the option of wearing a lanyard or bracelet to ensure easy identification by staff.
Of the 700,000 passengers who pass through a UK airport on a typical day, an estimated 7,400 have a disability or reduced mobility. They are termed "PRMs" by the industry. Under EU legislation, such passengers are legally entitled to free assistance.
Richard Moriarty, director of the CAA's Markets and Consumer Group, said: "Our engagement with disability organisations shows that people with hidden disabilities want to be in control of the assistance they receive, but they do not always get clear information ahead of travel about what support is available.
"Over the next six months we expect airports to make changes."
The Transport Secretary, Chris Grayling, said: "I would encourage airports to learn from each other, consult with charities and specialist groups and deliver great services, to help ensure passengers with hidden disabilities enjoy the huge benefits of air travel."
Join our new commenting forum
Join thought-provoking conversations, follow other Independent readers and see their replies