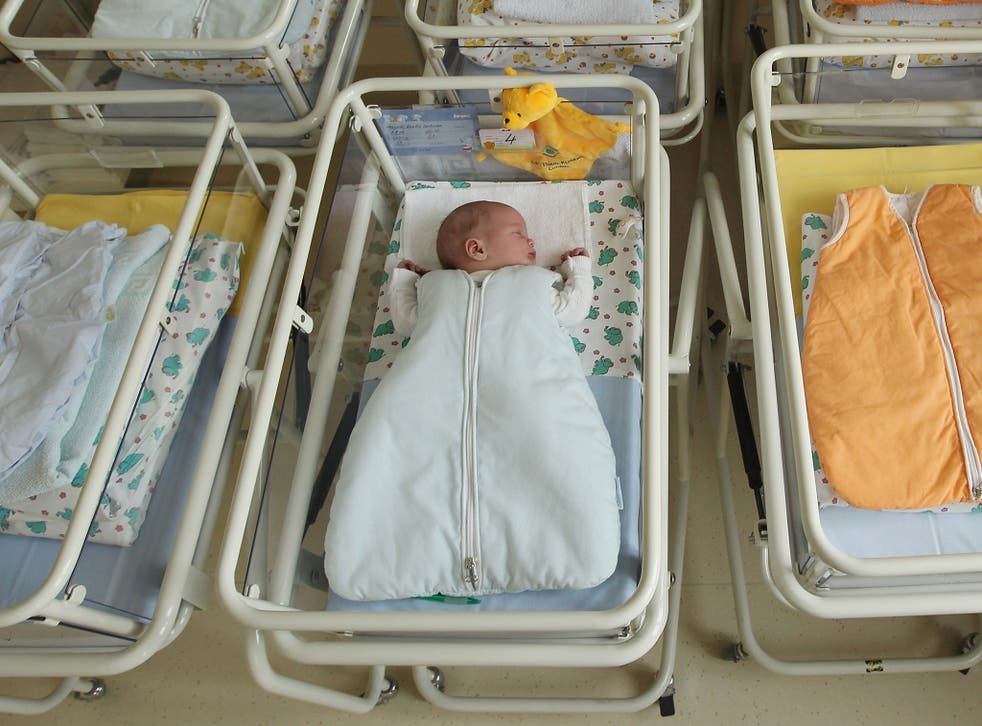 What it's really like to be an egg donor
The 25-year-old woman, known only as Sarah, has shared her experiences of the egg donation process to help dispel myths and stigma about the process
Egg donation has increased in use in recent years, changing from a sideline and somewhat obscure choice to a realistic and popular option for many couples struggling to conceive. Yet despite becoming more common place, much of the process is still deeply obscured and stigmatised. One woman has shared her story online in a bid to dispel myths and put a human face to the process.
The woman, aged 25, known only as Sarah has been sharing her story and inviting questions in the online forum Reddit. She explains that she wants to debunk the silence surrounding egg donation and inspire others to do the same.
She said of her experience: "My name is Sarah, and last year, I decided to donate my eggs. The idea always interested me- my mother encouraged it as a way to pay for loans, and I liked the idea of being able to help a family have a child."
Sarah says once her interest was sparked, she began googling clinics online and found two in her local area. One approved her for donation and the process began. The process is not for the faint hearted, she insists: "Physical process was intense to say the least! In the last three weeks leading up to the surgery, I was required to mix powders in saline with needles and inject that into my stomach 3 times a day! I honestly felt pregnant for that last week. I gained about 10 lbs and always had to pee. I couldn't bend or exercise. I had about 12 ultrasounds over the course of a month to track the follicle growth.
"The last week, I still didn't have enough ripe eggs to extract, so they pushed back my surgery for a few days so I could continue injecting myself, They explained that about half of them die, so the family is left with an investment of around 8 or so eggs (Pretty great in my opinion!) They can either save them to create siblings in the future, donate them to a large egg bank, or for stem cell research, or just discard them."
World news in pictures

Show all 50
When asked how she felt about the possibility of ever meeting the child made from the eggs in the future, Sarah said: "Legally, our documents don't involve someone that isn't born yet, so if the future child has questions and wants to find me, then it is their right to do so. I will separate myself from the motherly standpoint and look at it in a more scientific manner. I am happy to talk with them if they want to know about my personality or medical history, and so on."
Following the egg extraction, Sarah says she felt emotional when the family receiving the eggs sent her some mementos to express their gratitude. She said: "After the surgery, my recipients sent a gift with a hand written letter to me. It was so beautiful that I cried. I knew I had done a good service, and I wish them all the happiness with their future children."
However, once the egg extraction was complete the process was far from finished and she continued to experience painful side effects. She said: "I am still experiencing stuff I can't explain. It has been about a month since the surgery. For the first week, I still felt bloated, but I was able to finally start to exercise. I'm almost back to my normal size! The biggest change is that my emotions are all over the place. I cried a lot for no reason. This past week I would be sad or overwhelmed for no reason."
In 2010, it was estimated that around 11 per cent of all assisted reproduction techniques used donor eggs as part of the process. Egg donation has been criticised for having unclear or inadequate legal structures to define the relationship between egg donor and child. It is also among the more expensive fertility options for couples.
Pip Morris from the UK National Gamete Donation Trust told The Independent that stigma and secrecy around egg donation is decreasing. She said: "More people are becoming more open about donating eggs; it is something they are very proud of. They are giving others a chance to have a family and that is priceless."
For anyone considering becoming a donor, she suggests: "The first thing for women aged between 18 and 35 to be aware of is that donating eggs can affect future fertility. If they are still interested they can contact the National Gamete Donation Trust for impartial and confidential information on the procedures and legislation involved plus a list of the UK licensed fertility clinics who will be able to help them."
Join our new commenting forum
Join thought-provoking conversations, follow other Independent readers and see their replies