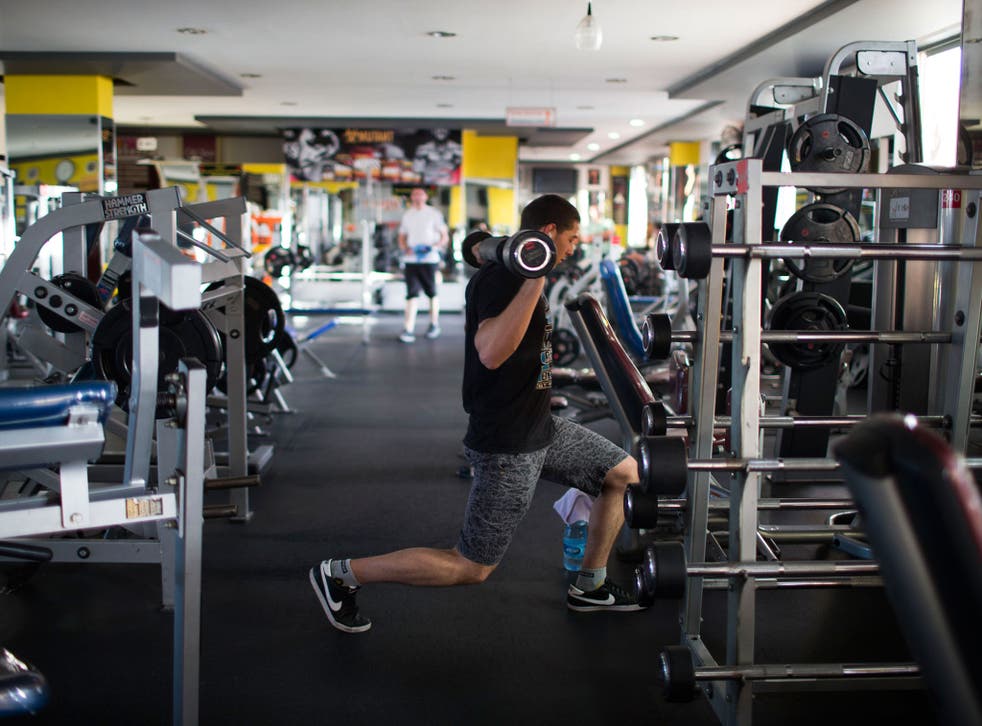 5 ways to manage the January gym rush
With the New Year comes a new wave of eager gym beginners, so here's how to deal with gym overcrowding
Mollie Goodfellow
Wednesday 30 December 2015 13:39 Comments
If you're a regular gym goer you'll know that January is probably the worst month when it comes to gym newbies.
You have to give them credit for turning up, trying out and getting into the fitness spirit after Christmas, but if you're a fitness fanatic left waiting for your favourite machine, your patience can run thin very quickly.
So before throwing your dumbbells out the pram, try these ideas for beating the January gym riot.
Change up your gym routine
You might be stuck in your ways heading from treadmill to cross trainer to free weights, but for the purposes of getting in and getting out without spending half the time waiting, you might just have to rearrange things. Instead of starting off with cardio on a bike, maybe do some HIIT exercises in a free space or in a studio before working your way back to the machines when they're free.
Move your schedule
Have a chat with the trainers or reception staff. Get a feel for when the quieter times are and try to head down during those hours. Even if it's just an hour later or earlier than you usually would, getting in before the crowds can make your gym life a lot easier.
Have patience
At one time or another everyone was a gym newbie - leaving sweat on the equipment and working with weights just a bit too heavy for them. Be patient while waiting for equipment and if you see someone struggling offer to help if you can. Don't get angry if you can't get to your chosen machine, choose an alternative or simply wait until it's available.
10 best running trainers

Show all 10
Try out classes for a month
Most gyms offer studio classes such as spinning, boxercise or toning as part of their membership fees, so you can go along at no additional cost.
If you're finding it's impossible to beat the crowds at the gym, swap your usual main floor regime for some classes.
It's good to mix up your workouts and breaking routine can help you get out of a workout rut.
You could even try classes online such as yoga or even ballet.
Hit the streets
Improve on your running skills and take to the road or your local park for your exercise fix. While the weather may still be chilly, it's a good way of avoiding the masses and setting your January targets at your own pace.
Some local parks also have gym equipment installed, so if you can't get a cross trainer at your usual gym you might be able to nab one in the great outdoors. You could even sign up for an external exercise group, such as Good Gym, a group which focus on getting fit while doing good for the local community.
Register for free to continue reading
Registration is a free and easy way to support our truly independent journalism
By registering, you will also enjoy limited access to Premium articles, exclusive newsletters, commenting, and virtual events with our leading journalists
Already have an account? sign in
Join our new commenting forum
Join thought-provoking conversations, follow other Independent readers and see their replies