Medicinal cannabis: What is it and is it legal in the UK?
The law on medicinal cannabis changed in the UK in November 2018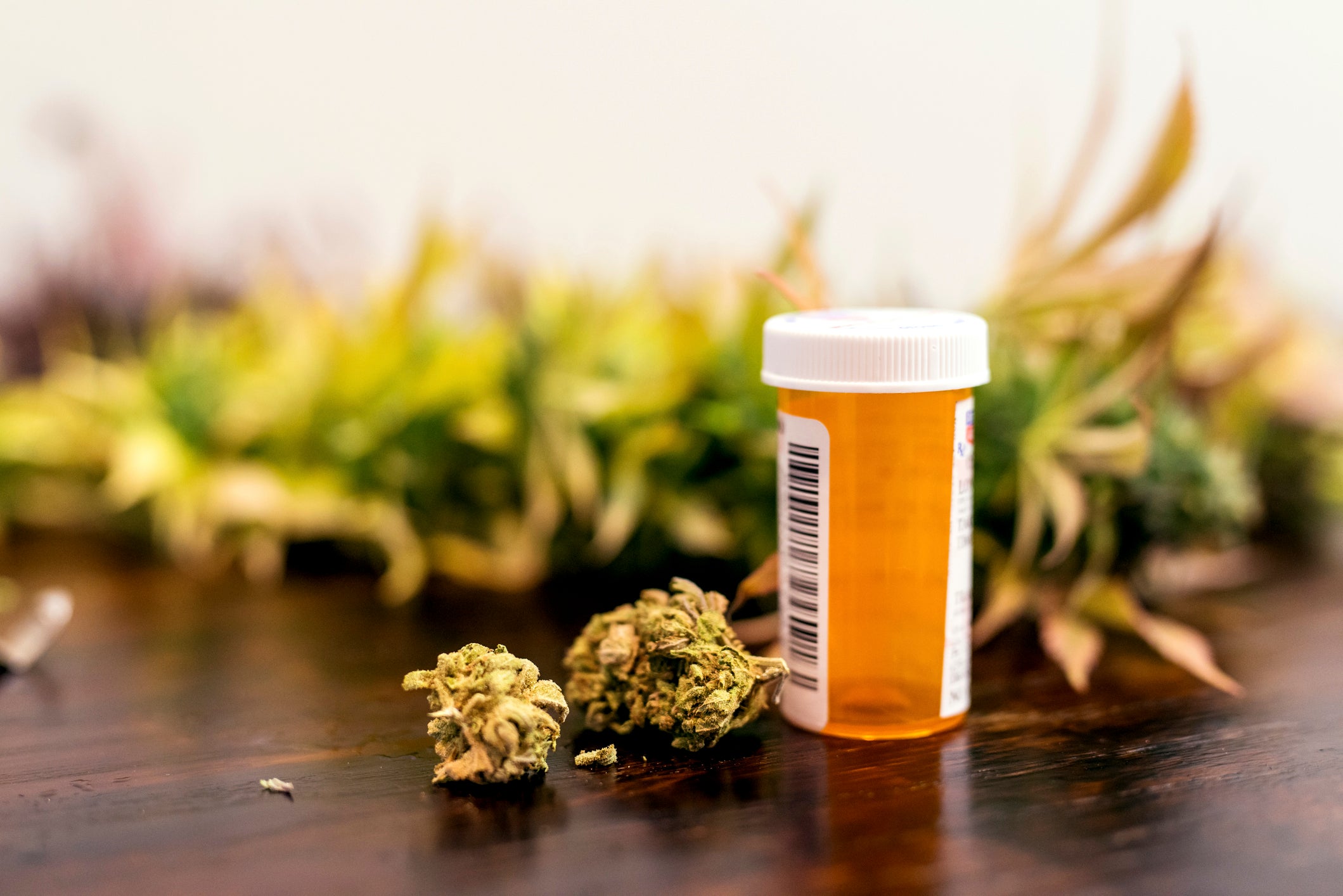 Charlotte Caldwell, the mother of 15-year-old Billy Caldwell, has brought her legal campaign to acquire medicinal cannabis for him through the NHS to an end.
Mrs Caldwell and her son made headlines in 2018 when officials at London's Heathrow airport confiscated cannabis-based medicine from them, which had been obtained in Canada to treat his epilepsy.
Billy has refractory epilepsy, which can cause him to have a hundred seizures a day.
The following year, the family launched a legal challenge against the NHS and the department of health in Northern Ireland over access to his cannabis-based medicine.
According to the Belfast News Letter, the legal proceedings were withdrawn at Belfast's High Court on Monday 7 September 2020.
The Honourable Mrs Justice Keegan stated: "There will not be a need for further litigation, which is the last thing this family needs."
Barrister Monye Anyadike-Danes QC, who represents Mrs Caldwell, added: "My client thinks this matter can best be pursued through the RESCAS [Refractory Epilepsy Specialist Clinical Advisory Service] panel."
The RESCAS panel, which is led by Great Ormond Street Hospital, was created in order to bring together paediatric neurologists who specialise in epilepsy, to support patients by offering their expertise.
Mrs Caldwell will now correspond directly with the health professionals on the panel to discuss her son's access to treatment, urging them to ensure her son's prescription is funded, the News Letter said.
Speaking on BBC's The Emma Barnett Show on Monday 7 September, Mrs Caldwell said that over the past 18 months, she and Billy have been through a "very, very torturous ordeal", with her son being "left high and dry by the powers that be".
She explained that Billy was referred to the RESCAS panel in July this year, with the panel of eminent UK doctors coming to the conclusion "that there are no legal or clinical barriers to medical cannabis access for Billy".
So what is medicinal cannabis, what conditions is it used to treat and is it legal to prescribe in the UK?
What is medicinal cannabis and is it legal in the UK?
The term "medicinal cannabis" is used to refer to any form of medication that contains cannabis, the NHS states.
In the UK, cannabis is classed as a Class B drug.
If a person is found in possession of cannabis, they could face up to five years in prison and/or a fine, according to the government. 
If they are found to be supplying and producing the drug, they could face a life sentence, in addition to an unlimited fine.
Medicinal cannabis, on the other hand, is legal in the UK.
On 11 October 2018, the government announced that from 1 November 2018, expert doctors would be given the authority "to legally issue prescriptions for cannabis-based medicines when they agree that their patients could benefit from this treatment".
The government emphasised that only a "specialist doctor" – and not a GP – can prescribe "these unlicensed medicines".
"They must make decisions on prescribing cannabis-based products for medicinal use on a case-by-case basis, and only when the patient has an unmet special clinical need that cannot be met by licensed products."
If a product – such as CBD oil or hemp oil – is marketed as being a form of medicinal cannabis, there is "no guarantee these are of food quality or provide any health benefits", the NHS states, explaining that these products can be bought legally as food supplements.
CBD is a non-psychoactive chemical compound found in the marijuana plant.
Products that contain CBD (cannabidiol) are not illegal in the UK, as long as they only contain trace amounts of THC (tetrahydrocannabinol), the main psychoactive compound in cannabis.
What conditions is it used to treat?
As explained by the government, while medicinal cannabis is legal, it can only be prescribed by specialist doctors on a case-by-case basis.
In England, only patients with certain health conditions are likely to be prescribed medicinal cannabis, the NHS says.
These include: children and adults who have rare, severe forms of epilepsy; adults who have undergone chemotherapy, which has caused them to vomit or suffer from nausea; and patients with multiple sclerosis whose health condition has caused them to experience muscle stiffness and spasms.
"It would only be considered when other treatments were not suitable or had not helped," the NHS adds.
The health service states that the "risks of using cannabis products containing THC (the chemical that gets you high) are not currently clear", which is why further clinical trials are needed.
However, the majority of cannabis products are likely to "contain a certain amount of THC", the NHS explains.
Side effects of medicinal cannabis can include a decreased appetite, dizziness, fatigue, diarrhoea and nausea.
Join our commenting forum
Join thought-provoking conversations, follow other Independent readers and see their replies