New Mothercare campaign encourages mothers to feel confident about their bodies
The new campaign aims to normalise images of post-natal mums - scars, stretch marks and all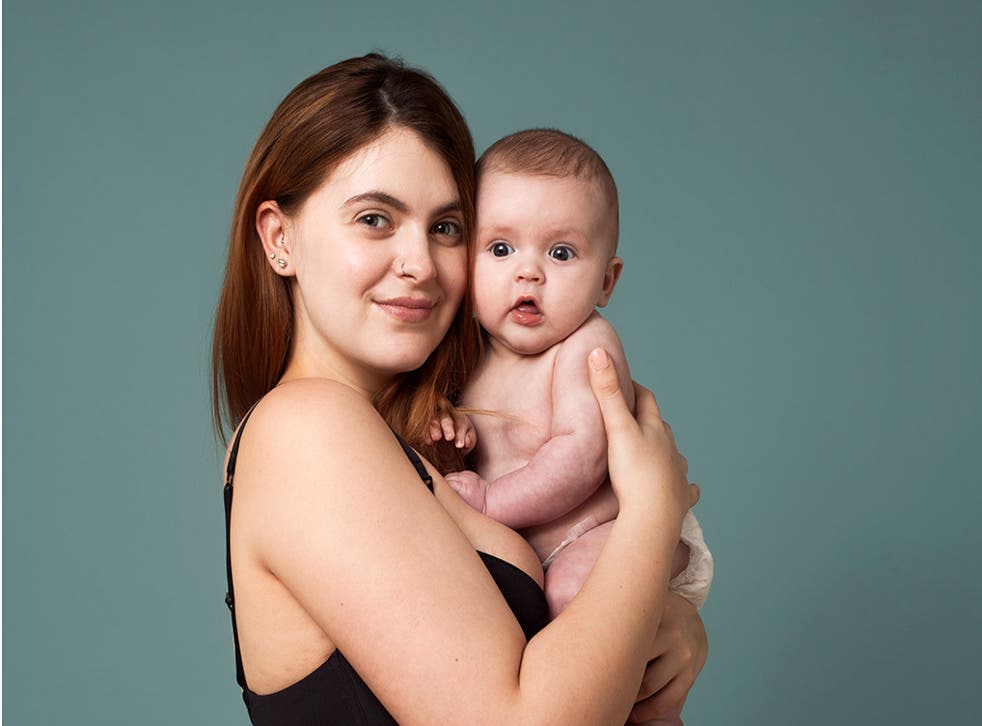 A new campaign launched by Mothercare aims to challenge unrealistic images of new mothers and their post-birth bodies.
The campaign, called Body Proud Mums, features a series of 10 images which will be displayed across London showing new mums and their 'real' post-natal bodies – scars, stretch marks and all.
According to new research commissioned by the baby and childcare brand, more than half of new mums report being unable to feel proud of their bodies after giving birth.
The research also reveals that over 80 per cent of UK mothers have compared their post-birth bodies to unrealistic images, with a quarter feeling the most pressure from the media.
And, among women aged 18-25, 90 per cent report that they expect their bodies to compete with celebrities and people in the media.
As a consequence, more than half (51 per cent) of mums use filters when posting pictures on social media to hide things about their appearance they don't like.
When it comes to representation, around 61 per cent of mothers feel that their pre and post-natal experiences are not reflected in the media.
In addition, body confidence is cited as a problem for mums in Northern Ireland, where 67 per cent feel embarrassed about being undressed in front of their partners.
Linda Papadopulous, psychologist and author, commends the campaign.
"The way we see and value our appearance, our 'body image' can significantly affect our thoughts, feelings, behaviours and overall quality of life.
"This campaign hopes to reduce some of the pressures that new mums may be feeling by celebrating the body changes that come with motherhood rather than trying to edit them out.
"Very often, we end up showing compassion to others that we simply can't show to ourselves when it comes to how we feel about our bodies."
Clemmie Hooper, midwife, mother and Instagram account holder of mother_of_daughters, was also pleased to see a more realistic portrayal of mothers.
"I feel like the media is starting to make a positive transition in moving with the times when it comes to celebrating women's bodies after they've had a baby," she posted on Instagram.
"I would love to see these posters around the maternity wards in hospitals and in birth centres. Imagine how powerful this message could be," she said.
Photographer Sophie Mayanne shot the campaign after pledging never to digitally manipulate skin in her work in 2017.
Mayanne said: "The aim is for mums of all shapes and sizes to be able to identify with these photos in one way or another, and to feel more confident with their imperfections."
Register for free to continue reading
Registration is a free and easy way to support our truly independent journalism
By registering, you will also enjoy limited access to Premium articles, exclusive newsletters, commenting, and virtual events with our leading journalists
Already have an account? sign in
Register for free to continue reading
Registration is a free and easy way to support our truly independent journalism
By registering, you will also enjoy limited access to Premium articles, exclusive newsletters, commenting, and virtual events with our leading journalists
Already have an account? sign in
Join our new commenting forum
Join thought-provoking conversations, follow other Independent readers and see their replies