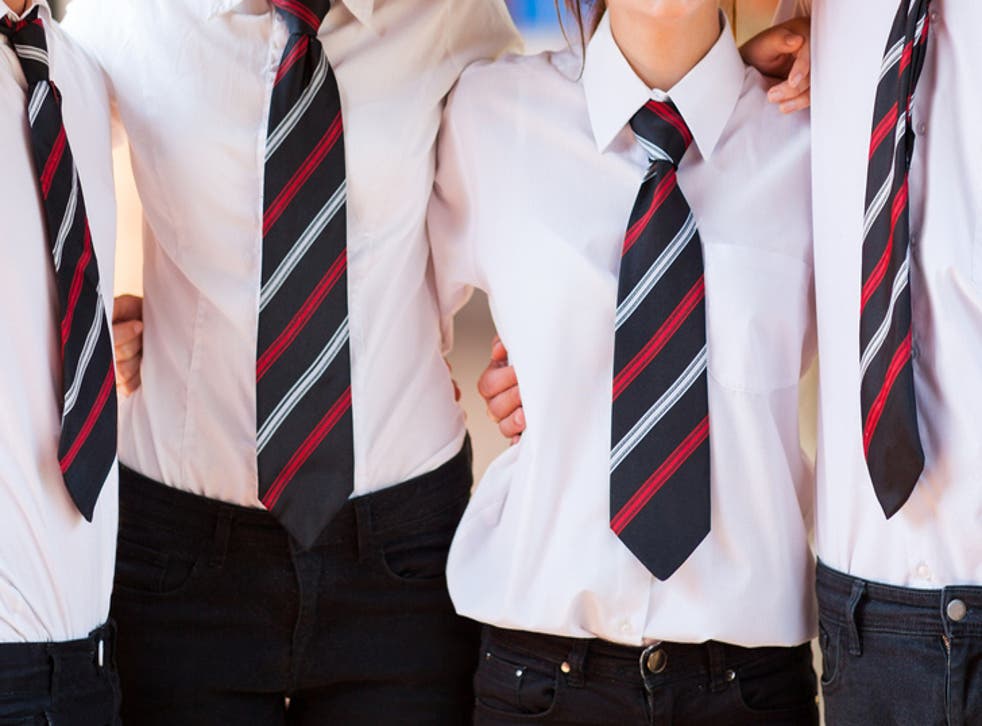 Dangerous 'sweep them off their feet' playground craze leaves children with broken bones
Some have been rushed to hospital
A new playground craze is leaving children and teenagers with serious injuries, some of whom are having to be rushed to hospital as a result.
"Sweep them off their feet" or "sweep 'em down," as the craze is known, sees pupils using their school ties to cause accidents.
The tie is taken off, tied round another child's ankle and pulled, leaving the victim flat on their face.
Some children are being left with broken bones after falling to the ground.
This is what happened to Rebecca Smith's 13-year-old daughter Ellanneh:
"Ellanneh went to school and I received a phone call around lunchtime saying Ellanneh had hurt herself," Smith, from Croydon, said. "I didn't go down there in the first place because they didn't say she had broken her arm.
"My son Danny, who was with me at the time, said he would go down there," she explained to the Croydon Advertiser.
"When he was there he rang up and said 'she needs to go to hospital, Mum.' He said straight away that it was broken."
The most expensive schools in the world

Show all 10
Year eight pupil Ellanneh was rushed to hospital and underwent surgery the next day - she's been resting at home since and says she's afraid to go back to her school, Oasis Academy Coulsdon.
"The head of year turned round and said she didn't know that game was happening but she previously said it had been going on for about a week," mother-of-nine Smith said.
"This isn't the first incident either. There have been other incidences around the school according to my daughter."
But Oasis Academy Coulsdon told the Advertiser that the craze will not be tolerated:
"Oasis Academy Coulsdon has no higher priority than the safety and personal well-being of all our young people.
"If ever there is an incident in which any of our students' well-being might be at risk we always act immediately to make the situation safe.
"An incident took place at the academy last week during lunchtime in which one of our students was injured due to the unsafe behaviour of another.
"The principal [Andy Booth] has appropriately sanctioned the student responsible for their conduct, who has also apologised unreservedly. We have made clear to our student body that unsafe behaviour will not be tolerated."
Join our new commenting forum
Join thought-provoking conversations, follow other Independent readers and see their replies