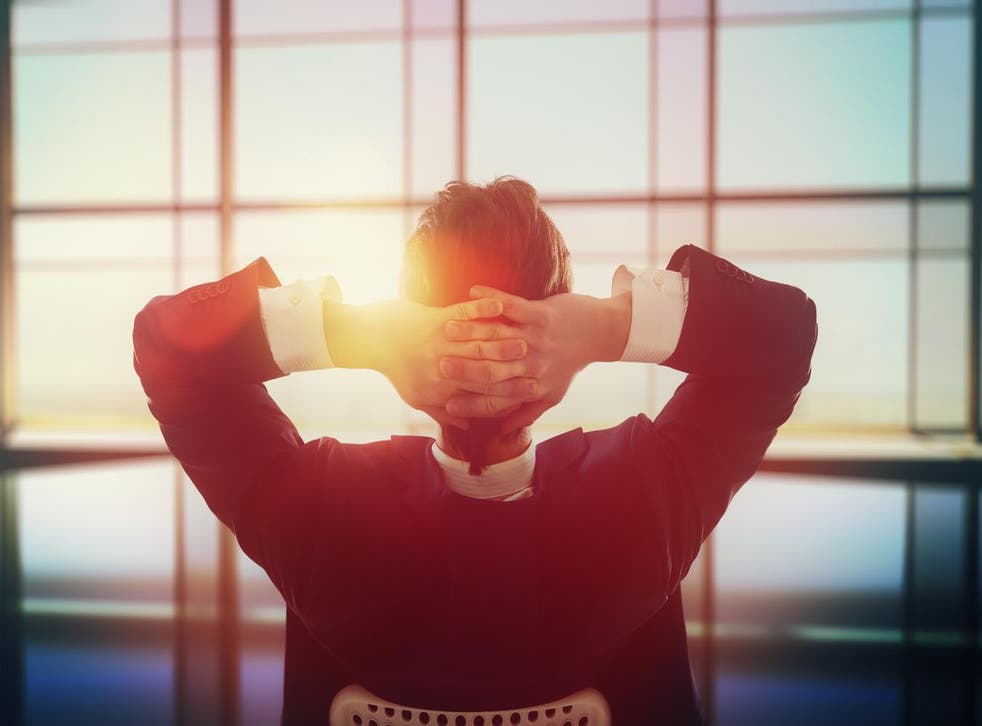 Is ikigai the new hygge? The Japanese concept of finding purpose in our lives
You've tried hygge and lagom - but it turns out ikigai is the key to happiness 
Kashmira Gander
Tuesday 19 September 2017 17:35 Comments
We've snuggled up in knitted sweaters and filled our rooms with wood-scented candles in the pursuit of hygge - the Danish concept of finding contentment in cosiness. When that didn't work, we turned to the Swedish idea of lagom, or moderate living, and it turns out we're still not happy. So maybe it's ikigai, the lifestyle concept from Japan, that will help us live our best lives.
In some ways, Ikigai is the antithesis of hygge. Instead of encouraging us to slow down, it's about find striving to find purpose in life, or raison d'etre to use a French equivalent. As such, it is a notion often adopted by those unhappy at work or who have retired. The word is composed in Japanese using the characters iki, or life, and kai, meaning the result of a certain action," explains Hector Garcia, the co-author of Ikigai: The Japanese Secret to a Long and Happy Life.
This all sounds rather fluffy. But studies show that losing one's purpose can have a detrimental effect. For instance, those who lose their raison d'etre when they retire become more prone to contracting illnesses.
But Ikigai isn't an individualistic concept either focused on self-preservation. The social connections that we form are as important as any sense of inner peace, according Ken dos Remedios of the Hyper Japan cultural festival.
The top 10 happiest places to live in Britain

Show all 10
"Although it is not impossible to have 'ikigai' without social connections, it is easier to feel 'ikigai' by creating social connections, perhaps because of the ingrained social connections Japanese society promotes and Japanese individuals are conditioned to seek," the Remedios says.
Now we're convinced to try it, how does one go about finding their ikigai? "Flow" is the first step, says Garcia. "When we enter a state of 'flow' we lose the sense of time passing. Have you ever been so absorbed in a task that you forget to drink and eat? What type of task was it? Notice those moments when you enter flow, and your ikigai might be embeded in those moments. If you increase the daily time at flow you will increase your connection with your ikigai.
"Your Ikigai is at the intersection of what you are good at and what you love doing."
Since incorporating the ideas of ikigai into his life, Garcia says he has become better at appreciating and understanding what he finds joy in.
"I stop several times through the day and I ask myself: why am I doing this?" Which, frankly, sounds exhausting. But Garcia stresses that "noticing is only the first step." The next is implementing changes - and this is where most of us trip up.
"Then I have to learn how to make changes in my lifestyle to tilt towards more and more meaning. For example I've become stronger at my daily job when it comes to saying 'no' to things I know dislike and I'm not good at, and putting myself into situations where I'm doing things that I love and I'm good at.
"I've also put more time and dedication into my hobbies: yoga and photography, and I'm enjoying them more than ever."
Still, it's hard not to feel that ikigai - like hygge and lagom - is another sticking plaster we've reached for to help patch over the problems in our lives that run deeper than any buzzword word can solve.
"Although the words might be new, I think all the concepts are not really new," says the spokesperson for HyperJapan.
"Just as humans have lusted after objects and money since the dawn of time, other humans have felt dissatisfaction at the relentless pursuit of money and fame and have instead focused on something bigger than their own material wealth. This has over the years been described using many different words and practices, but always hearkening back to the central core of meaningfulness in life."
Register for free to continue reading
Registration is a free and easy way to support our truly independent journalism
By registering, you will also enjoy limited access to Premium articles, exclusive newsletters, commenting, and virtual events with our leading journalists
Already have an account? sign in
Join our new commenting forum
Join thought-provoking conversations, follow other Independent readers and see their replies