The Independent's journalism is supported by our readers. When you purchase through links on our site, we may earn commission.
Julia Bradbury advocates mouth-taping TikTok trend – but experts urge caution
'Mouth-taping' went viral on TikTok, with users claiming it improved oral hygiene and helped them sleep better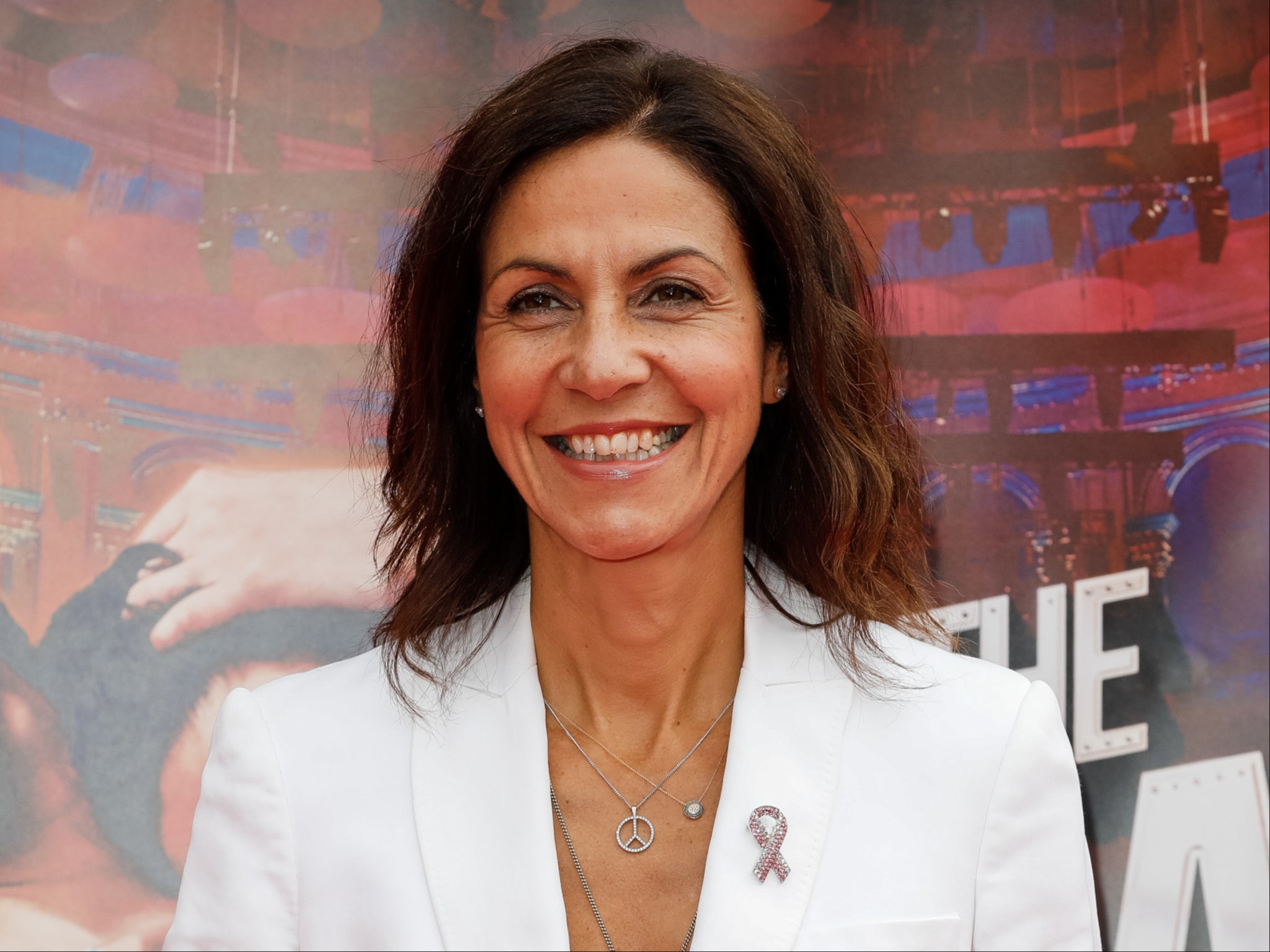 Julia Bradbury has said she sleeps with her mouth taped shut as she advocated for the health trend that previously went viral on TikTok.
Sleep experts, however, urge caution if you're considering using mouth tape to improve sleep and conditions such as bad breath, gum decay, or cavities, citing only "anecdotal" research into the sleep technique.
On Monday (25 September), the former Countryfile host, 53, gave mouth-taping a thumbs-up during an interview on BBC Radio Wales, claiming that learning how to breathe through the nose is "the best thing you can do for your health".
Bradbury said: "I sleep with a tape, a tiny little thin tape, across my mouth at night to encourage me at night to breathe through my nose. It's just a little tiny bit of tape that goes from underneath my nose to underneath my bottom lip."
"And it just means it promotes my nasal breathing during the night," she continued.
Bradbury also suggested a "nose unblocking exercise" for people who have trouble breathing through a blocked nose, adding: "The more you breathe through your nose, the better you get at it."
Mouth-taping may not be right for everyone, though. Sleep physiologist and chief clinical officer at re-sleep.com, Stephanie Romiszewski told The Independent that most sleep experts "would not advocate mouth-taping".
"When we see somebody who may have breathing issues at night, the last thing we're going to want them to do is obstruct their airways any more," she said, adding that it is "totally normal" for our mouths to be open at night.
Romiszewski added: "Naturally, when you fall asleep at night, your muscles relax as you go into a deeper stage of sleep, and it's totally normal for us to relax our jaws and our mouths to be open.
"In most people, this is kind of helpful, to have two airways to breathe through at night time just in case of any blockages."
According to Healthline, there are several advantages to breathing through the nose, including improving the lungs' ability to absorb oxygen.
On the other hand, mouth-breathing has been linked to conditions such as obstructive sleep apnoea (OSA), gum disease, asthma, bad breath, and cavities.
Romiszewski went on to warn that contrary to popular belief, mouth-taping "would not be ideal" for people suffering from OSA.
The NHS advises that OSA is a condition in which the walls of the throat contract and relax while sleeping, interrupting normal breathing.
"Often in these people specifically, they're more likely to have blocked noses anyway so mouth taping would not be ideal in their situation," Romiszewski explained. "[It] can cause a lot of discomfort, and problems with [their] sleep, not to mention anxiety because you don't feel like you can breathe well enough."
She continued: "The research on mouth-taping is pretty anecdotal, but as we see with a lot of different, zeitgeist-y areas of health at the moment, a lot of people are trying these things even though they haven't gotten enough robust research around them."
If you're tempted to try mouth-taping, Romiszewski recommends completing a safety test first: close your mouth during the day and monitor whether breathing through the nose feels completely comfortable.
"At the end of the day, if you know you can breathe through your nose, and there's no blockages or issues, then there's nothing wrong with it," she concluded, reiterating the limited research into mouth-taping.
Join our commenting forum
Join thought-provoking conversations, follow other Independent readers and see their replies