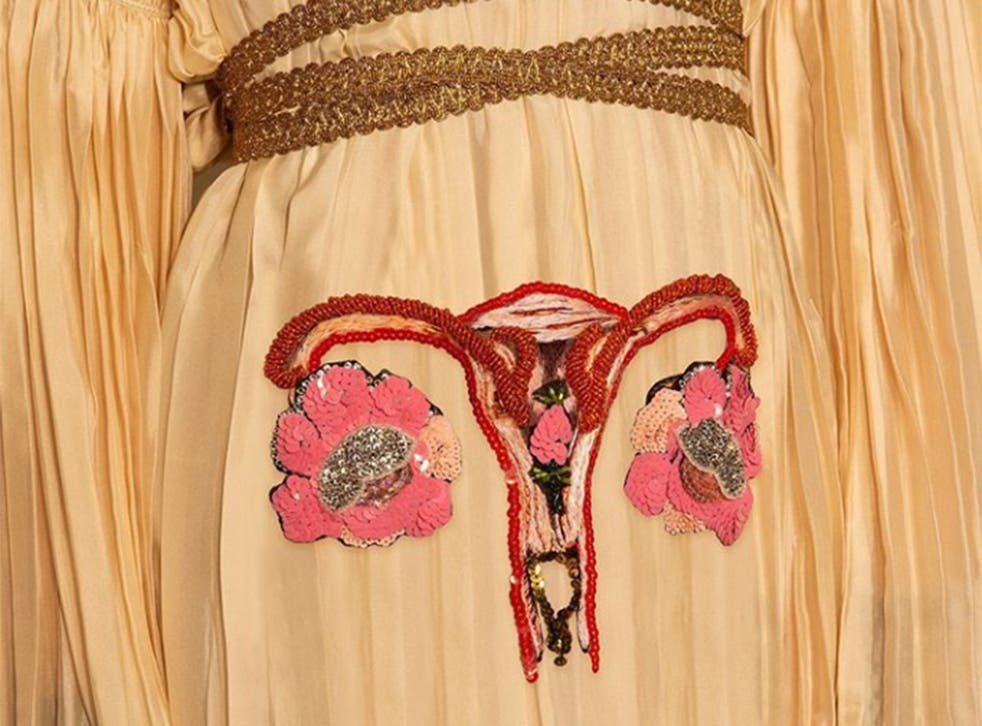 Lifestyle Barometer: Your guide to what's hot and what's not this week from women's rights to processed food
From camel milk to steroids, this is our guide to what's hot and what's not
GOING UP ▲
▲ Camel milk
A Scottish cafe started selling camel milk cappucinos this week in aid of a project helping Kenyan traders.
The Willow Tea Rooms in Glasgow launched the aptly named "camelccinos" on Wednesday.
The beverage costs £2.40 with 10 per cent of the profits being donated to a initiative run by Mercy Corps in Edinburgh.
The scheme enables 141 female camel milk traders near Wajir, in the northeast of Kenya, to boost the shelf life of their product.
So far, the workers have been given solar-powered milk coolers, refrigerated transport and vending machines to help preserve the milk in the average 40C heat – temperatures which previously led to around a quarter of the milk spoiling.
Camel milk is popular across Africa and the Middle East and is hailed by scientists as the closest alternative to human breast milk, containing 10 times more iron and three times more vitamin C than cow's milk.
A recent study also found that camel milk could be used to reduce inflammation in people with type 2 diabetes.
▲ Women's rights
Italian fashion house Gucci made a pro-choice political statement at its Cruise 2020 show on Tuesday night amid a wave of anti-abortion laws in the US.
The brand drew fashion into the latest debate over abortion rights being waged in the US with a number of garments that featured phrases associated with the pro-choice movement, including a jacket emblazoned with the words "My body, my choice", and a T-shirt referencing Gucci's Chime for Change campaign.
Other standout looks included a gown with an embroidered female reproductive system and pieces featuring the words "May 22 1978" – the date the Italian law for the social protection of motherhood and legal abortion took effect.
"It's unbelievable that around the world there are still people who believe that they can control a woman's body, a woman's choice," creative director, Alessandro Michele told WWD.
"I will always stand behind the freedom of being, always."
▲ Rihanna's Fenty
This week saw the launch of Rihanna's hotly anticipated Fenty line which not only marked the singer's first foray into fashion design but also made her the first black woman to lead a brand under the LVMH umbrella.
Promotional imagery for the clothing collaboration was commended by fans for featuring a model whose facial scars hadn't been retouched.
After the collection launched on Wednesday, a close-up photograph of model Aweng Chuol which appears on the Fenty website was circulated on Twitter.
In the picture, in which Chuol models a pair of roped ear cuffs from the brand's jewellery range, scars are visible on her left cheek.
"I love that the images used on Fenty are not retouched, and that the model's skin is not perfect by societal standards," tweeted the person who shared the photograph on the social media platform.
The tweet has garnered more than 9,000 likes, and several praiseworthy comments.
▲ Jaffa Cakes
This week a contentious debate erupted online after a YouGov study revealed that Jaffa Cakes are the nation's fourth most beloved biscuit.
The study, which was organised to mark National Biscuit Day on Wednesday 29 May, asked more than 7,000 people about their favourite biscuits.
However, the notion that a Jaffa Cake can be defined as a biscuit angered scores of confectionery enthusiasts.
While some argued that Jaffa Cakes should be described as a cake due to their Genoise sponge base and the fact that the word "cake" is in the name, others refused to adopt this point of view, insisting that it is in fact a biscuit.
▲ Self-love
On Thursday, the actor Lena Dunham called on her millions of Instagram followers to comment below a nude photograph of her with reasons why the love themselves.
In exchange, the Girls star and writer promised to donate $1 for each comment posted during the next week to Friendly House LA, a care home for recovering female addicts.
In just 14 hours, the 33-year-old's post has garnered more than 25,700 comments from fans and fellow celebrities sharing honest and empowering messages about self-love.
Several celebrities left comments including actor Rumer Willis, model Tess Holliday and British actor Orlando Bloom.
"You're a genius!," the Pirates of the Caribbean star wrote. "I'm a recovering impulsive risk-taker – I love my sincere and sometimes too sensitive heart."
GOING DOWN ▼
▼ Burnout
Burnout has been recognised as a chronic condition by the World Health Organisation (WHO).
The WHO defines burnout as "chronic workplace stress that has not been successfully managed".
It characterises the condition with the following symptoms: feelings of energy depletion or exhaustion; increased mental distance from one's job, or feelings of negativism or cynicism related to one's job; and reduced professional efficacy.
The WHO only refers to such feelings within work environments and clarifies that burnout should not be applied to describe symptoms caused by other life situations.
A spokesperson for the WHO told Agence Presse France on Monday that it's the "first time" burnout has been classified as a medical condition by any official health body.
▼ Ultra-processed food
Eating "ultra-processed foods", like sausages, ice cream and pizza, has been linked to an increased risk of early death.
Two studies, published in the British Medical Journal (BMJ), found a link between foods which contain high levels of added fat and sugar and an increased risk of heart disease and stroke.
The research showed that those eating four portions of ultra-processed food every day had a 62 per cent increased mortality risk, compared with those consuming less than two servings.
Furthermore, each additional serving increased the risk of early death by almost a fifth (18 per cent).
The scientists warned that people need to be more aware of what they are consuming, and should consider cutting out processed meats and convenience meals, in favour of more natural foods.
▼ Steroids
Men who use steroids to gain muscle could be damaging their chances of having children, scientists say.
Researchers have revealed that men who use anabolic steroids, which mimic the effect of the male hormone testosterone in the body and are used as performance-enhancing drugs to increase muscle growth, have a 90 per cent chance of becoming sterile.
The academics state that so many people are inadvertently sacrificing their fertility that men are now at risk of an evolutionary paradox.
Dubbed the Mossman-Pacey paradox, the theory is named after the two researchers who first described it: Dr James Mossman of Brown University and Professor Allan Pacey, from the University of Sheffield.
"I noticed some men coming in to have their fertility tested and these guys were huge," said Dr Mossman told the BBC.
"They are trying to look really big, to look like the pinnacles of evolution. But they are making themselves very unfit in an evolutionary sense, because without exception they had no sperm in their ejaculation at all."
▼ Cyberbullying
Around one in four children have experienced a form of online abuse in the past 12 months, new research has revealed.
Ofcom, the UK's communications regulator, conducted a study with the Information Commissioner's Office (ICO) to identify concerns the nation has about using the Internet.
Their findings showed that 23 per cent of children have been cyberbullied in the last year, while 39 per cent have been subjected to offensive language online.
What's more, just under one in three children received unwelcome friend requests, while a fifth experienced trolling.
Tony Stower, head of child safety online at the NSPCC, said that it's "vital" for young Internet users to "reap the benefits of going online without being exposed to unacceptable harm".
"It is blatantly clear that, left to their own devices, tech firms will not protect young users and, once again, we urge the government to move quickly in bringing in robust new laws with tough sanctions for tech firms that fail to keep children safe," Stower said.
▼ Toxic Masculinity
Meryl Streep has revealed that she doesn't agree with the term "toxic masculinity", stating that use of the expression can be harmful for boys.
The expression refers to certain behaviours and attitudes commonly associated with men that are perceived as being harmful, such as repressing emotion and acting in an aggressive manner.
The actor made her comments while taking part in a Q&A for the upcoming second season of acclaimed television show Big Little Lies, in which Streep is a new cast member.
The three-time Oscar winner explained that she dislikes the term because, in her opinion, all individuals can exhibit toxic behaviour, regardless of gender.
"Sometimes I think we're hurt. We hurt our boys by calling something toxic masculinity. I do," Streep said. "And I don't find [that] putting those two words together ... because women can be pretty f***ing toxic."
"It's toxic people," the Suffragette star said. "We have our good angles and we have our bad ones."
Register for free to continue reading
Registration is a free and easy way to support our truly independent journalism
By registering, you will also enjoy limited access to Premium articles, exclusive newsletters, commenting, and virtual events with our leading journalists
Already have an account? sign in
Register for free to continue reading
Registration is a free and easy way to support our truly independent journalism
By registering, you will also enjoy limited access to Premium articles, exclusive newsletters, commenting, and virtual events with our leading journalists
Already have an account? sign in
Join our new commenting forum
Join thought-provoking conversations, follow other Independent readers and see their replies