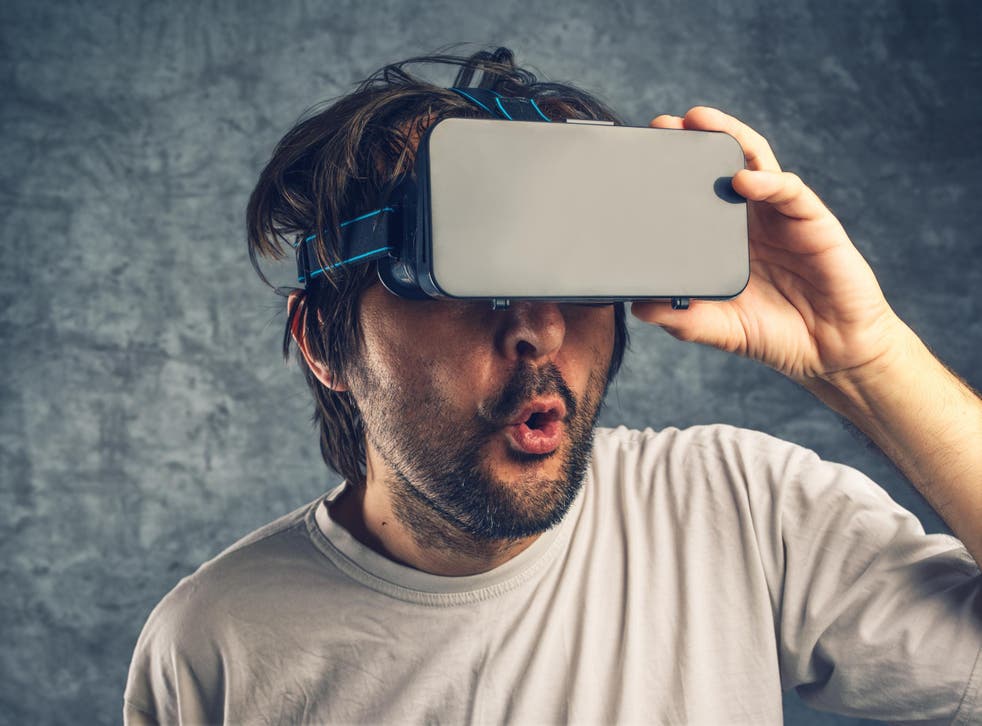 How porn has changed since 1990s: From Pornhub to lower wages
From tatty magazines and fuzzy VHS tapes, to HD streaming and virtual reality - pornography has changed massively over the past couple of decades.
The rise of internet connectivity has changed how we consume porn, who sees it, and even tweaked our tastes.
The biggest change, of course, is just how easy it is to find. Gone are the days when teenagers would spot dog-eared discarded magazines in parks - now everyone with an internet connection has access to an effectively endless supply of porn.
While broadband connections in the UK picked up around a decade ago, the advent of ubiquitous smartphones means porn access is available at any time of day, wherever we are.
Last year, Pornhub said 61 per cent of their visitors accessed the site via a smart phone while 28 per cent watched on a desktop.
Love and sex news: in pictures

Show all 31
The other big change is taste - in the 90s, there was a preference for big budget, glossy-looking porn productions that could rival the production values of a typical B-movie - but things have changed.
Cosmopolitan reports that the internet has also been the force for the growing movement of amateur porn – as all you need to do it as a smart phone camera. It looks and feels more authentic, it's cheaper to make, and there are entire communities on streaming sites and Reddit where people share intimiate videos and pictures just for the gratification of the responses.
The number of women watching porn is also on the rise, reports Cosmo. Long associated with teenage boys and young men, 26 per cent of Pornhub's visitors are now women - a proportion which is slowly growing.
In 2015, a study found that more than a third of women watch porn at least once a week with 63 per cent choosing to watch heterosexual porn and 44 per cent opting for lesbian. Feminist porn has also increased with female directors such as Erika Lust venturing behind the lens in a bid to make "adult films for people who don't think that sex always has to be presented as cheap, tasteless and vulgar".
But while porn consumption has grown, adult actresses' and actor's wages have not. Mark Spiegler, an agent for porn stars, told The Hollywood Reporter in 2012 that while a decade ago an average female performer would make $100,000 per year, she can now expect to make $50,000.
What has also shifted is the perception of who an adult actor or actress is. Thanks to social media, many performers now have a direct way of communication with their viewers and displaying their personality. Additionally, several adult actresses are outspoken and have engaged in activism – speaking out when they feel they have not been treated with respect or have been taken advantage of. Adult actors and actresses are now more frequently featured in the mainstream media too, giving interviews of what life as a porn star is really like and helping break existing taboos about the industry.
Register for free to continue reading
Registration is a free and easy way to support our truly independent journalism
By registering, you will also enjoy limited access to Premium articles, exclusive newsletters, commenting, and virtual events with our leading journalists
Already have an account? sign in
Register for free to continue reading
Registration is a free and easy way to support our truly independent journalism
By registering, you will also enjoy limited access to Premium articles, exclusive newsletters, commenting, and virtual events with our leading journalists
Already have an account? sign in
Join our new commenting forum
Join thought-provoking conversations, follow other Independent readers and see their replies