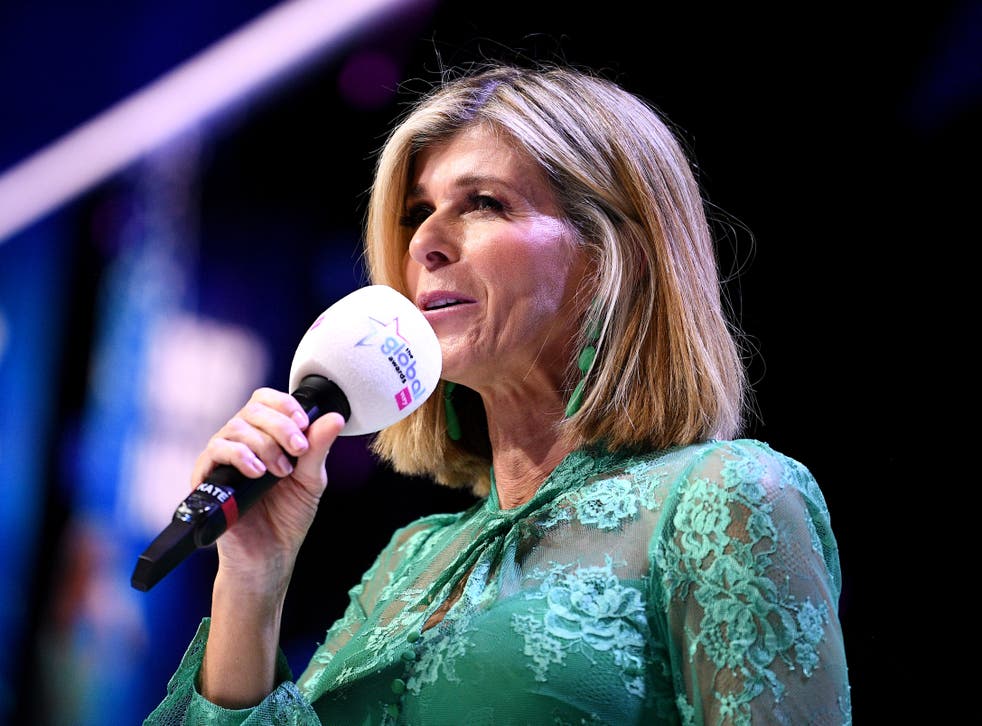 Kate Garraway was told she could 'get out' of her marriage to husband as he lay in hospital with Covid
The television presenter says she thinks the stranger meant it 'weirdly kindly'
Good Morning Britain presenter Kate Garraway has revealed her shock after a stranger suggested that she could "get out" of her marriage with husband Derek Draper as his ongoing illness and hospitalisation isn't what she "signed up for".
The television star's husband Derek Draper, 53, was admitted to hospital with coronavirus 12 months ago and remains there. He is believed to be the longest Covid-19 inpatient in the UK.
In an ITV documentary, Finding Derek, airing on Tuesday at 9pm, Garraway describes the anguish and stress of the past year with Draper in hospital, at one point having to be placed into an induced coma.
She says: "Somebody said to me the other day, 'You are allowed to say 'this isn't what I signed up for' and get out'.
"And I was like, 'Oh my god.' I mean, I know they meant it weirdly kindly, as if almost giving me license. But I said, 'I can't think that! He's in there!'"
Read more:
The documentary also touches on when Draper spoke his first word in October last year, the first he had spoken since his condition deteriorated.
His first word, captured on film, was "pain". To this day he remains in hospital.
Garraway has supported her husband throughout his treatment despite his condition being "a rollercoaster".
She is in the process of converting the downstairs area of the couple's house for wheelchair use in the hopes he will be well enough to come home.
Speaking to the couple's son Bill, 11, Garraway explains: "Well you know that we're hoping aren't we that dad will get better and better, but when he comes home, he will probably need to be in a wheelchair. So we're trying to make it so that he can do all this."
She continued, suggesting she might have to give up fulltime work to care for her husband.
"If I have to give up work to care for him then it is best to do it now when I am earning money," Garraway continued. "If he needs 24-hour care I will be the primary carer. I have a fear of the reality of that life. It is a completely different dynamic to our relationship."
But she told co-host Ben Shepard, after watching the preview on GMB, that: "The truth is as much as I like to think I have all the answers sometimes, Derek doesn't need me, I'm not the person to care for him."
Kate Garraway: Finding Derek is on ITV tonight at 9pm.
Join our new commenting forum
Join thought-provoking conversations, follow other Independent readers and see their replies