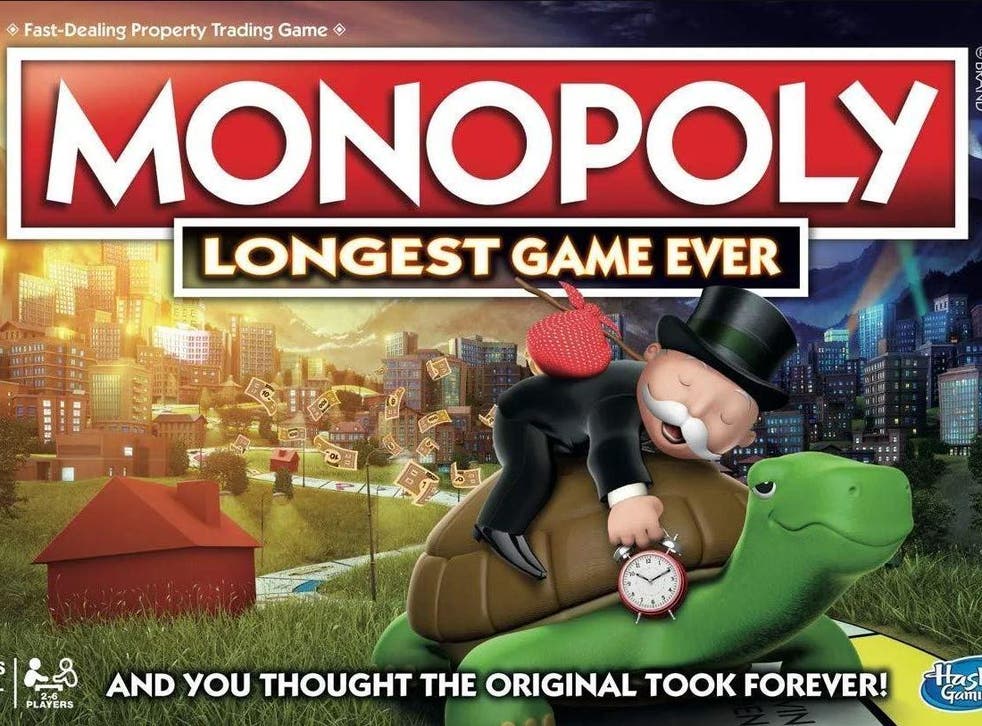 Monopoly have released their 'longest ever' game for Christmas
It only ends when a player owns all 66 properties.
Monopoly has released its "longest ever" version of the iconic game, in a bid to ensure at least one explosive family argument this Christmas.
Instead of the traditional 28 properties, the new iteration of the game has 66 properties up for grabs, 40 spaces for players to navigate and one singular die.
There's also rule changes in the new version - which is available exclusively through Amazon - including that bankruptcy won't automatically knock a player out of the game.
Instead players can rip their cash in half to make money go further and the game doesn't end until someone owns every single property - all 66 - on the board, plus 16 streets, four railroads and two utilities.
However, not all potential players are convinced by the new, ultra-slow version of Monopoly.
"Asked for by no parent, ever," wrote one Twitter user in response to the news.
"Is Hasbro… alright?" questioned another.
"#Monopoly has already broken up countless families," joked a third. "What more do they want? Who hurt them so bad that they've been taking it out on all of us for years?"
Others were keen to take on the challenge.
"I seriously, genuinely want to play this," said Verge write Jay Peters.
"The bragging rights from winning one round of this game would be worth it."
The latest twist on the classic board game follows a string of updated iterations of Monopoly by Hasbro, including a Millennial version, a "Cheater's Edition", and a "feminist" version that highlights the gender pay gap.
Join our new commenting forum
Join thought-provoking conversations, follow other Independent readers and see their replies