Used electric cars: BMW i3 vs VW e-Golf
As the number of secondhand electric vehicles increases, we've tried out two of the best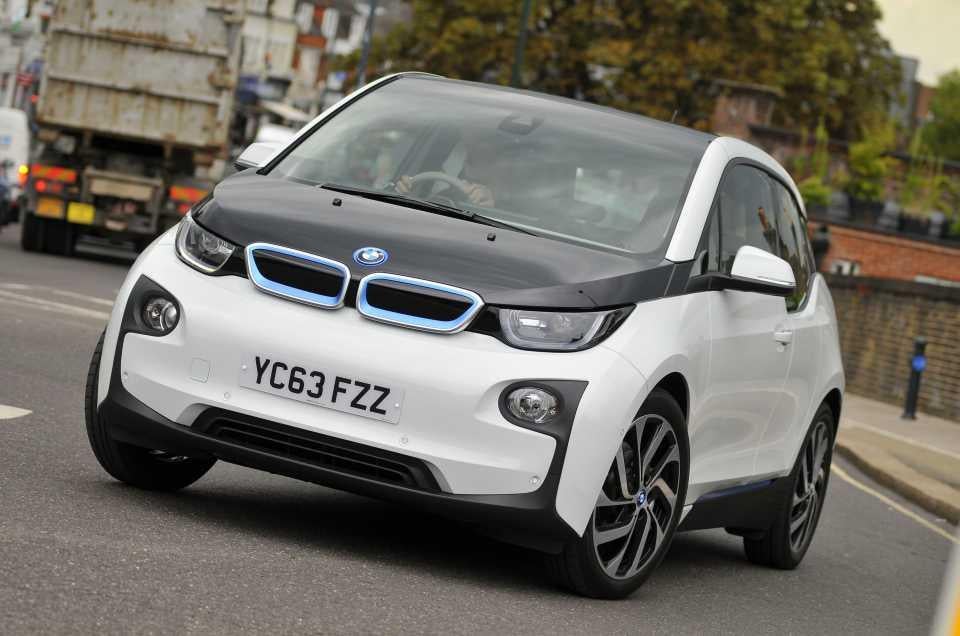 Electric cars are still fairly uncommon on British roads, but the number is growing in pace with the growth in Britain's charging infrastructure and the advances in battery technology that are reducing 'range anxiety'.
Now, for an increasing number of motorists, the electric vehicle (or EV) is becoming a workable option.
BMW's i3 is up with the class leaders with its concept-car looks, well crafted cabin and zippy everyday performance. When new, it cost £30,980. In October 2017 you can get an average mileage 2014 model with full service history for £15,500.
Just £500 more will secure the same vintage Volkswagen e-Golf. Here, VW has simply replaced the Golf's normal internal combustion engine with an electric motor and battery to create a clean, cheap to run vehicle with all the regular Golf's excellent practicality.
Which is the best choice of the two? They both have three driving (Normal, Eco and Eco-plus) and three braking regeneration modes to deliver different levels of battery optimisation and recharging. In real-world testing, we eked 85 miles out of the fully-charged i3, and 87 miles in the Golf.
Used electric cars
Show all 8
Gearless electric power gives strong low-speed response from both cars. The BMW keeps going better above 40mph thanks to its extra 54bhp and 300kg lower weight. Its hot-hatch zippiness is matched by well-weighted steering and good resistance to body roll.
The e-Golf steers more slowly, but gives better feedback to the driver. The BMW's slender tyres lose grip quite quickly, giving it a nervy feel. Its ride isn't as plush as the Golf's either, and nor is its ability to suppress wind and road noise.
Inside, both provide sufficient head and leg room in the front, but the narrower i3 is less generous on shoulder room. The e-Golf has more rear space in every direction, with room for three children in the rear: the BMW only offers two individual seats, and a shorter, shallower and narrower boot. They both have split/fold rear seats to boost cargo space.
BMW has worked magic on the dashboard with a very friendly layout and solid materials, many of them recycled. The iDrive infotainment system is tough to beat, especially when it works through such a sharp 6.5in colour screen as the i3's.
Blue detailing apart, the e-Golf's interior standard fare which means excellent (if slightly boring by comparison) design, plus fine materials and construction. The 8.0-inch touch-screen responds brilliantly and is easy to use.
The relatively high purchase cost of EVs like these is offset by their low charging costs on a standard household electricity tariff. The shortage of independent local garages working on EVs at the moment might require you to return to the dealer for maintenance work, however. Having said that, EV servicing and maintenance costs should be very low, and reliability high, as there are so few moving parts.
Both these cars have climate control, automatic lights and wipers, cruise control, rear parking sensors, DAB, sat-nav, Bluetooth, USB and aux sockets and a multi-function steering wheel. To that list the e-Golf adds LED headlights, front parking sensors and a standard rapid-charging inlet. That will give you half-hour charges from the right device.
Verdict
The BMW i3 has lots of wow factor, both visually and in terms of its quality and performance. It's a standout car and a solid purchase, albeit for smaller family units and those who don't mind its jiggly ride.
The Volkswagen e-Golf is a much softer proposition both in terms of its comfort and the limitations it places on use. Its similarity to regular Golfs will either please or bore potential buyers, but there's no denying its extra practicality, comfort and driving engagement compared to the BMW.
We think it's worth the small premium – assuming you can find one. There are very few around on the secondhand market, which might tell you something good about the ones that are out there on the roads.
1st – Volkswagen e-Golf (4 stars)
Not as quick as the i3, or as comfy as a normal Golf, but very convincing as as EV.
2nd – BMW i3 (4 stars)
Very desirable, but not quite as sensible a purchase as the e-Golf.
Volkswagen e-Golf
Battery Li-ion, 24.2kWh
List price when new £30,845
Price today £16,000
Power 113bhp
Torque 199lb ft
0-60mph 9.7sec
Top speed 87mph
Official range 118 miles
CO2 emissions 0g/km
BMW i3
Battery Li-ion, 18.8kWh
List price when new £30,680
Price today £15,500
Power 167bhp
Torque 184lb ft
0-60mph 6.9sec
Top speed 91mph
Official range 118 miles
CO2 emissions 0g/km
Tony Middlehurst is a writer for WhatCar
Join our commenting forum
Join thought-provoking conversations, follow other Independent readers and see their replies