Museum of Transology: The exhibition of everyday objects that are extraordinary for trans people
The curator behind the UK's largest collection of trans artefacts explains why everyday objects take on new important at the exhibit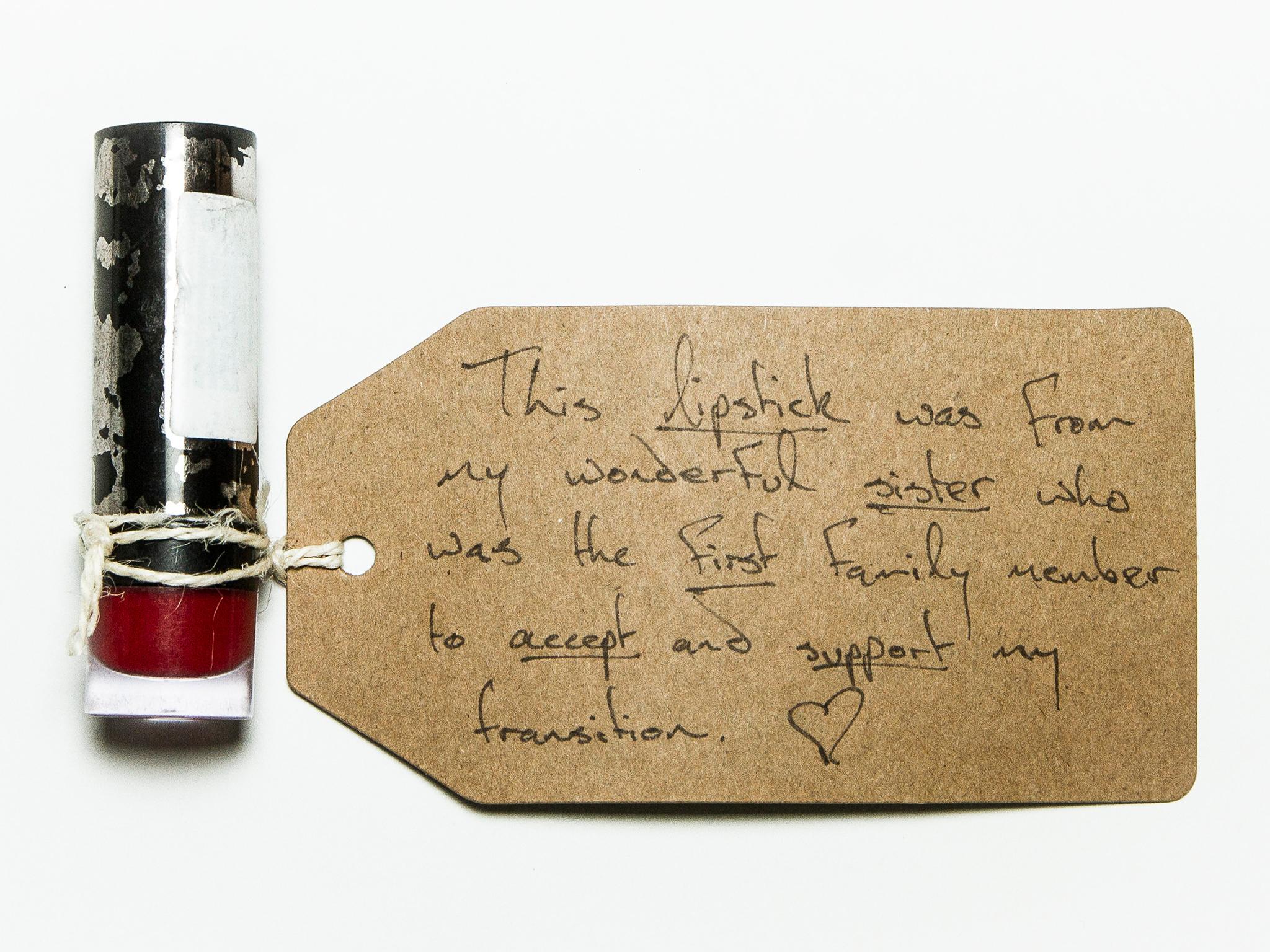 EJ Scott, the curator of the UK's largest collection of trans artefacts, dreamed up the idea for the ground-breaking exhibition from the objects he saved after his own transition.
"I kept everything from my towel to my hospital gown, the medical cups I was administered medicine in, my morphine syringe. The lot." Scott, behind the Museum of Transology exhibit at the Fashion Space Gallery in London, told The Independent.
Having worked in the heritage sector, Scott knew there was a dearth of trans stories in museums and galleries. His own narrative, he thought, could be the starting point for what has become an ever-growing yet highly personal collection that humanises trans people. So Scott invited people from the trans community to contribute - accepting anything he was sent. Every object submitted by a deadline were included in the show at the space in the London College of Fashion.
Museum of Transology - In pictures
Show all 29
Some 120 objects now make up the Musem of Transology, which Scott says is "as diverse as the gender journeys they represent." It is showing as trans people continue to fight for their rights, despite the so-called "trans tipping point" in 2014. In the summer of 2016, police figures showed a 170 per cent rise in transphobic hate crimes in England and Wales, that have doubled over all in the past five years. Almost one in three trans people have reported being attacked or threatened more than three times in the past 12 months. Meanwhile, only trans people who confirm to gender binaries, rather than those who identify as genderqueer, are not acknowledged in many countries, including the UK. This means the rules on who can legally change to their correct gender are strict.
"Despite all this, the UK's trans communities are increasingly vibrant, visible and confident about sharing our stories," says Scott. And that is what the exhibition shows. "Trans people are coming out, finding each other and organizing Trans Pride events. We are brave and we are bold, and we are risking our lives to make enduring and positive social change for all trans people."
"From transman adult film star Buck Angel, to challenging my own trans masculinity by cross-dressing in front of Grayson Perry, to collecting objects from Transformer's youth support group in Brighton and listening to them explain why seeing trans stories and objects within museums would be important to them. This has been an intimate and personal journey for everyone involved," he adds.
Since the show opened, the objects are still pouring into Scott's postbox. He believes this reflects the thirst amongst trans people for authentic representation.
This is partly down to his open policy. "I was clear that people could choose any object of personal significance – there was no stipulation as to what that object might be. Donors were also asked to fill out a travel tag in their own hand writing, explaining the significance of the artefact to their gender journey."
Doing so ensured the person's story could not be separated from the objects, or overwritten by a cisgenered curator if they were ever housed permanently in a museum. The pieces, from a lipstick to a pair of silver sandals, may seem regular enough, but they challenge the obsession and fetishisation of trans bodies, and also hit back at the celebration of people who are regarded as "successes" in terms of "passing", which infers there are those who "fail", he says.
"Trans bodies and lives can be wondrous and unique, not a disappointment or a faulty replica. The truth is that most trans peoples' experiences are not in any way associated with the Caitlin Jenner's of this world. What is extraordinary about these everyday objects is the way in which they share themes of not only despair but of hope, of ambition, achievement, self-confidence and success. Real voices, real things, real people, they are emotionally charged, personal and heartwarming."
Fully aware of the gravity of his undertaking, Scott has met almost every person who has donated an object, who encompass young and old; non-binary and binary trans people; disabled trans people; BAME trans people; intersex people; pre-surgery, post-surgery, and those don't want surgery at all.
One of Scott's favourite pieces is a "fiddle toy" that a young person used to distract themselves from negative feelings.
"Another is a pair of tiny ballet shoes that belonged to a young trans man when he was four years old. He still performs pointe today, having overcome his fear of gender stereotypes that he initially thought may stop him from being able to dance whilst expressing his masculine identity. He has made a complex and thoughtful gender journey and arrived in a confident and creative space."
To Scott, the collection isn't just a showcase of objects, but a way of questioning out-of-date beliefs towards gender that affect us all. "This exhibition delivers messages of trans empowerment, not embarrassment, it's a display of trans entitlement, not cisgendered titillation. It is a challenge to the idea that gender is fixed, stable and biologically determined."
Join our commenting forum
Join thought-provoking conversations, follow other Independent readers and see their replies