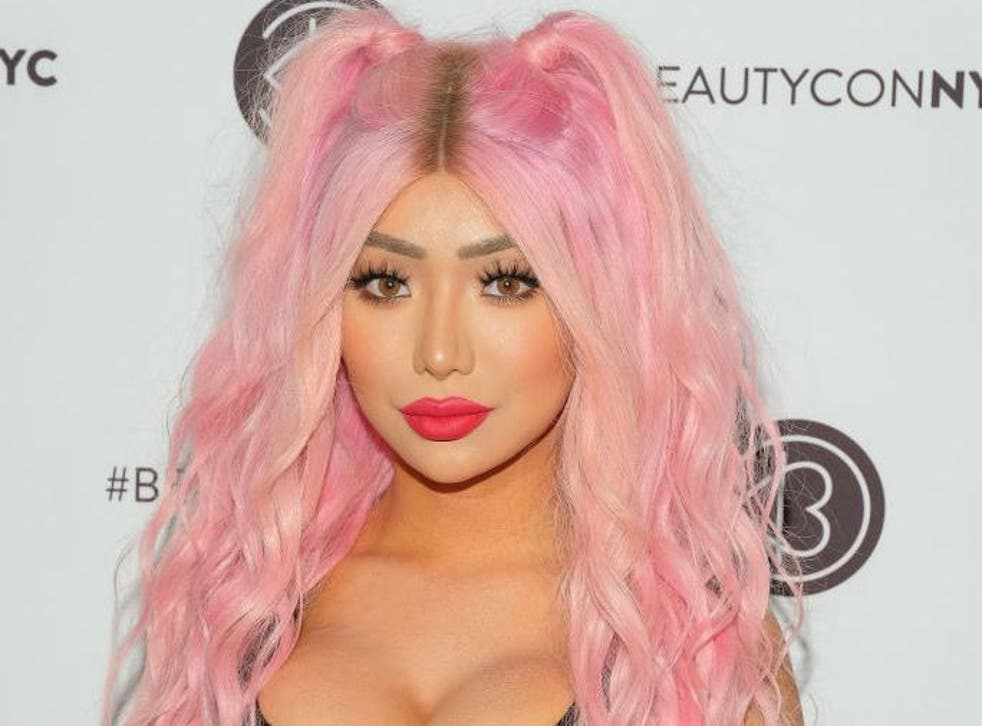 Instagram star Nikita Dragun accused of cultural appropriation after wearing dreadlock wig
The look has been criticised as 'rude' and 'disgusting'
A beauty influencer has been criticised online after posting a photo on Instagram wearing a dreadlock wig.
Nikita Dragun, who describes herself as half Mexican and half South East Asian, has been accused of cultural appropriation by commenters after she shared an image of herself while on holiday in Harajuku, Japan.
In the photo, Dragun is seen posing with candyfloss while wearing a bright pink dreadlock wig.
But, while it may seem innocent upon first glance, many viewers are criticising the snap as "rude" and "disgusting" while others have called out the Instagram star for appropriating black culture by wearing dreadlocks.
"Really cute, but your hairstyle is definitely appropriation," one person wrote, while another sarcastically added: "Cultural appropriation is such a look nowadays don't you think?"
Others agreed commenting: "The dreads are a no from me. Disappointing" and "This would be cute but you can't wear dreads unless you're black so please step off the cultural appropriation queen."
However, while some people saw Dragun's hairstyle as appropriation, the Instagram post has gained almost 300,000 likes and a lot of support for the new look as well.
"Having dreads in pink hair is inappropriate? Wtf! Please let her live her life" one person wrote.
Another added: "It's just hair. Why do people have to be so negative all the time?"
The beauty blogger shared the same sentiment taking to Twitter to respond to the backlash.
"My culture is more than just a hairstyle," she wrote.
"I honestly don't understand why people are making such a big deal over my wigs. No one goes crazy when they see non-Asian people putting chopsticks in their hair."
This isn't the first time Dragun has been called out for what some have considered an appropriative hairstyle though.
She faced similar negative comments when she posted a photo on Instagram wearing a look that resembled cornrows and a rainbow dreadlock wig which she wore to Coachella last month.
Other celebrities have also faced criticism online for their hairstyles. Back in January Kim Kardashian came under fire when she sported a braided hairstyle she described as "Bo Derek braids", while Little Mix singer Jesy Nelson was criticised on social media after posting a photo of her wearing her hair in dreadlocks.
Join our new commenting forum
Join thought-provoking conversations, follow other Independent readers and see their replies