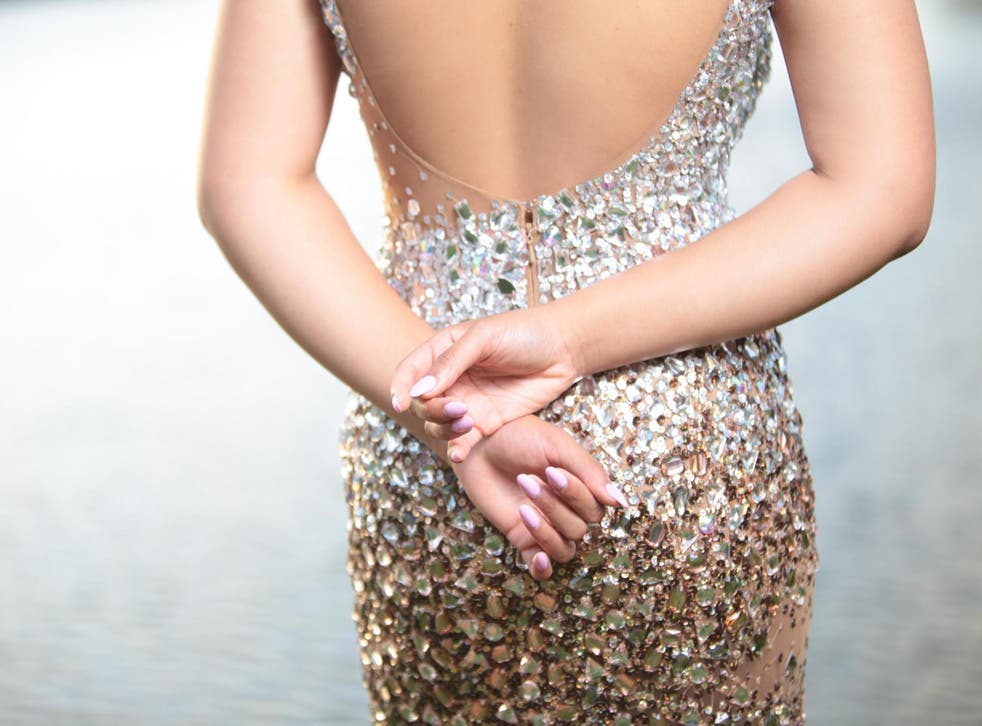 Michigan school announces they will hand out 'modesty ponchos' to students who break dress code at prom
Students were also required to sign a prom dress code agreement 
With prom season officially upon us, many schools have cracked down on dress codes to the dismay of students.
But one high school is taking dress code requirements a step further with the "modesty ponchos" they plan to hand out to any students deemed to be breaking dress code.
Ahead of the school's prom night, set for May 12, Fox 2 reported that Divine Child High School in Dearborn, Michigan plans to hand out colourful ponchos to students in "inappropriate" outfits - and students and parents are not happy.
Prior to prom, students at Divine Child High School and their parents were required to sign a dress guideline agreement.
However, it appears the school didn't think the signed agreement was enough to deter students - as they have now put the ponchos on display inside the school as a visual reminder.
According to Fox 2, the ponchos are displayed alongside a note that reads: "If your dress does not meet our formal dance dress requirements - no problem! We've got you covered - literally. This is our Modesty Poncho, which you'll be given at the door. :)"
A student, who wished to remain anonymous, told Fox 2 that teachers will determine at the door if a dress violates the dress code.
"I do believe the school has gone too far with this. As we walk into prom, we are to shake hands with all the teachers and if you walk through and a teacher deems your dress is inappropriate you will be given a poncho at the door," the student revealed.
However, according to the teacher who thought of the "modesty ponchos," the point of the ponchos is to bring the focus back to "inner beauty."
The teacher behind the idea, Mary Pat O'Malley, told Fox 2: "We are trying to focus on the inner beauty and not draw attention to something that doesn't need attention drawn to it.
"It was really intended as a deterrent and a light-hearted one at that," the teacher said.
Time for change: How a young woman plans to shake up the school system

Show all 2
Despite the insistence that the ponchos are light-hearted, at least one parent has complained, according to Fox 2.
The parent, who wished to remain anonymous, said: "It's a method of shaming, a method of building and degrading to females and its interpretation what's modest and what isn't."
According to a picture of the school's written guidelines, dresses must be "appropriately fitted and modest." Dresses cannot have "plunging necklines or plunging back openings, exposed cleavage, two-pieces, or visible midriffs."
Additionally, dresses must be no higher than one inch above the knee - and cutouts below the "traditional bra line even with sheer material allowing skin to show" are not permitted and will result in a "modesty poncho."
The school's announcement comes as multiple students face criticism over prom dress appropriateness.
The Independent has contacted Divine Child High School for comment.
Join our new commenting forum
Join thought-provoking conversations, follow other Independent readers and see their replies