Duchess of Cornwall warns numbers of domestic abuse victims after lockdown 'are going to be so horrific'
'I think we've seen the tip of the iceberg,' Duchess of Cornwall states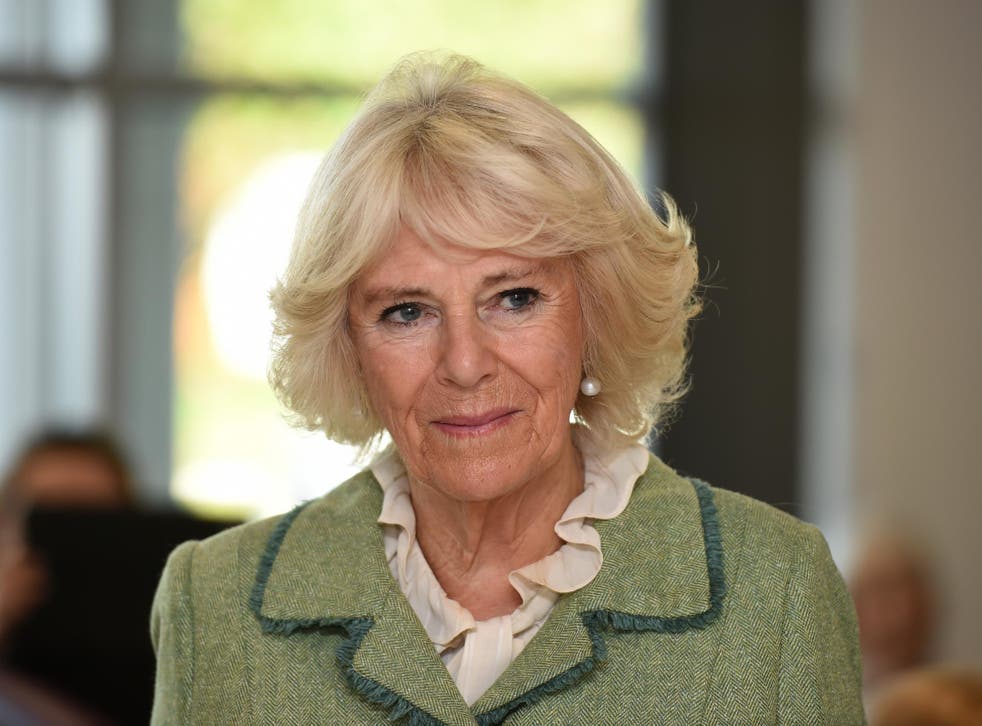 The Duchess of Cornwall has warned that the numbers of people suffering from domestic abuse could drastically increase during lockdown, stating her belief that the statistics will be "horrific".
Camilla recently became a patron of domestic abuse charity SafeLives, having spoken out about domestic abuse for years through her work as a member of the royal family.
On Tuesday 7 July, a pre-recorded interview conducted between the duchess and Emma Barnett is to be broadcast on BBC Radio 5 Live, in which the royal will discuss several topics, including her involvement with the charity.
Camilla recounted to Barnett how she first joined the charity after hearing the story of a man who killed his wife, revealing that she later met the mother of the victim, who had assumed responsibility for the woman's children.
The 72-year-old explained how lockdown may have prevented domestic abuse victims from being able to access help from neighbours or charitable organisations.
"You can't run out of your house and go to your neighbours because you're on lockdown and nobody's allowed in and it's a lot more difficult to get to the SafeLives or the refuges and all the wonderful charities that help," she said.
"I've said I think we've seen the tip of the iceberg. I think after lockdown the numbers are going to be so horrific."
Last week, it was reported that calls to police about domestic abuse in lockdown had increased by 11 per cent in comparison to the same time last year.
Following a study conducted by the London School of Economics, researchers said the increase in calls was "almost exclusively" down to more calls from third parties, such as neighbours or family members.
UK news in pictures

Show all 50
In June, domestic abuse service workers warned of a "tsunami" of domestic abuse victims coming forward as lockdown restrictions are lifted.
A recent study published by Women's Aid discovered that more than two-thirds of victims currently experiencing domestic abuse said it was worsening while at home in lockdown.
Certain shops have been offering "safe spaces" to domestic abuse survivors, so they can safely contact organisations for help without fear of being overheard at home.
The safe spaces were introduced at pharmacies including Boots, Superdrug, Morrisons and independent stores.
Marc Donovan, chief pharmacist at Boots UK, said that the pharmacy had taken on "increased importance" as a "place of safety for those who need one".
To contact the National Domestic Abuse Helpline, call 0808 2000 247. The helpline is free and open 24 hours a day.
You can also contact the helpline on live chat from Monday to Friday, 3pm to 6pm. To find out more, click here.
Refuge states that if you are in an emergency situation, you should call 999.
Register for free to continue reading
Registration is a free and easy way to support our truly independent journalism
By registering, you will also enjoy limited access to Premium articles, exclusive newsletters, commenting, and virtual events with our leading journalists
Already have an account? sign in
Register for free to continue reading
Registration is a free and easy way to support our truly independent journalism
By registering, you will also enjoy limited access to Premium articles, exclusive newsletters, commenting, and virtual events with our leading journalists
Already have an account? sign in
Join our new commenting forum
Join thought-provoking conversations, follow other Independent readers and see their replies