'There is no guidebook': Queen makes statement to mark end of platinum jubilee
'When it comes to how to mark 70 years as your Queen, there is no guidebook to follow'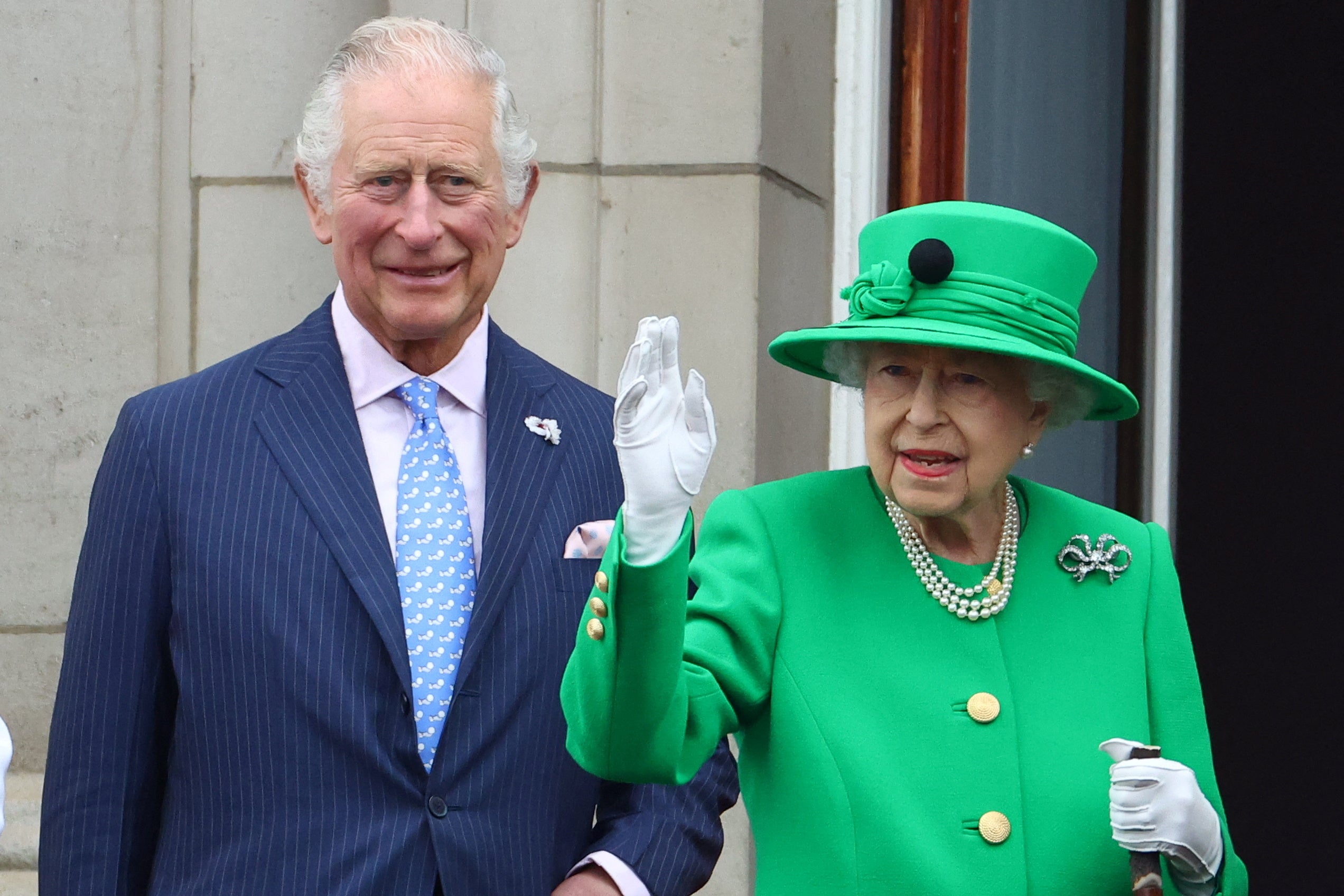 Leer en Español
The Queen has made a statement to mark the end of her platinum jubilee weekend.
The 96-year-old monarch, who made a suprise appearance at Sunday's platinum jubilee pageant, said that over her seven-decade reign there was "no guidebook to follow" and that she was "humbled and deeply touched" by the jubilee.
"When it comes to how to mark 70 years as your Queen, there is no guidebook to follow. It really is a first. But I have been humbled and deeply touched that so many people have taken to the streets to celebrate my Platinum Jubilee," the statement released by Buckingham Palace read.
"While I may not have attended every event in person, my heart has been with you all; and I remain committed to serving you to the best of my ability, supported by my family.
"I have been inspired by the kindness, joy and kinship that has been so evident in recent days, and I hope this renewed sense of togetherness will be felt for many years to come.
"I thank you most sincerely for your good wishes and for the part you have all played in these happy celebrations."
Her message was signed Elizabeth R.
The Queen has been facing mobility issues since last October after an overnight stay in hospital. These issues are thought to be why she pulled out of the Service of Thanksgiving ceremony on Friday and the Epsom Derby on Saturday.
However, the Queen did appear on the Buckingham Palace balcony along with working members of the royal family to mark the end of the Trooping the Colour parade on Thursday.
Later that evening she also lit a platinum jubilee beacon at Windsor Castle, which she made her primary home earlier this year.
Her final appearance on Sunday saw her on the balcony flanked by her three heirs, Prince Charles, Prince William and Prince George, along with the Duchess of Cornwall, the Duchess of Cambridge, Princess Charlotte and Prince Louis.
Join our commenting forum
Join thought-provoking conversations, follow other Independent readers and see their replies