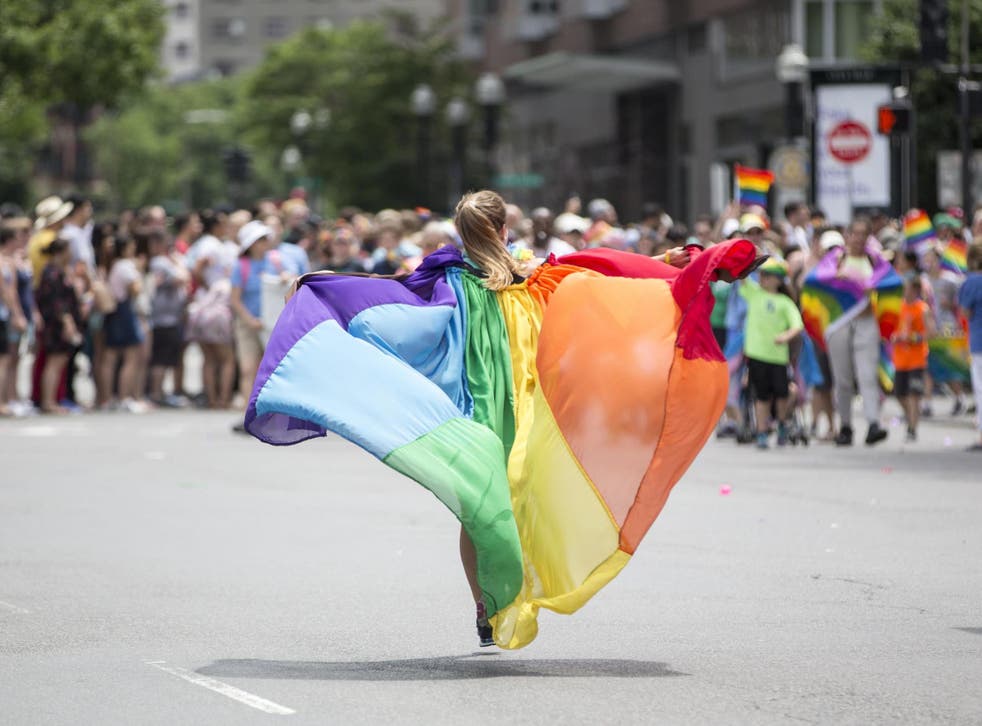 Application for proposed 'Straight Pride' parade approved by Boston officials
Organisers of event previously found to have links to far-right groups
The application for a proposed "Straight Pride" parade has been approved by Boston city officials.
The approval of the application is the first step for the organisers towards receiving a permit for the event, which they are planning on holding this summer.
The controversial "Straight Pride" rally is being organised by an organisation called Super Happy Fun America, whose slogan is: "It's great to be straight".
In a statement released on the Super Happy Fun America website, the group thanked Boston's city officials for "embracing progress and recognising the rights of straights".
"The parade is a festive occasion that will be used as a platform to educate the public on the unique problems facing our community and to fight against heterophobia."
In order to receive a parade permit, the "Straight Pride" organisers also need to receive approvals from the police department and licensing board.
According to local news outlet Boston.com, Martin J Walsh, mayor of Boston, will not be attending the event, which is scheduled to take place on Saturday 31 August.
Earlier this month, the mayor wrote a Twitter thread explaining that the city "cannot deny a permit based on an organisation's values".
The organisers state that far-right activist Milo Yiannopoulos has accepted an offer to act as a mascot at the event.
Super Happy Fun America had previously announced actor Brad Pitt as the proposed parade's mascot.
However, a spokesperson for Pitt confirmed to The Independent that the star had ordered the organisers to stop using his name as a mascot for the event.
Best photos from Pride 2019 around the world

Show all 45
While the application for the "Straight Pride" parade has been approval, the organisers say that they've not been permitted to fly their "straight pride flag" from the city's flag poles.
Several people have reacted with astonishment to the news of the event's application approval.
"As a straight man I can honestly say I've never felt oppressed, judged or been persecuted because of my sexual preferences. Something not all my LGBT friends can say," one person tweeted.
"We don't need straight pride. Feels like a step backwards tbh."
"Straight people trying to make 'straight pride' a thing is like if someone tried to make a 'white history month' or 'men's history month'," another added.
Support free-thinking journalism and attend Independent events
The organisers behind the proposed "Straight Pride" rally were previously found to have links to far-right and white nationalist groups.
Two of the organisers, Mark Sahady and Chris Bartley, were both found to be heavily associated with Resist Marxism, a loose ultra-conservative group with links to white supremacist organisations.
Meanwhile, in 2018 organiser John Hugo ran for congress with an endorsement from the same group.
Join The Independent on Thursday 4 July for a panel discussion and Q&A, where we ask: what is the role of Pride in 2019?
Speakers include Asifa Lahore, Britain's First Out Muslim Drag Queen and trans activist, and human rights campaigner, Peter Tatchell.
Join our new commenting forum
Join thought-provoking conversations, follow other Independent readers and see their replies