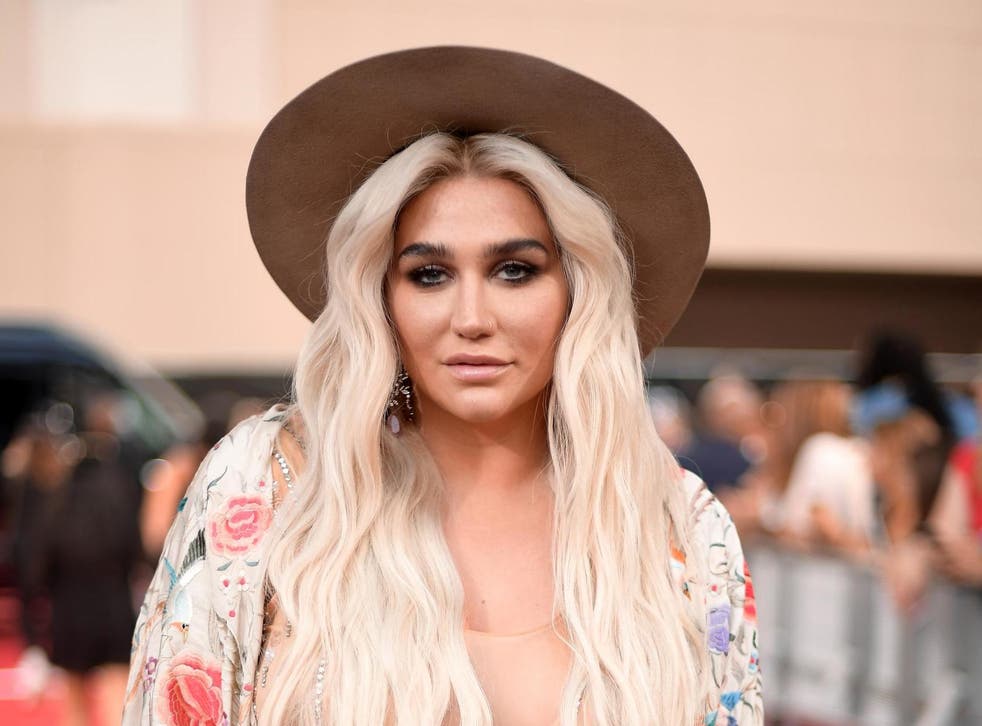 Kesha criticises extent of #MeToo behaviour that means 'there has to be an entire movement'
Singer laments 'enough people have been assaulted and treated poorly' to warrant #MeToo
Kesha has criticised the need for the #MeToo movement, explaining it saddens her because it indicates how widespread sexual misconduct is.
"That enough people have been assaulted and treated poorly that there has to be an entire movement," the "Praying" singer told The Guardian.
In 2014, Kesha accused producer Dr Luke of sexual and emotional abuse in the early stages of her career. The producer has repeatedly denied the allegations and counter-sued for defamation.
When asked whether or not she feels like the treatment of women has improved in the industry for young stars such as singer Billie Eilish, 17, Kesha was uncertain.
"Because you never really know what's going on behind the scenes," the 32-year-old explained. "Because for a long period, people had no idea what was going on behind the scenes with me."
#MeToo movement – In pictures

Show all 24
Kesha's legal dealings with Dr Luke are ongoing – her latest appeal against his defamation case was denied in October – and the singer revealed she has found various coping mechanisms to handle the stress.
"I truly feel like I've been through the shit and I have earned my happiness back," she said. "I have God only knows the amount of therapy bills and meditation apps and transcendental meditation retreats."
Elsewhere in the interview, Kesha condemned the spate of restrictive abortion bills - known as 'heartbeat bills' because they prohibit abortion after a foetal heartbeat has been detected - that have been passed in various US states in recent months.
The singer protested against Alabama's abortion ban when she attended a Grammys event in May by wearing a diamante muzzle.
"It's really archaic," Kesha said of the legislation that was approved by state politicians earlier this year and would make it virtually impossible to terminate a pregnancy in the state.
Join our new commenting forum
Join thought-provoking conversations, follow other Independent readers and see their replies