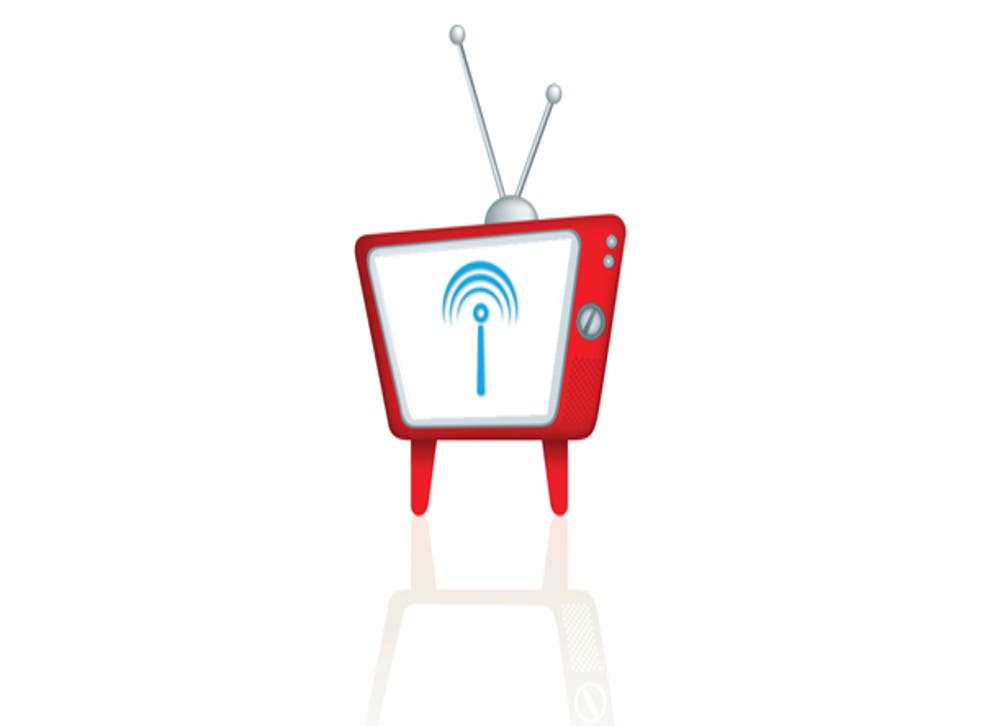 Simply put, digital TV is a way of receiving your television signal in a digital format. This allows TV companies to broadcast better quality sound, a higher definition picture and a wider range of channels than ever before.
The digital switchover in the UK is already complete. If you feel you were just swept along with the change and have questions, why not check out our handy guide to digital television services? It's full of useful answers to frequently asked digital TV questions.
What benefits do I get from digital TV?
As well as better quality picture and sound, and more channels, digital television has many other advantages over its analogue predecessor.
One such advantage is the interactive nature of the service. Digital TV allows users to access further information by entering menus and interacting with their television in ways they had never even dreamed of before. In addition to this, viewers can listen to radio channels via their televisions and even watch archived programs via digital 'on-demand' services.
More modern digital TV services will also allow you to access the internet via your television set.
Digital TV types
There is more than one type of digital television service. Here is a brief lowdown on the types you're likely to encounter.
Digital terrestrial
This is a popular form of digital television for people who are upgrading from analogue to digital services. Relatively hassle free, digital terrestrial TV is received via your existing TV aerial, ensuring minimal disruption to your TV viewing and little extra cost.
Freeview is the most common form of digital terrestrial TV and is accessed via a simple set top box which can be purchased with a one off payment at many high street stores. These can cost as little as £15.
Freeview gives you access to 50 digital television channels and 20 digital radio channels, giving you a wide selection of digital programming to choose from. If you'd prefer even more choice, Top-Up TV Anytime gives you access to these channels and more with a small subscription fee.
Digital satellite TV
As you can probably guess, this refers to digital television which is received via a satellite dish and is a popular option for those whose property already has such a dish fitted. If you do not have an existing dish on your property, it is necessary to have one installed before you can receive digital satellite TV, although you must first obtain permission from your landlord if you are renting.
There are no geographical restrictions on this service as the digital TV signal is beamed directly from satellites orbiting overhead. As a result, this service is useful if you are unable to get a strong Freeview signal in your area.
Freesat is the satellite equivalent to Freeview and requires a one off payment for a Freesat box and satellite dish. As this tends to be somewhat more expensive than simply purchasing a Freeview box, Freesat throw in a whole lot more channels for your money, over 140 in total.
As with Freeview, this package does not include any of the major sports channels.
You can also receive digital satellite TV from Sky. Sky's service requires a subscription, although this subscription will often include the installation of a satellite dish if you do not already have one, and the provision of a Sky Box.
The three types of Sky Box are the standard version - enabling viewers to watch and record TV – the Sky+ Box – which allows pausing and rewinding of live TV and greater storage for recorded programs – and the Sky+ HD Box, which provides all the benefits of Sky+ with a high definition signal and double the storage capacity.
Sky also provide their own Freesat service which offers 240 digital TV channels and 85 digital radio stations without requiring the user to sign up to a subscription.
Digital cable TV
Digital cable TV is delivered via a network of high speed fibre optic cables. The most popular provider of digital cable TV is Virgin Media, whose TiVo box caused a storm by allowing people far greater freedom to choose how they watch TV than ever before.
TiVo allowed users to pause and rewind live TV, as well as giving them access to on demand content and the ability create their own channels by 'teaching' TiVo which types of programmes they like to watch.
While the picture quality is fantastic, the services innovative and the range of channels outstanding, this method of receiving digital TV is not currently available everywhere. Virgin Media are currently rolling their services out to an increasing proportion of the country, but this is likely to take some time.
Telephone line digital TV
This simply refers to digital television delivered to a user via a telephone line. BT Vision is a prime example of this, although this service is only offered to existing BT phone or broadband customers.
While BT Vision offers less channels than a service like Freesat, it arguably offers a far better selection, particularly for sports fans. The basic BT Vision package features 70 channels and users have the option to receive Sky Sports 1 + 2 at an extra cost. There is also a pay per view option for new films and for TV shows not available on the provided channels.
BT's Vision+ digital box – required to access BT Vision services – also acts as a hard disc recording device, allowing pausing, recording and playback of live television.
Internet protocol television
Otherwise known as IPTV, internet protocol television uses a broadband connection to provide digital television services to your home. Such services include YouView, Google TV and – of course – Apple TV.
Customers of these services can either opt in to a subscription which gives them access to libraries of archived content online, or simply pay a one off fee for a set top box.
In a similar vein, services like LoveFilm and Netflix now offer users access to these aforementioned content libraries for a small subscription fee. These services do not require a set top box (costing up to £300 for IPTV services) and instead use a basic broadband connection to transmit content direct to your browsing device.
Can I get extra help?
All sorts of extra features and services are available to digital TV customers, ranging from subtitles and audio descriptions to detailed literature on which method of receiving digital TV will work best for you. Such support offers peace of mind to those venturing into the world of digital TV for the first time.
Register for free to continue reading
Registration is a free and easy way to support our truly independent journalism
By registering, you will also enjoy limited access to Premium articles, exclusive newsletters, commenting, and virtual events with our leading journalists
Already have an account? sign in
Register for free to continue reading
Registration is a free and easy way to support our truly independent journalism
By registering, you will also enjoy limited access to Premium articles, exclusive newsletters, commenting, and virtual events with our leading journalists
Already have an account? sign in
Join our new commenting forum
Join thought-provoking conversations, follow other Independent readers and see their replies