All I want for Christmas is… a financial future
What to get the kids – young and old – who seem to have everything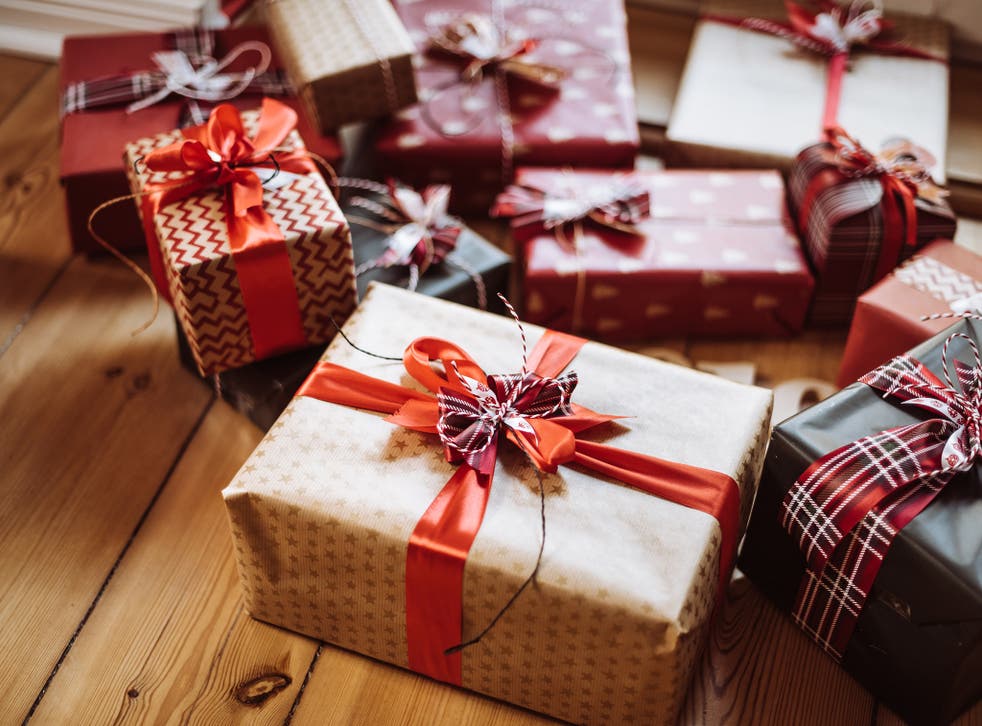 It has been an interesting year, one in which those with a few quid stashed away have really felt the benefit.
Where we go from here though, and the lessons we take from this annus horribilis, might depend on habits formed decades before the world had ever heard of Covid-19.
"One of the things this year has taught us is that saving, particularly for emergencies and the unexpected, is so important. If children can be encouraged to have a positive relationship with money from an early age, it can stay with them for a lifetime," says Laura Laidlaw, head of customer communications at Standard Life.
"So, when it comes to Christmas this year, families could consider how to help younger members of their family understand how you can have money when you need it and how to save and grow money you don't need right now."
Sure, we're a little biased on these pages when it comes to cash, but if you really want to give the kids, or anyone else for that matter, a thoughtful, valuable gift, forget the must-have tech that will be in landfill by this time next year and plump instead for the present that could last far, far longer.
Two plus two
Really, the major benefit of a financial gift isn't actually the cash itself, argues Sarah Lord, chief client officer at Succession Wealth.
"We need the next generation to understand the importance of money, financial resilience and financial confidence, and to be teaching them good money habits from a young age.
"There is a big gap in the curriculum around financial education and particularly helping children understand the importance of budgeting, especially for those in their late teenage years and heading off to university in the next couple of years.
"Parents have a very influential role in plugging this gap, and giving a financial present for Christmas is a perfect way to show your children the value of money from a young age."
It might not be as exciting as ripping opening the latest toy or gadget on Christmas morning but, done right, it could set them up for the rest of their life.
"This could be the start of a habit. If you and your child put money away every Christmas, and maybe for birthdays too, you'll quickly find that the savings add up and you'll see them grow," adds Laidlaw.
"Of course kids love to have something to open on Christmas day, so if friends and family are asking for gift ideas, you could suggest some of them give the gift of money to add to their savings, then they can get the best of both worlds."
Setting up a bank account is the first step. Siphoning pocket money or birthday gifts in to it will offer a sense of ownership over the cash as well as a burgeoning understanding of the value of money.
"They have to think about the money they have and begin to focus on budgeting, which aids in building a saving culture from a young age and starting to develop an appreciation around what things cost," adds Lord.
"The culture of a bank account runs throughout childhood, ingraining good financial habits throughout their journey to adulthood. Children begin to understand the importance of savings and being alert to what things cost, therefore learning how to budget and build up financial support without relying on parents."
Meanwhile, there is still some call for the old school at this time of year and it doesn't get much more precious than gold or silver, says Adrian Lowcock, head of personal investing at investment platform Willis Owen.
"As an investment, gold is difficult to value as it does not produce anything nor does it generate an income, but it continues to be in demand by investors in times of crisis," he says.
"Gold and silver coins provide a combination of a valuable investment whilst giving you something to appreciate and admire. There are many coins to choose from ranging in age and value, with some more collectable than others."
There are even a variety of coins representing children's characters – this year's Christmas collection includes old favourites such as Winnie the Pooh and Beatrix Potter to new classics The Gruffalo and Wallace and Gromit.
"As with any investment it pays to do your homework about what might be a good collectable to buy for the long term," Lawcock warns.
Stepping up
An investment isn't going to be as much fun as a PS5, but it will still be generating returns when the latest must-have games console is gathering dust in an attic somewhere.
"Premium bonds have long been a favourite gift idea for parents and grandparents, but NS&I [National Savings and Investments] have dramatically cut rates this winter, and the prize pool now yields just 1 per cent on average," warns Laith Khalaf, financial analyst at AJ Bell.
"A stock market investment looks much more attractive, as youngsters have time to ride out the ups and downs in search of higher long term returns.
"There are a few things to be aware of if you're gifting an investment, most importantly to protect your money from capital gains or inheritance tax."
It also makes sense to wrap any investment gifts up in a Junior ISA (JISA). While your child or grandchild may not be a taxpayer right now, they likely will be in the future and the ISA wrapper can offer valuable protection from the taxman.
If you go for a junior stocks and shares JISA, the child could even have a bit of fun with it by picking the stocks.
"You could narrow it down, giving them a range of big companies to choose from that make products they use and love," suggests Charlie Barton at the personal finance comparison site finder.com.
"Let them do a bit of research and pick the stock themselves. By narrowing it down to big companies, they'll only be investing into tried and tested big players – so it's less risky. It's also easier to understand, at least on a basic level, how these household brands make money."
"The amount you can put into a JISA jumped dramatically for the 20-21 tax year to £9,000," notes Rosie Hooper, a financial planner at Quilter.
"If you put £9,000 into a JISA for your child every year for 18 years, invested that could grow to an impressive £240,000 if there was 4 per cent growth after charges. However it's important to keep in mind that under JISA rules when a child reaches 18 the Junior ISA becomes an adult ISA and the child gains control."
Another option, if you are hoping to set money aside for a specific purpose, is a trust. With a bare trust, for example, the child becomes entitled to the assets in the trust when they turn 18. However, withdrawals can be made at any time as long as they are for the child's benefit, such as school fees.
Over the horizon
"Pensions are another great way to help this generation and it also gives you the sense of security that the money will be used later on their life, most likely for its intended purpose," Hooper adds.
"If you want to help children get started for a comfortable retirement then you can also save into a pension through a Junior SIPP, with an annual allowance of £3,600 this tax year."
This again has a real opportunity to benefit from compound interest to make a substantial nest egg. Like a JISA, the Junior SIPP will automatically pass down to the child at age 18.
"This shouldn't be mistaken for money that will be helpful in the distant future," Hooper says.
"It means that as they make their journey through life they can use more of their money on the here and now with less concerns of topping up their retirement provision."
Not all our kids are little though, and their needs are arguably greater, and more acute. For them, a contribution to their Lifetime ISA or topping up a deposit could be game-changing.
And although this is not the time for morbid chats, there's one last thing on the financial wish list, says Chris Ball, managing partner at Hoxton Capital Management.
"I normally encourage my clients to gift life insurance to their older children during this period," he says.
"Between the ages of 18 to 25, life insurance will be extremely economical. It can start from as little as £5 per month (or 1.5 gingerbread lattes in their eyes!). This small but worthy contribution, can accumulate to something as substantial life and Total Permanent Disability (TPD) cover worth £150,000 for a 20-year-old.
"This is such a significant gift, and can be a serious lifesaver down the line. If life insurance is ever needed, when taken out from a young age individuals can apply for fixed premiums and these don't jump above this level later on.
"It can't get more thoughtful and sensible than this."
Join our new commenting forum
Join thought-provoking conversations, follow other Independent readers and see their replies