The gender pay gap is bad but the 40% gender pensions gap is far worse
A global pandemic and an eye-watering £3bn underpayment of the state pension to women represent only a small part of the old-age poverty risk among Britain's women
Kate Hughes
Money Editor
Wednesday 10 March 2021 07:00 Comments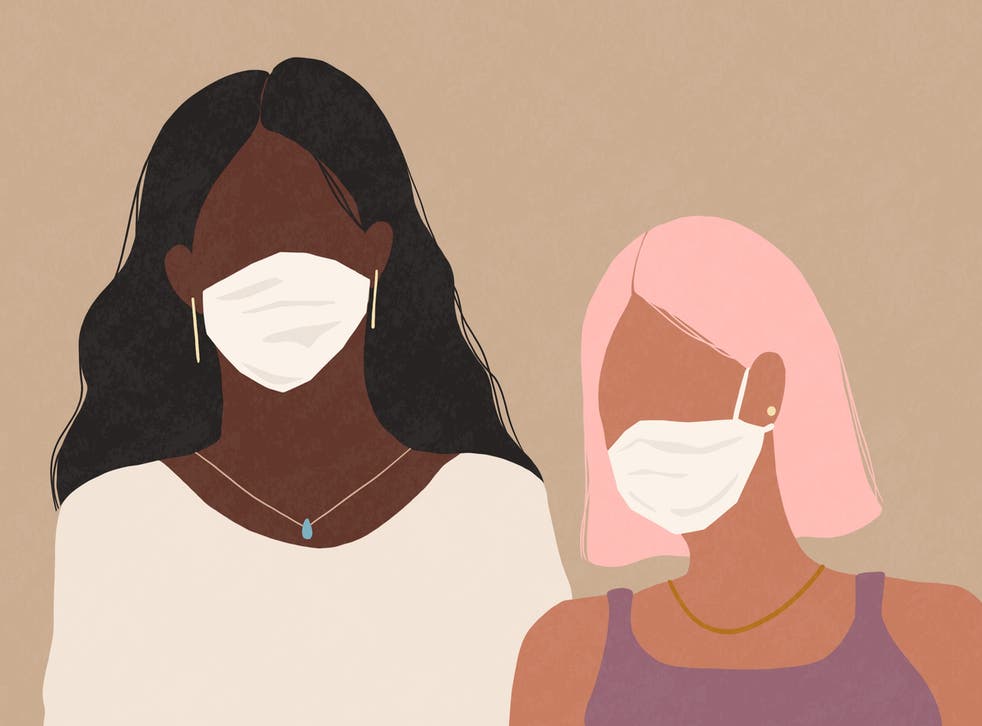 Every year at around this time, a flurry of statistics call out the wide and various discrepancies between male and female incomes, savings, investments and every other money matter under the sun.
This year, set against a punishing economic backdrop, those shouts have been that much louder and more urgent. And so they should be.
Covid has ravaged the finances of half of the population so specifically that the economic conditions we now find ourselves in have been dubbed a 'shecession', rather than a recession, around the world.
In the UK, 50 years after the Equal Pay Act was given royal assent, the workforce was already toiling under a persistent median gender pay gap of more than 15 per cent.
But unequal pay was only part of an already defective landscape about to be pummelled as a perfect viral storm made landfall.
Women's earnings dropped by 13 per cent on average over the course of the pandemic – around twice as much as typical male earnings. With women more likely to have been employed in lower paid sectors such as retail, hospitality and leisure, and facing greater caring responsibilities, half the nation's females have reported a drop in disposable income, while men's have remained stable, think tank the Centre for London reports.
Fears are now growing that the unique economic and domestic circumstances Covid has pressed upon us have wiped out the advances towards financial equality that have been decades in the making.
The Women and Equalities Committee, which holds Parliament to account over equality laws and policies, is now calling for government to review the effect of the job retention scheme and the self employed income support scheme, as well as the business recovery plans that are, it warns, "heavily gendered… with investment plans skewed towards male-dominated sectors".
Meanwhile, we need a shake-up of statutory sick pay, redundancy protection for pregnant women and new mothers, and childcare provision for working parents.
It surely should go without saying that gender pay gap reporting – suspended, for some reason, during the crisis – must now be reinstated and similar reporting on ethnicity and disability brought in.
These measures would not only help level the playing field in the short term, but they would also go a long way to alleviating a looming worse problem when women stop work – the gender pension gap.
Retired women have been dogged by state pension mismanagement for years – from sudden, appallingly handled shifts in state pension age that have left some older women destitute to, most recently, an incredible £3bn "systematic underpayment of state pensions" to tens of thousands of married women whose husbands reached pensionable age before 2008, widows and those over the age of 80.
They were unknowingly entitled to an "enhanced pension" that could have increased their payments by 60 per cent. The money is expected to be repaid over the next five years, though with so many women having been out of pocket to such a significant extent for so long, and with time marching on for those in later life, these debts must be repaid far faster.
When it comes to private savings, the rollout of the workplace pension has undoubtedly helped increase some women's long-term savings levels. But the eligibility criteria mean those who would benefit the most from employer and government top-ups – lower-paid and part-time workers, most of them women with precious little to set aside after their incomes have been swamped by bills – miss out again.
Yes, the 15 per cent gender pay gap is shocking. But add lower pay to start with to the motherhood penalty of lower incomes after having children, and the gender pensions gap is closer to 40 per cent.
Women get £7,500 a year less than men on an already reduced and usually fixed income, according to data from trade union Prospect.
And that certainly can't be explained away with the old classic about older women simply staying at home as per tradition.
Scottish Widows estimates that the average woman in her twenties is on course to end her working life with £100,000 less in long-term savings than the average man of the same age.
In other words, to reach retirement parity, she would have to work 37 years longer than a man to accumulate the same income.  
"Women were already facing systemic challenges when saving for retirement. We know that young women have been some of the hardest hit by the short-term financial impact of the pandemic and this has only exacerbated the challenge of reaching pensions parity," says Jackie Leiper, managing director for pensions, stockbroking and distribution at Scottish Widows.
"At the same time, caring responsibilities and high childcare costs are keeping women out of the workforce, lowering their contributions and denting their pension pots."
A typical young woman might be putting away approximately £2,200 a year, compared with £3,300 for men. Over a lifetime, this £1,100 annual difference only widens as wage increases lead to significant inequalities in income.
If the average woman were to up her contribution at the start of her career to save an extra 4 per cent into her pension, her pot at 68 could be £329,139, Scottish Widows calculates. This would reduce the gender pensions gap by almost £75,000.
Increasing contributions by 5 per cent would increase this to £94,000, which would close the gap almost completely.
"Whilst we can't change societal norms overnight, progress is still possible to help young women achieve a comfortable retirement," Leiper adds.
"By taking control of their contributions and increasing them as early as possible, young women stand a fighting chance of improving their long-term savings outlook."
Register for free to continue reading
Registration is a free and easy way to support our truly independent journalism
By registering, you will also enjoy limited access to Premium articles, exclusive newsletters, commenting, and virtual events with our leading journalists
Already have an account? sign in
Register for free to continue reading
Registration is a free and easy way to support our truly independent journalism
By registering, you will also enjoy limited access to Premium articles, exclusive newsletters, commenting, and virtual events with our leading journalists
Already have an account? sign in
Join our new commenting forum
Join thought-provoking conversations, follow other Independent readers and see their replies