How to get free of the mortgage trap
Rising property prices, living costs and rents have condemned people to living in properties where they no longer want to be. Samantha Downes reports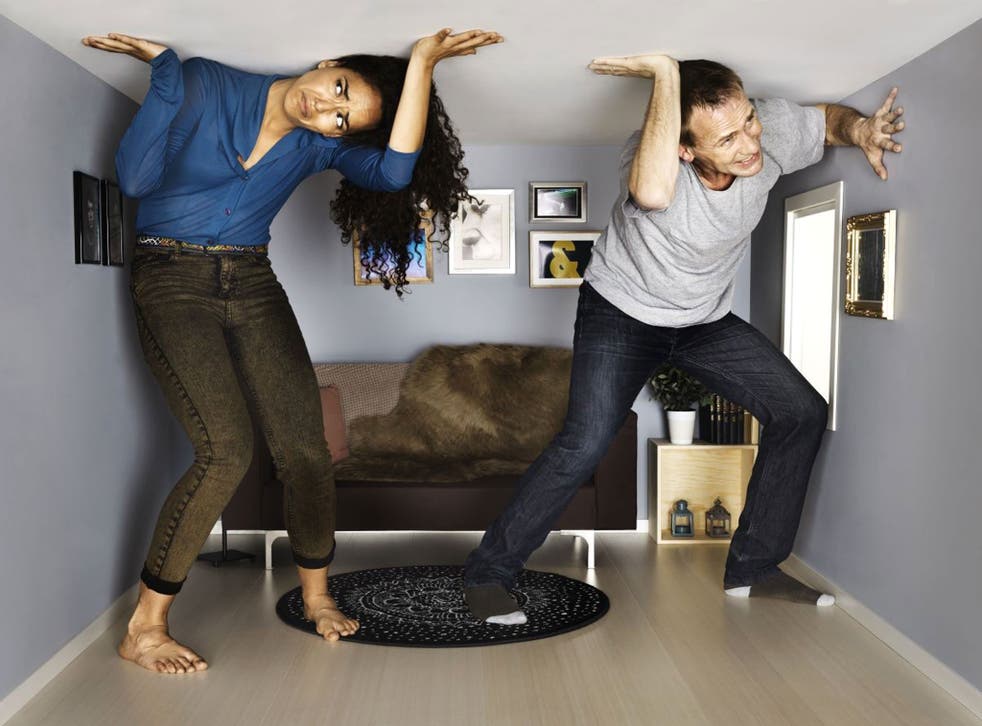 The latest property market data would suggest it is still a great time to be a homeowner. According to the Nationwide building society, average prices rose by 0.1 per cent in November, while the average monthly UK rent was up by 3.5 per cent to £749 a month,
That comes at time when the average property in the UK costs nearly £300,000, according to the property portal Rightmove.
For many would-be buyers looking to get a mortgage, and homeowners looking to remortgage, the reality is less than rosy. The Financial Ombudsman this week highlighted the plight of "mortgage prisoners" – older people stuck with interest-only loan that they are unable to pay off.
It has also received complaints in the past year from mortgage customers considered to be most at risk of failing to keep up their mortgage repayments. They say they have been unfairly pushed on to their lender's highest rate.
But it is not just older or riskier borrowers who have been trapped; even those trying to save for their future are finding themselves unable to remortgage or even move home.
David Baker of the adviser LIFT-Financial said a mix of stricter mortgage criteria, lack of affordable housing and low interest rates had made it harder to get a good deal.
"The Mortgage Market Review, which came in last April, has meant outgoings like school fees and credit cards are scrutinised more than ever," he explained. "Some lenders even look at pension contributions; some clients make huge contributions but from a mortgage point of view that's considered an expense and is deducted when a mortgage affordability calculation is made."
An increasing number of people are also finding it hard to remortgage after a relationship breakdown. Quite often the stricter affordability criteria mean they cannot buy their partner out.
The mortgage prisoner
Lisa Agasse, 49, is a freelance personal assistant and founder of a London Business Network. She lives in east London.
"I got caught out by the endowment scandal, I took out a 25-year mortgage in 1990 and I had to extend it in 2013 because the endowment paid out less than I put in."
Lisa owes around £66,000 and her flat is worth £300,000.
"It sounds like I have options but I am self-employed – and although I have a lot of equity in my flat, it does need modernising. I've been told that my chances of getting a mortgage if I want to move are limited because lenders are much stricter now. Also, if I were to move locally a small two-bed house would cost about £400,000 to £500,000, which I can't afford right now."
The rental prisoner
Sarah and her husband Peter both earn more than the national average salary, but an increase in their monthly rent is due to take effect next month, leaving them unable to keep saving for a deposit.
"Childcare bills are £1,000 a month, and after all expenses we have around £400 left to save. We need to move because the state of the rental property is questionable, with damp and a garden falling apart.
"Last month the rent went up from just under £800 a month to £1,100. This means we can now only save £100 a month.
"We would love to move to a cheaper place so we could keep on saving, but in five years the average rent has risen from £500 to £1,000, so we would be paying more for a smaller place. We are stuck – forced to pay more rent to a landlord who can't even be bothered to maintain the property."
The relationship prisoner
Sarah, a solicitor, is desperate to move up the ladder. She lives in a one-bed flat in Kent with her four-year-old daughter. She split with her partner but he still owns half the property.
"A lot of my friends moved out from London to buy bigger homes and to take advantage of good schools. I want to stay but can't afford to buy my partner out. It's heartbreaking as I have limited contact with him for personal reasons.
"When we tried to buy a larger flat a few years ago when I was pregnant, we were beaten to two-bedroom houses by buy-to-let investors. Now, where we live, all the homes are being bought up to rent out."
How to get free of the trap
If you can't remortgage, it's worth paying off your home loan until you hit a milestone "equity" level. For example, if a borrower can get their "loan to value" down to 70 per cent, they could qualify for a lower-cost mortgage. Banks borrow tranches of money at set levels –70 per cent, 75 per cent and so on – so they can pass on the discount to borrowers.
Many people are taking a mortgage until they are 70 to 75 because they are still working. Those wanting to downsize should consider lowering the selling price of their home.
Also, as Mr Baker said, keep your lender in the loop. "If you are splitting up with a partner, your lender can help explain what your options are."
Join our new commenting forum
Join thought-provoking conversations, follow other Independent readers and see their replies