General election: What the politicians want from your money
How do the main parties' pledges on tax, care, homes and the rest really compare?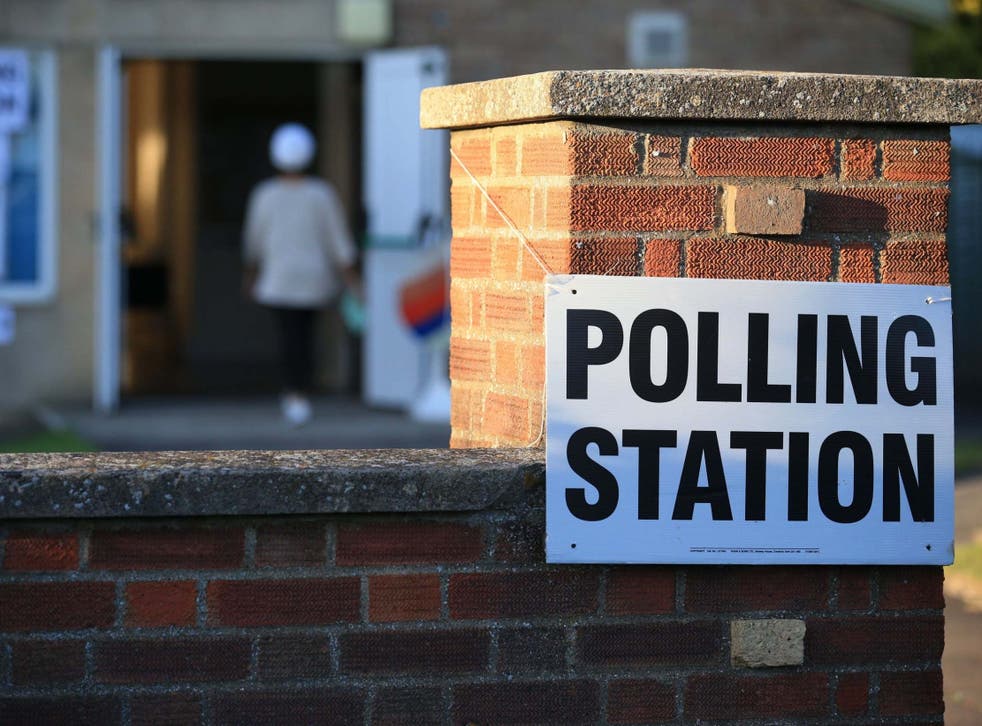 The countdown is on, the polling cards are out and the bizarre round of televised debates are well under way, complete with the controversy and ridicule we've come to expect from a modern election circus.
But behind all the bluster and point-scoring are the policies that could make a massive difference to your money in 2020 and for years to come. So now that the key manifestos are in, here are the plans you need to know about before you put your mark in a box on 12 December.
Tax, pay and income
Elections can be won and lost on the tax giveaways dangled over the voting public, regardless of quite how they will be paid for.
This time around, unsurprisingly, it's all about income, says Laura Suter, personal finance analyst for AJ Bell.
General election: Facts and figures

Show all 79
"National insurance rates have rarely been so discussed as the past week and the Tory manifesto makes clear that they would raise the threshold at which you pay the tax from the current £8,632 to £9,500 in 2020-21. Despite Boris Johnson previously pledging the £2.5bn plan would save taxpayers £500 a year, this initial move will save between £85 and £100, depending on whose estimates you believe."
That's quite a shift from Boris's previous pledge to move the rate at which people pay the 40 per cent rate of income tax from £50,000 to £80,000, which would only benefit those earning £50,000 or more. By shifting national insurance rates rather than income tax thresholds Johnson extends the giveaway to the lowest earners, in particular those earning less than the current £12,500 personal allowance.
"Unlike Labour, the Conservatives have committed to not raising national insurance, income tax and VAT, echoing the same pledge made in their 2015 manifesto."
Labour plans to cut the 45 per cent income tax threshold from £150,000 to just £80,000. They also want to introduce a new 50 per cent rate for those earning more than £125,000 in a move that would cost taxpayers £5.4bn.
"[Labour's] pledge to bring capital gains and dividends into the income tax regime will raise £14bn for the government," notes Suter. "The move to crack down on dividends will hit business owners who pay themselves through dividends rather than income, but also investors, with the capital gains tax allowance being slashed from £12,000 to £1,000 – which will cost up to £4,400 a year for those earning £50,000 or more."
They're not the only ones aiming to level the playing field between income from investments and employment. The Liberal Democrats would also scrap the capital gains tax (CGT) allowance and instead tax gains in the same way as income.
The move could see higher earners pay tax on their investments gains rise from 20 per cent to 40 per cent or even 45 per cent. Income tax would also increase by 1p in a bid to secure much needed funding for social care and the NHS.
The Green Party too, would simplify the tax system by going a step further to merge national insurance, CGT, inheritance tax, dividend and income tax so that everything we earned was taxed at the same rate, regardless of where we got the money from.
Their biggest play, though, is the universal basic income. Set at £89 a week and paid to everyone regardless of age, employment status or income level, it would be a £86bn giveaway benefiting women and unpaid carers in particular.
Despite serious failings in the roll out of universal credit, there is also little from the Tories on changes to benefits. While protecting retirees, no change to benefits affecting families would mean a staggering 34 per cent of children would be living in poverty by the end of the next parliament under a Conservative government, think-tank Resolution Foundation warned this week. Slightly more generous changes by the Lib Dems and Labour would only see the current numbers stabilise.
Labour has also pledged to scrap universal credit altogether, though isn't clear about what would replace it.
Pensions
Seeing as the state pension hasn't been mentioned at all in the Tory manifesto document, it's clear they have no plans to alter current policies or battle Labour's headline bid to compensate the "1950s women" who have suffered from rapid state pension age rises.
Labour would offer them a restitution package worth £58bn and freeze the state pension age at 66. That's despite the latest studies suggesting the state retirement age will have to increase to age 70 in light of the ageing population. Within the next 20 years, the number of people over the state pension age is set to grow by 4 million.
All three of the main parties promise to maintain the controversial triple lock however, which links the state pension to the highest of average earnings, inflation and 2.5 per cent. In other words, the rise in the real value of the state pension will continue to increase randomly.
"Looking through the Lib Dem manifesto it is good to see they are proposing an overhaul of bereavement benefits," adds Helen Morrissey, pension specialist at Royal London.
"However, comparing this manifesto to the one issued in 2017 it is telling that their proposals to overhaul the pension tax relief system are no longer included."
The Lib Dems also mention the 1950s women, saying they should be compensated "in line with the parliamentary ombudsman's recommendations."
Finally, given its cross-party support, the pension dashboard – which aims to give UK residents information about all their retirement savings and income forecasts in one place – still looks set to become reality. Labour wants it to be state-run while the Tories would allow private sector providers to offer their own versions.
Property
Property is always a touchy subject for the British, especially to voters who don't have a suitable home – either rented or owned.
Housing is a devolved matter, so one of Labour's biggest promises for this election – to the English at least – is to build 100,000 council homes and 50,000 housing association properties every year. That would mean a huge hike in production at a time when high levels of employment and plans to restrict movement of workers thanks to Brexit poses some fundamental questions about who would build them.
If the party came to power, the plan would see the biggest property building boom since the post-war period.
Meanwhile, through a new Department for Housing, Labour would introduce rent controls, linking rental costs to inflation and improve other rights and conditions for private renters. Landlords argue added costs would force up rents.
The Greens would also introduce rent controls, while also making landlords pay council tax and scrapping Help to Buy in favour of spending the £1bn annual cost on building council homes.
The Lib Dems propose a radical policy linking stamp duty to energy usage in a bid to help tackle climate change through tax incentives.
But the Tories are steering well clear of stamp duty and the previous pledge to cut the tax for all buyers of property worth less than £500,000. Instead, the party plans to target first-time buyers by coming up with improved terms for renters and an alternative to the Help to Buy scheme.
Labour Party election pledges: Corbyn says 'rich and powerful don't own the Labour party'
Care
The Conservatives are also very vague about how they would solve the social care crisis, kicking this massive issue into the long grass with emergency funding of £1bn a year until a cross-party agreement is pinned down. The party has previously made clear that no-one should have to sell their home to pay for care.
Labour has come up with a bolder National Care Service, focused on free care for those who need every day help, though how affordable that would be remains unclear. Healthcare is devolved, so once again this would only apply in England. Scotland already operates this system, but was dismissed for England by 20 years ago by a Labour government that decided it was too expensive.
The Lib Dems have only really mentioned a cap on care costs.
But this election is about three things – Brexit, climate change and family care. And alongside the social care giveaways, all three major parties have come out fighting on the issue of childcare costs.
The Lib Dems would extend our current free childcare to include infants from nine months old in a £14bn commitment. Labour would boost childcare funding by "extending" childcare provision from the age of one year as well as extending maternity and paternity pay. The Tories would provide an additional £1bn, largely for after-school and holiday care.
The Greens would raise child benefit to a blanket £70 a week for each of the first two children worth around £5,500 a year, and offer 35 hours of free childcare for those aged nine months and older, which could be worth up to £32,500 a year.
Suter notes: "Other Green party manifesto pledges will affect people's finances at the edges, including a frequent flier tax, for those who take more than one flight a year; higher costs for petrol and diesel; reduced costs for staycations; and more levies on plastic products at the supermarket."
Join our new commenting forum
Join thought-provoking conversations, follow other Independent readers and see their replies