Plymouth Energy Community's solar share scheme backed by council
Simon Read
Friday 14 March 2014 22:30 Comments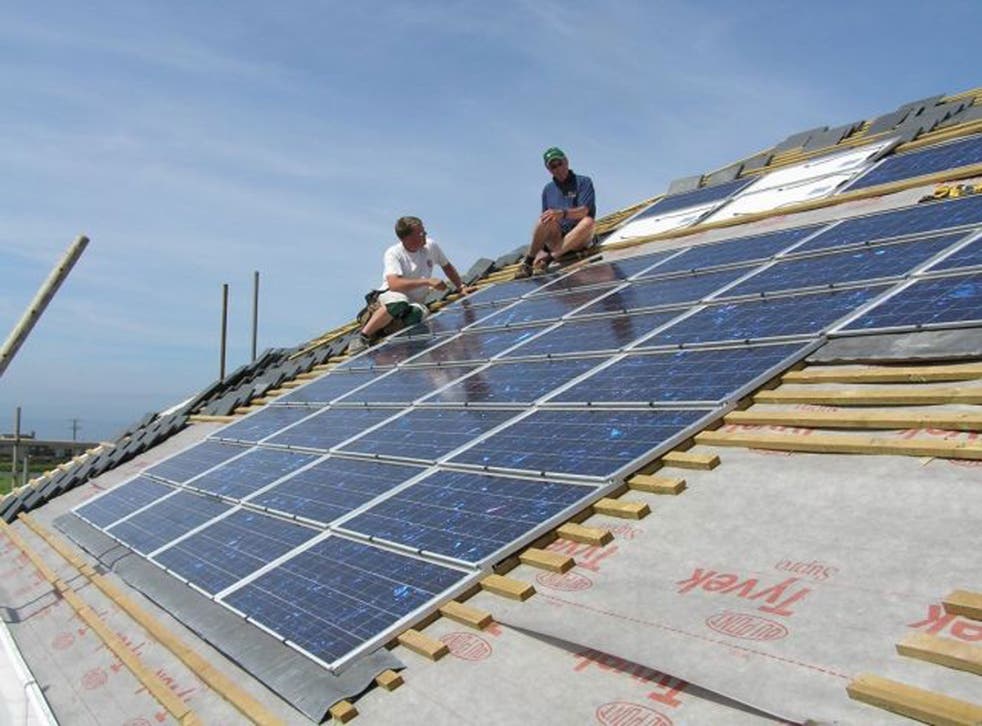 A share scheme launched to raise money for a community energy project has already attracted the backing of its local council.
Plymouth Energy Community has been handed a £500,000 loan by the Council to help it begin a solar share scheme.
The programme involves installing solar panels on community buildings, including more than 10 primary schools, which convert the energy from the sun into renewable electricity.
Twenty sites across the city are set to have the panels installed which will help cut their energy bills and carbon emissions.
Dave Garland, director of the members' co-operative, said: "This is the first time that a council has been so proactively engaged in enabling local ownership of renewable energy. We hope other authorities follow their lead."
Plymouth councillor Mark Lowry said: "This is a great opportunity for people to invest in renewable energy."
Shares cost £1 with a minimum £50. A return of up to 6 per cent is being forecast. You'll find full details at www.plymouthenergycommunity.com/invest.
Register for free to continue reading
Registration is a free and easy way to support our truly independent journalism
By registering, you will also enjoy limited access to Premium articles, exclusive newsletters, commenting, and virtual events with our leading journalists
Already have an account? sign in
Join our new commenting forum
Join thought-provoking conversations, follow other Independent readers and see their replies