Co-op: How the retailer went from 'brink of collapse' to 100 new stores in 2018
Co-op announced it had committed £160m to new food outlets this year, creating some 1,600 jobs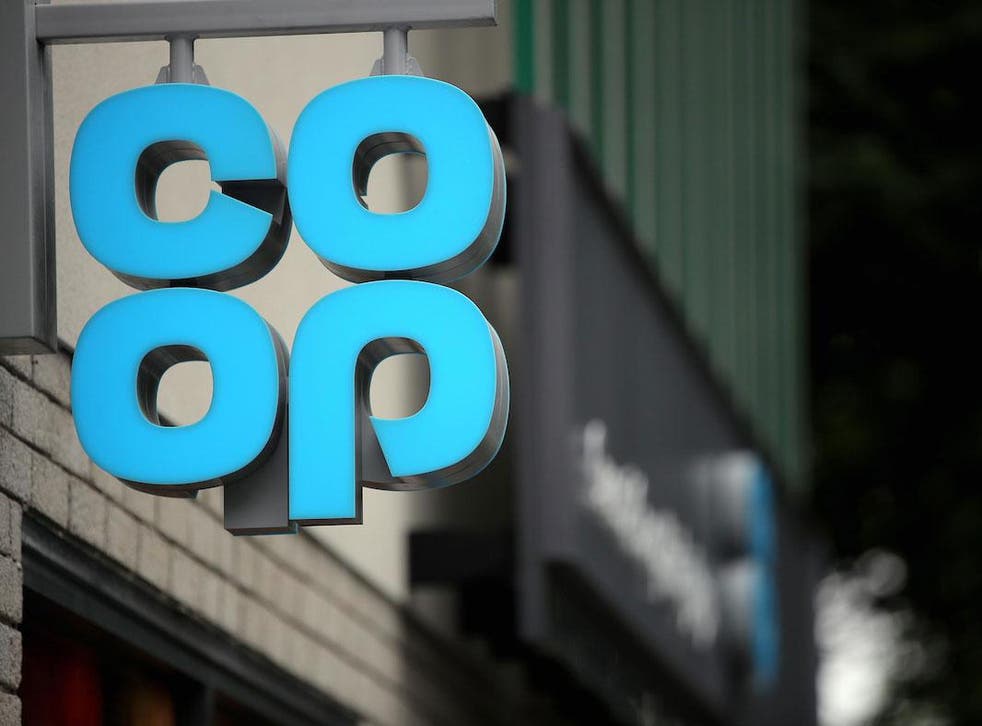 If the first working day of the year is a sign of things to come for the Co-op in 2018, then the retailer should be looking forward to a particularly perky 12 months ahead.
Early on Tuesday it announced that it had committed £160m to opening 100 new food stores this year, creating some 1,600 jobs. The bulk of the new stores will spring up in London, but 18 are planned for Scotland and others will open their doors in places like Blackpool, Manchester, York, Southampton and Bristol.
You'd be forgiven for being slightly astonished by the good news. We're not exactly used to upbeat headlines about investment and expansion from the Co-op. The group has endured a turbulent few years, to say the least.
So how has it managed to turn itself around?
The headwinds
The Co-op has faced its fair share of headwinds, stemming from a whole range of sources. The most obvious is perhaps the changing face of the retail market, and the increasing dominance of disruptive discounters like Aldi and Lidl.
Germany's dynamic duo has rapidly increased its market share at the expense of more traditional players – like the Co-op.
In fact, Aldi now boasts a market share of 6.9 per cent in the UK, according to market analytics firm Kantar Worldpanel, comfortably ahead of the Co-op's 6 per cent. Lidl is nipping at the Co-op's heels with a share of 5.1 per cent.
To an extent, the Co-op is also competing with e-retailers as consumers increasingly favour the convenience of going online to do their weekly grocery shop, dealing a sharp blow to those players who still have a substantial bricks-and-mortar presence. Ocado only has a market share of around 1.3 per cent at the moment. But it's certainly one to watch.
Beyond that, a crisis at the Co-operative Bank has marred the group. The bank was saved from collapse in 2013. Last year the Co-op group offloaded its last 1 per cent stake in the lender for about £5m.
And finally, there's the state of the economy to worry about. Inflation has risen sharply as a result of the fall in the value of the pound, and wages have largely stagnated.
Consumers are feeling strapped for cash, and retailers – especially those who don't just focus on the pure essentials – are feeling the pain.
So how has it risen to the challenge?
Co-op has been ruthless in its restructuring and refocusing, and it has seemingly paid off. As well as managing to get rid of remaining its stake in the beleaguered bank, it also sold a whole range of assets that weren't helping its overall performance.
In 2014, it sold off its farms business – which included 100 residential properties and 27 commercial properties, as well as 15,997 hectares of freehold and third party-owned land – to the Wellcome Trust for £279m.
That same year Bestway Group bought its pharmacies business for £620m. Since then it has offloaded its travel business and sold hundreds of stores to McColl's, allowing the Co-op to pay more attention to its convenience stores – which are still in demand.
More recently, it's also managed to ink what could turn out to be some pretty savvy deals. Last month it confirmed that it had reached an agreement to become the exclusive wholesale supplier to the 2,200 stores across the Costcutter group from spring this year.
In November, members of wholesale and convenience retail specialist Nisa voted in favour of the Co-op's offer to buy it.
Consolidation has proved a popular strategy for weathering market pressures and Co-op appears to be responding to opportunities wisely.
Ashley Anzie, consumer specialist at Kantar Worldpanel, told The Independent that opening new stores is a smart move for quite a simple reason: even though price is still thought of as an important factor for consumers when choosing where to shop, convenience is still broadly the most important driver, he explained.
"Quite simply, therefore, having a greater physical presence gives consumer less of a chance to choose the competition," he said.
From a governance perspective, the Co-op also appears to have made strides. In 2013, Lord Paul Myners was appointed to the board as senior independent director and was commissioned to lead a comprehensive, independent review of governance.
He found that the group had been brought to the brink of collapse in 2013 and further damaged by a subsequent management shakeup and a series of boardroom leaks. He said that this had created "deeply damaging uncertainty for [the Co-op's] 90,000 employees", as well as for its millions of members.
The Co-op now seems to be cautiously reaping the benefits of shining such a harsh light on its faults. "We've made great strides in rebuilding our Co-op but we know there's more to do," chairman Allan Leighton said in September last year.
The future is bright?
Arguably the Co-op isn't completely out of the woods just yet, and economic pressures as well as pressures from rival retailers aren't showing signs of going away any time soon.
E-retailers are more dominant than ever and consumers are proving tough to please. But it's certainly fair to say that things could be a lot worse for the Co-op.
For the six months to the beginning of July last year – the most recent period for which results are available – the Co-op recorded a nearly 50 per cent slump in underlying profits, from £27m down to £14m, compared to the same period last year.
But when one-off items are taken out of the equation, the figure actually rose to £43m from £27m a year earlier, hinting at the group's fundamental health.
Management has acknowledged that hard work still lies ahead, but as Tuesday's headlines demonstrate, there are certainly reasons to be optimistic for now.
Register for free to continue reading
Registration is a free and easy way to support our truly independent journalism
By registering, you will also enjoy limited access to Premium articles, exclusive newsletters, commenting, and virtual events with our leading journalists
Already have an account? sign in
Join our new commenting forum
Join thought-provoking conversations, follow other Independent readers and see their replies