Bank of England set to appoint financial regulator chief as new governor
Chancellor expected to announce FCA boss Andrew Bailey as Mark Carney's replacement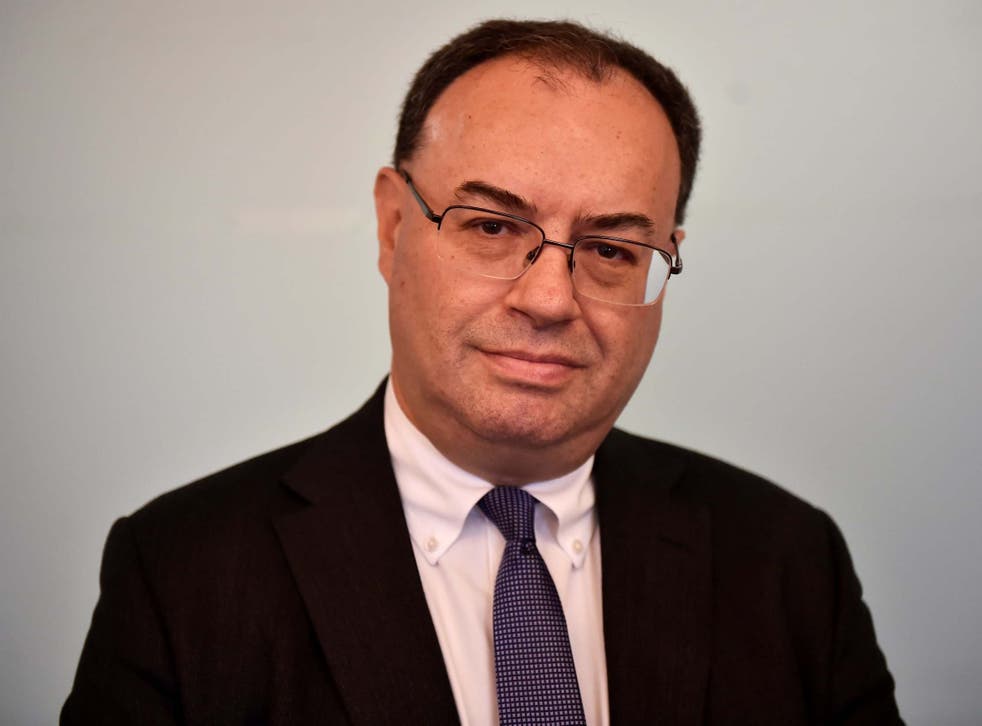 The Bank of England is set to appoint financial regulator boss Andrew Bailey as its new governor.
Mr Bailey, who is head of the Financial Conduct Authority (FCA), will replace outgoing governor Mark Carney when he leaves on 31 January, according to the The Financial Times.
He would become the 121st governor of the UK's central bank, with the appointment expected to be announced by chancellor Sajid Javid on Friday.
According to the FT, Minouche Shafik, director of the London School of Economics, and Shriti Vadera, chair of Santander UK, were in the running but recently learnt they were no longer in contention.
Mr Bailey, who is a former deputy governor of the bank, has faced recent criticism for FCA's response to a number of scandals.
Biggest business scandals in pictures

Show all 20
In June, he admitted flawed rules and failings in communication allowed a series of problems at Neil Woodford's £3.7bn investment fund to go unaddressed for weeks.
Mr Woodford's flagship fund suspended withdrawals, leaving thousands of customers without access to their savings, after suffering huge cash outflows.
In April, the government kicked off a search for a new governor to replace Mr Carney. He had intended to step down in June this year but agreed to stay on longer to help steer the economy through Brexit upheaval.
Figures released earlier this week showed the country's top lenders could withstand the worst-case scenario in the event of a no-deal Brexit or a financial crisis worse than that of the 2008 crash.
An annual stress test, which simulates a scenario worse than the financial crisis, found that "all seven major banks and buildings societies not only withstood stocks, but were able to continue lending," Mr Carney said on Monday.
Join our new commenting forum
Join thought-provoking conversations, follow other Independent readers and see their replies