Google's apology over extremist content isn't enough
A growing number of advertisers are pulling their business. Google needs to take more responsibility for what appears on its platforms and the same goes for other tech-media companies in Silicon Valley
James Moore
Chief Business Commentator
Monday 20 March 2017 13:47 Comments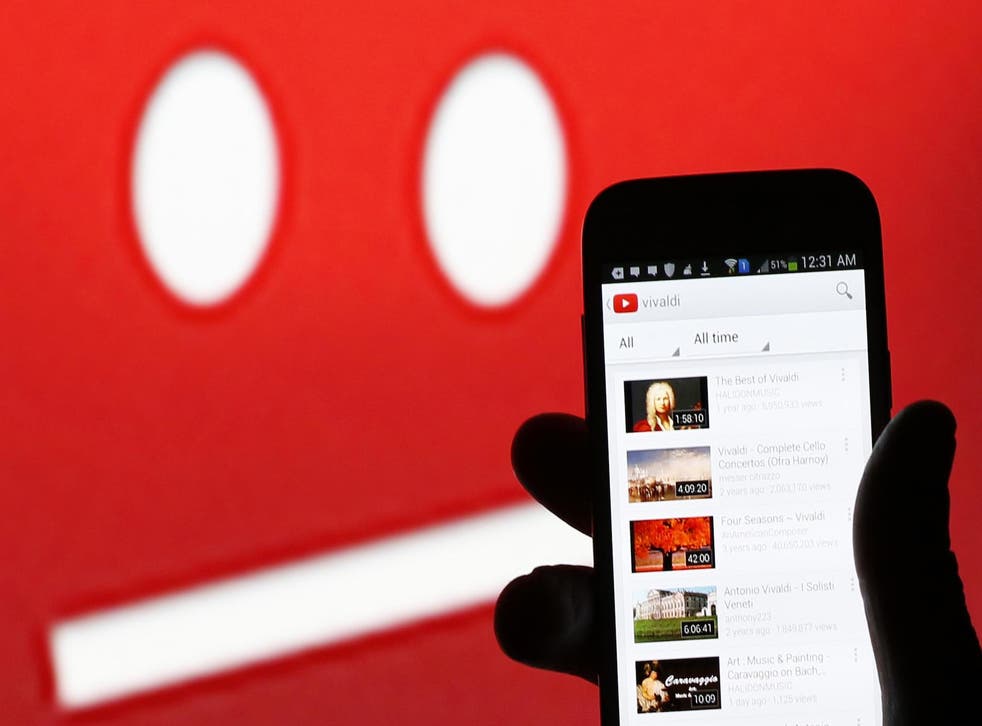 The speed at which Google has found itself in the middle of a profound crisis is startling.
The company has been forced to apologise amid a mass withdrawal of advertisers just days after The Times revealed that their ads could appear alongside extremist content.
M&S this morning became the latest to join the stampede. RBS, Lloyds and HSBC went over the weekend. Last week ministers summoned the company to the Cabinet Office for talks after the Government "temporarily" withdrew its ads. The BBC, Channel Four, McDonald's, L'Oreal and Audi have also headed for the exit.
Havas, the French advertising company, has pulled its spending and is considering a global freeze. Group M, part of WPP, says it is writing to clients to "explain the risk" and offer them options.
Google, and the Google-owned YouTube, are among the world's premier advertising platforms. Google has in fact formed a digital duopoly with Facebook (an issue that itself warrants a closer look when this is over) that dominates the market, overturning traditional advertising models in the process.
Pulling ads from it is not something any business is going to take lightly. Their ability to reach potential customers will inevitably be compromised by doing so.
However, the risk to brands of guilt by association if they appear alongside content put out be extremists is clearly something they view as of greater concern. The fact that the money they spend on ads could have ended up funding the latter, as a result of the way YouTube shares revenues with content providers, only exacerbates the problem.
The head of Google's European operations, Matt Brittin, took the opportunity of a conference appearance to say sorry and to admit that "we need to get better".
He said that it was a matter of "pennies not pounds" when it came to advertisers' money ending up in extremists' pockets. But it's still too much.
A review on how Google can improve will be accelerated, better controls of where ads are placed are promised, as is an improved review of questionable content.
Is that sufficient, and is the company investing enough of its money in making things right? That is open to debate.
As Sir Martin Sorrell, the chief executive of WPP, has pointed out, Google, Facebook and their ilk like to pretend they are technology companies when, in fact, they are just as much media companies.
As such, there is an onus upon them to take more responsibility for the content that goes out over their platforms that they don't always appear to want to recognise.
The response of these companies when it comes to this sort of controversy has often been flat footed, and it isn't just Google. We've had Facebook and fake news. Then there was the controversy of the rape and death threats fired at predominantly female MPs on Twitter that first emerged a couple of years ago (it remains an issue).
It is true that YouTube, for example, has an enormous volume of content uploaded, some 400 hours every minute. Most of it is entirely harmless. Parents might gnash their teeth when their kids get addicted to the likes of Dan TDM or Stampy, but that's about it.
Business news: In pictures

Show all 13
However, the current reliance on users and to report the nasty stuff, which is then reviewed, has clearly been found wanting.
A change in the thinking of these companies is overdue. This demonstration from Google's customers is therefore timely. It shows that these companies may pay a price if they fail to respond with sufficient urgency when issues like this emerge.
Google's peers should also take note. They could be next.
Register for free to continue reading
Registration is a free and easy way to support our truly independent journalism
By registering, you will also enjoy limited access to Premium articles, exclusive newsletters, commenting, and virtual events with our leading journalists
Already have an account? sign in
Join our new commenting forum
Join thought-provoking conversations, follow other Independent readers and see their replies